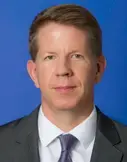 Frederic Wehrey
GUEST CONTRIBUTOR
Frederic Wehrey is a senior fellow in the Middle East Program at the Carnegie Endowment for International Peace. He specializes in post-conflict transitions, armed groups, and identity politics, with a focus on Libya, North Africa, and the Gulf.  
His commentary and articles appeared in the New Yorker, the Atlantic, the New York Times, the Washington Post, the Wall Street Journal, Small Wars and Insurgencies, Foreign Affairs, Foreign Policy, the Journal of Democracy, and the Chicago Journal of International Law. He has been interviewed by major media outlets such as the New York Times, the Washington Post, the Economist, NPR, BBC, and CNN. He routinely briefs U.S. and European government officials on Middle East affairs and has testified before the Senate and the House of Representatives. He has served as a consultant for the United Nations Development Program (UNDP) on security in southern Libya and as an adviser to Multi-National Force-Iraq (MNF-I) in Baghdad on post-surge challenges.
He is the author of The Burning Shores: Inside the Battle for the New Libya (Farrar, Straus and Giroux, 2018), which chronicles Libya's collapse after the rule of Muammar Qaddafi. His previous book, Sectarian Politics in the Gulf: From the Iraq War to the Arab Uprisings (Columbia University Press, 2013), was named a "Best Book on the Middle East" by Foreign Affairs magazine in 2014.