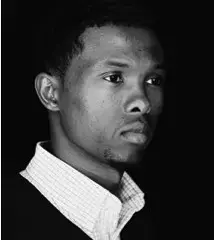 Hashim Yonis
REPORTING FELLOW
Hashim Yonis is a graduate of St. Olaf College and has a master's from St. Mary's University of Minnesota in education and leadership.
Hashim was born in Somalia. He lived in refugee camps in Ethiopia and Kenya before moving to the United States in the seventh grade. He is fluent in English, Somali, Swahili, Amharic, Adare and Oromo. Hashim has said, "My family left everything behind when we left Somalia, but education is something no one can take away from you."
In 2012 Hashim was chosen as one of 11 Youth Ambassadors to the White House. As such he advises the President and his staff on issues related to urban youth who become disconnected from education and work.