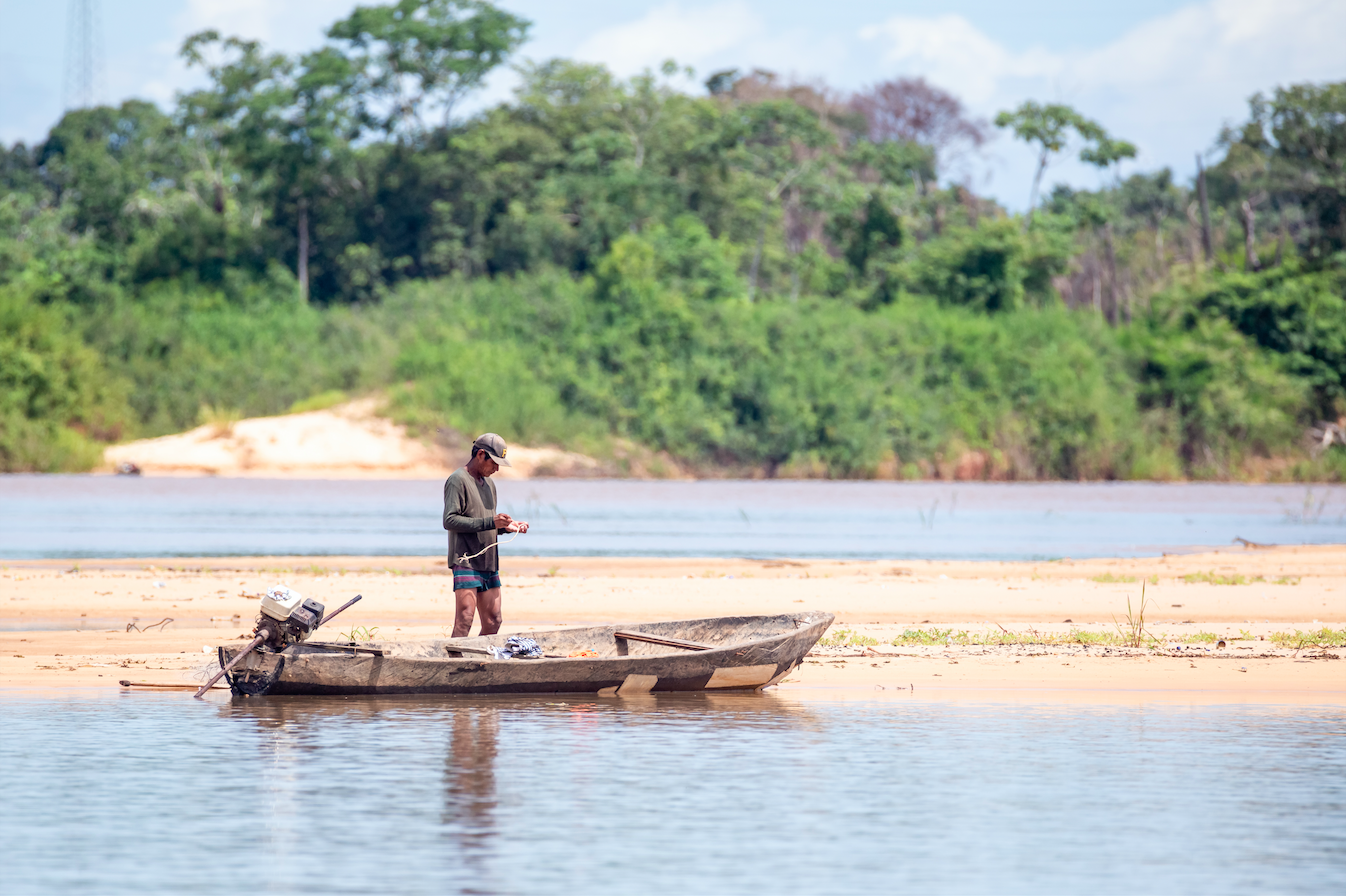 The last "good" catch was in mid-August 2020. The fishermen of the Belo Monte do Pontal community, in the municipality of Anapu (Pará), spent seven days fishing. They went up the river in canoes, as they traditionally do, until the Xingu Great Bend, an area of 100 km on the Xingu River (Pará), just below the plant, which was blocked in order to feed the Belo Monte hydroelectric dam.
In this first catch, after months of the embargo period to respect the reproduction of the fish, the so called defeso, they returned from their venture with 200 kilos of fish, which supplied the needs of the community and generated some income for those involved.
---
A última pesca "boa" foi em meados de agosto de 2020. Os pescadores da comunidade Belo Monte do Pontal, no município de Anapu (PA), passaram sete dias pescando. Eles subiram o rio em canoas, como fazem tradicionalmente, até a Volta Grande do Xingu, área de 100 km no rio Xingu (PA), logo abaixo da usina, que foi barrada para abastecer a hidrelétrica de Belo Monte.
Nessa primeira pescaria, depois de meses do período de interdição para respeitar a reprodução dos peixes, o chamado "defeso", voltaram da empreitada com 200 quilos de peixes, que abasteceram as necessidades da comunidade e geraram alguma renda para os envolvidos.
Read the full story in Portuguese on the InfoAmazonia website.