Event
Que faut-il faire pour encourager les jeunes Congolais à se lancer dans l'entreprenariat visant la protection du Bassin du Congo?
Event Date:
August 25, 2022 | 11:00 AM WAT TO 12:00 PM WAT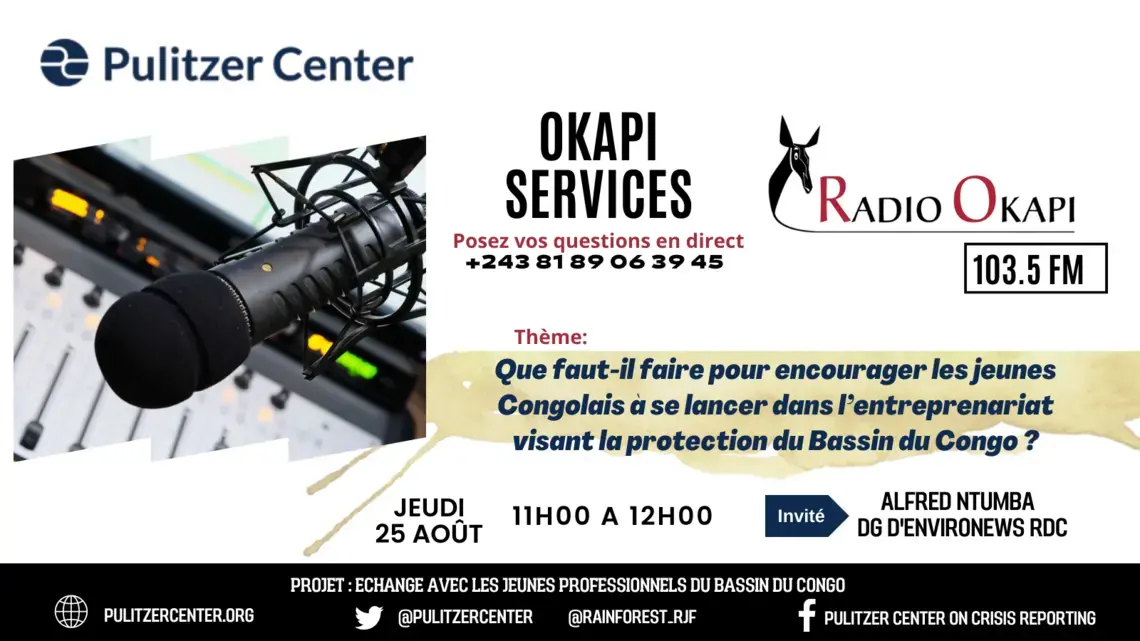 Cet événement est une émission de radio interactive pour discuter des opportunités et susciter l'intérêt des jeunes pour la préservation des forêts du bassin du Congo. Il s'agit d'une émission de radio interactive à laquelle participe l'orateur Alfred Ntuma, directeur général d'Environews RDC.
--
What needs to be done to encourage young Congolese to engage in entrepreneurship to benefit the protection of the Congo Basin? This event is an interactive radio show to discuss opportunities and raise the interest of youth in the preservation of the Congo Basin forests. It features speaker Alfred Ntuma, Director General of Environews RDC. This event is at 11:00am WAT (6:00am EDT).