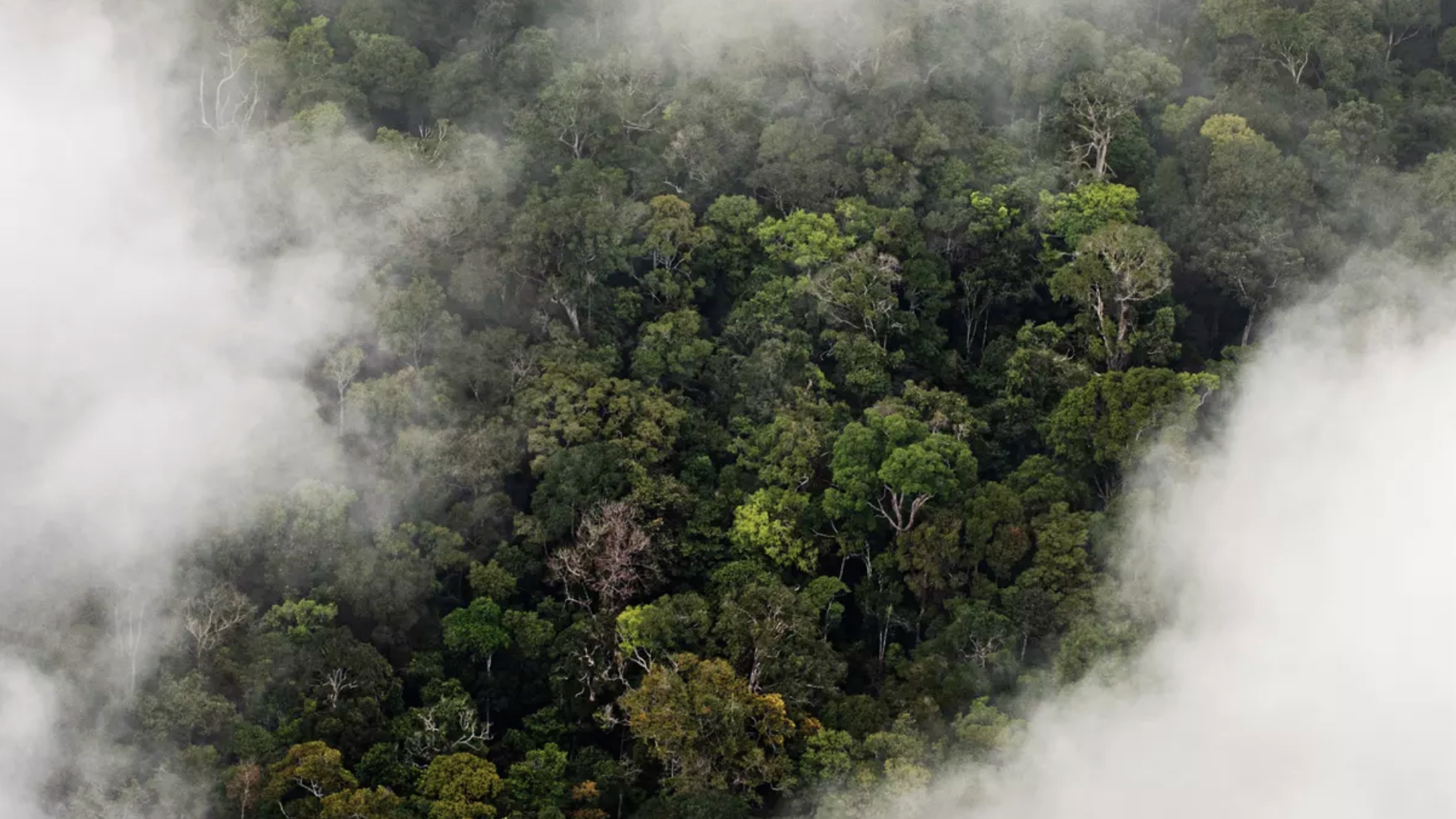 To celebrate the 50th anniversary of Earth Day, grantee Eliza Barclay joined an expert panel at the United Nations Association of Chicago's Climate Action Program. Moderated by Chicago-area students and educators, the two-hour event began with an opening address from Illinois Senator Dick Durbin and student-produced videos that highlight environmental issues and actions that can be taken to combat climate change. Barclay shared insights from her years as the Science, Energy, Environment, and Health Editor at Vox, and discussed Vox's Pulitzer Center-supported project "Supertrees." The project spotlights three trees in the Amazon, Indonesian, and Congolese rainforests that are considered 'climate superheroes' because of the impact they have on regulating global climate and weather patterns.
The panel featuring Barclay also included presentations by youth climate activists, representatives from the Urban Planning and Health Sciences at local universities, and the Lincoln Park Zoo. This discussion begins at around 51:00 in the video above. Tracy Crowley, an instructional leader and frequent Pulitzer Center collaborator, moderated the panel portion of the event.
Crowley noted that hosting the virtual event amid the COVID-19 pandemic highlights that "the role of science is central, and that responses should always be driven by facts." Next, panelists shared their connections to climate issues, what lessons climate activists can learn from the positive environmental impacts resulting from the ways that COVID-19 has disrupted daily life, and how all attendees can be a part of the solutions to the climate crisis.
Thanks @elizabarclay @voxdotcom @pulitzercenter for participating in our #EarthDay @unachicago program. #Milan considering changing many streets to pedestrian-only streets for the long term is exciting! Your insight on #ClimateChange is appreciated! pic.twitter.com/Y4sSFdzkxJ

— anne-michele (@annemichele) April 22, 2020
Barclay shared that she was drawn to climate and science journalism over the years because, "the natural, biophysical, and human worlds interacting make this an absolutely crucial and fascinating issue." More recently, though, she said that she finds herself inspired by the youth activists and exciting policy ideas which have added momentum to the global climate conversation—and hopeful that increased social engagement will lead to political will for policies that support environmental sustainability.
She urged climate activists to use the current moment to point out the health, and specifically respiratory, benefits of cleaner air. Most of all, she argued that it is crucial to pursue policies that will last long after cities have recovered from the impacts of the coronavirus. Cities like Milan, for example, are taking advantage of decreased traffic to impose permanent restrictions on car traffic and achieve less pollution as well as congestion in the process.
Finally, Barclay spoke about how the COVID-19 pandemic has forced many people to consume less overall—whether it's restaurant meals or clothes or any other good—and called on everyone to realize that lower consumption is not only possible, but also ideal in the context of the climate crisis. Speaking of Americans, she said, "We are one of the highest meat consumers in the world; we can find ways to consume less." So if we can do that, we would be well on our way to mitigating climate change.