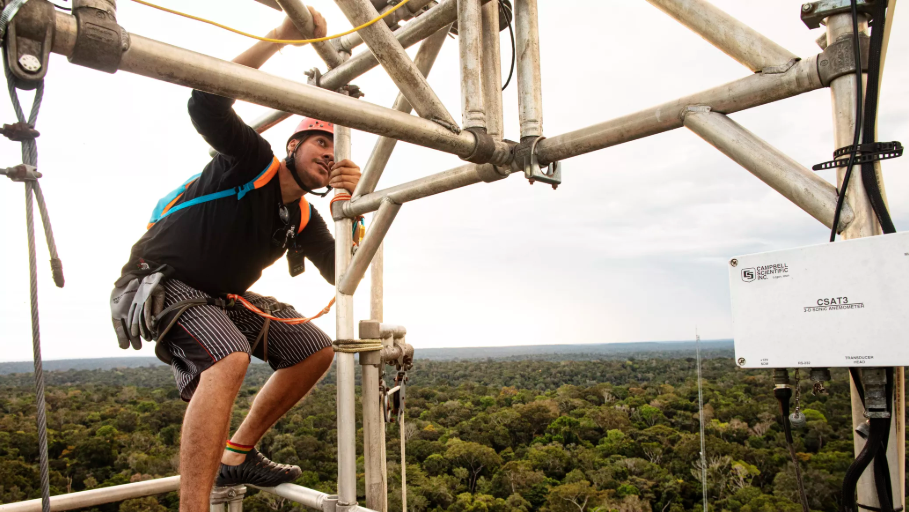 To view the English version of this webinar, see above. To view the Spanish version of this webinar, please visit the Fundación Gabo Youtube page. 
On September 8, 2020, the Pulitzer Center will participate in the first of four environmental journalism seminars produced by the Center in partnership with Fundación Gabo and Grupo ISA. Pulitzer Center grantee Eliza Barclay and Rainforest Journalism Fund manager Nora Moraga-Lewy will discuss unique narratives and collaborations related to environmental journalism.
Other panelists include María Paula Murcia, community editor at Mutante, and Juan Heilborn, co-founder and editor of El Surtidor. Each speaker has worked on a project with an innovative narrative and can share advice for pursuing successful strategic partnerships.
The 75-minute program will be offered in both English and Spanish with simultaneous translation available. This seminar is free to attend, but registration is required.
Register here (English): https://www.eventbrite.co/e/118703065063
Register here (Spanish): https://www.eventbrite.co/e/118495189301
Journalists and activists, among others, will discuss their in-depth research and reporting in each session through September. For a complete list of the seminars, visit this page.