Event
Introduction to Digital Mapping (Webinar)
Event Date:
May 1, 2020 | 3:00 AM WIB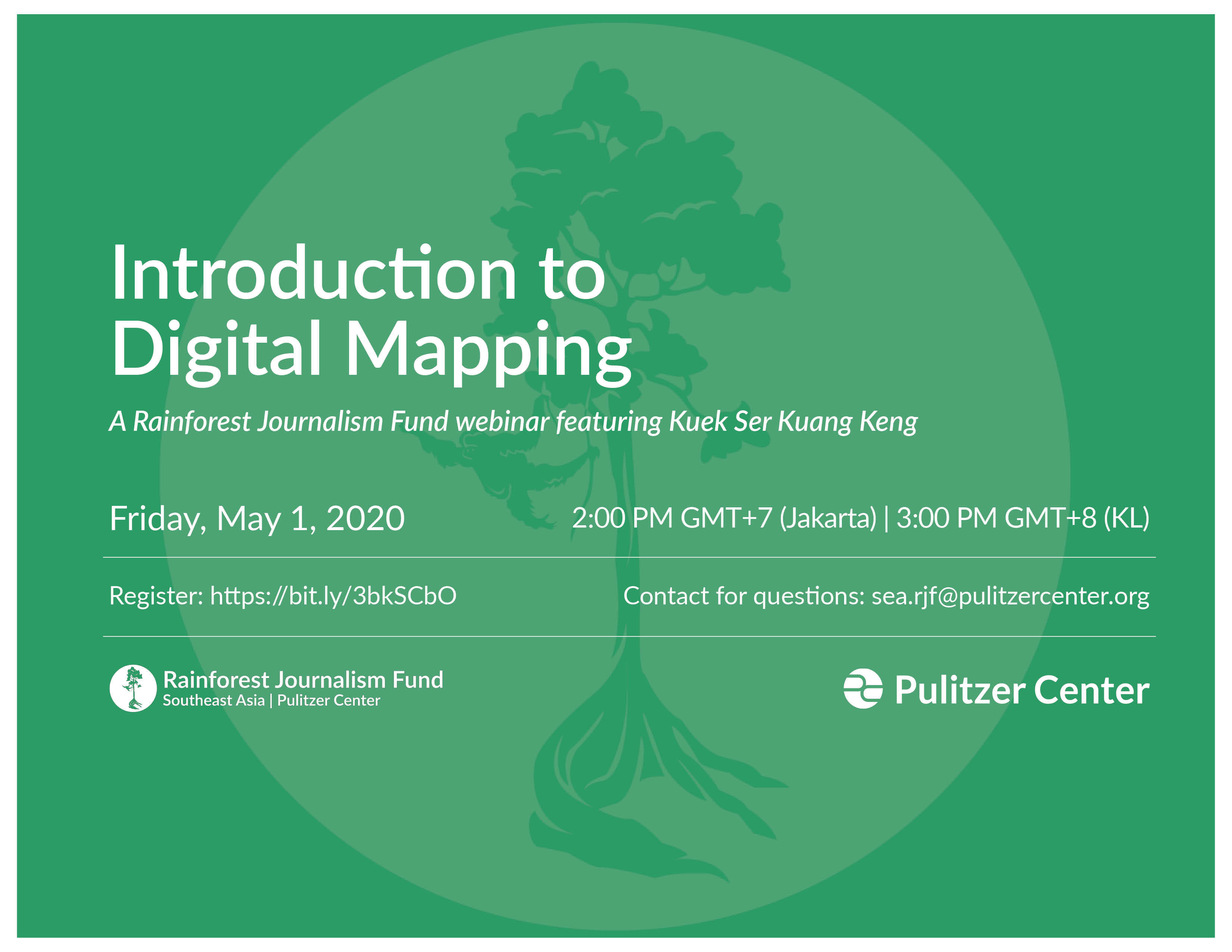 The Pulitzer Center's Rainforest Journalism Fund hosted a webinar titled "Introduction to Digital Mapping," which featured Southeast Asia RJF Advisory Committee Member Kuek Ser Kuang Keng. Keng is the founder of DataN, competition officer at Sigma Awards, and former Tow-Knight Fellow.
Maps can be crucial for environmental reporting -- especially for stories that focus on a specific location or territory. Visual components help the audience to better understand the issue and its impacts.
This webinar explained the key concepts behind digital mapping and showed how every journalist can make his/her/their own simple, quick, and free online interactive map using Google My Maps without the help of a graphic designer.
This resource is for journalists who want to create an online map for their reporting. It is for beginners. No programming or graphic design skills or previous experience required.
This free, 1-hour webinar was hosted in English. While designed for journalists and storytellers, the resource may be of interest to the public.
You can access the presentation slides and resources mentioned throughout the webinar at this link.