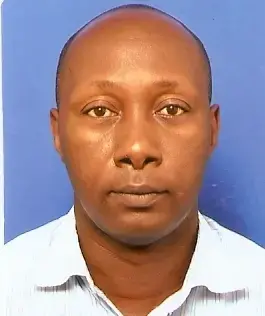 Samson Kamalamo
GRANTEE
Samson Kamalamo is currently deputy managing editor of Ladyband Company Ltd., publishers of Changamoto newspaper and producers of broadcasting programs. He is also chairman of the interim committee of Tanzania Union of Journalists (TUJ) an organization that supports the rights and welfare of journalists and media workers in Tanzania, and a member of executive committee of Dar es Salaam City Press Club.

Before, he was a member of the executive committee of the Journalists' Environmental Association of Tanzania (JET) for three years (2009-2012), production editor of Changamoto for six years (2006-2012) and a reporter for Mtanzania newspaper for nine years (1995-2004).

Kamalamo holds a master's degree in development studies from University of Dar es Salaam, a BA degree in journalism from Tumaini University in Iringa, Tanzania and a diploma in journalism from the Tanzania School of Journalism.