Project March 28, 2019
The Colombian Massif at Risk After the FARC Peace Deal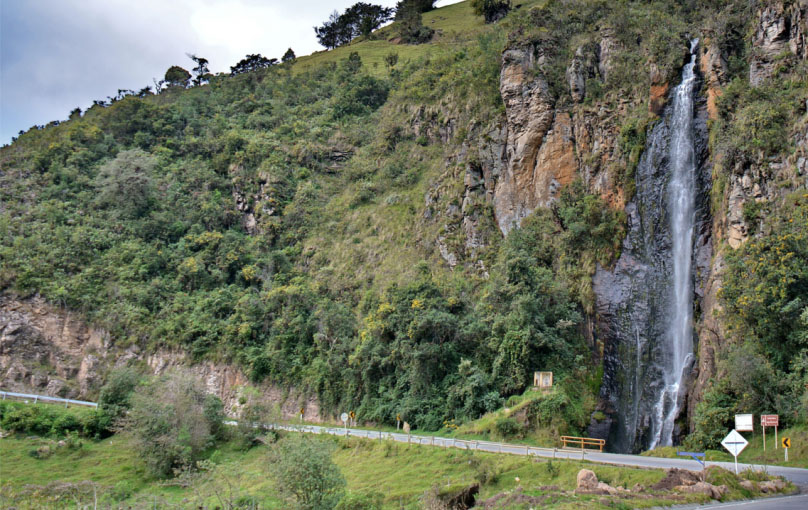 The Colombian Massif region is a hydric gem located over 4,000 meters above sea level in southwest Colombia. The source of the country's four major rivers, the Massif provides 70 percent of Colombia's drinking water.
Throughout the years of Colombia's armed conflict between the State and FARC guerrillas, the Massif region was paradoxically protected by its being a warzone. After the signing of the peace agreement, however, the absence of the State in the Massif has allowed legal and illegal mining, logging, and agriculture to flourish— bringing unprecedented rates of deforestation and water contamination along with them. 
The water sources most affected are the Magdalena, the longest river in Colombia; the  Cauca; and the Putumayo and Caquetá, two of the Amazon River's main arms. The Indigenous communities and local farmers in the Massif, located in the Huila, Cauca and Nariño Departments, are beginning to notice the rivers' diminishing water levels due to deforestation. The remaining water is being slowly but consistently contaminated by cyanide—a consequence of illegal mining. 
Threats to the Massif are escalating, especially considering that the Valle del Cauca Department Government is floating a development plan that would allow for zones of the Massif to be siphoned off and mined by multinational corporations. This process of destruction not only puts Colombia's principal freshwater source in danger, it also jeopardizes an area classified by UNESCO as a Global Biosphere Reserve. 
Support for this reporting was made possible by the Rainforest Journalism Fund, in association with the Pulitzer Center.
×

PART OF: The Colombian Massif at Risk After the FARC Peace Deal

March 28, 2019

×

PART OF: The Colombian Massif at Risk After the FARC Peace Deal

March 28, 2019