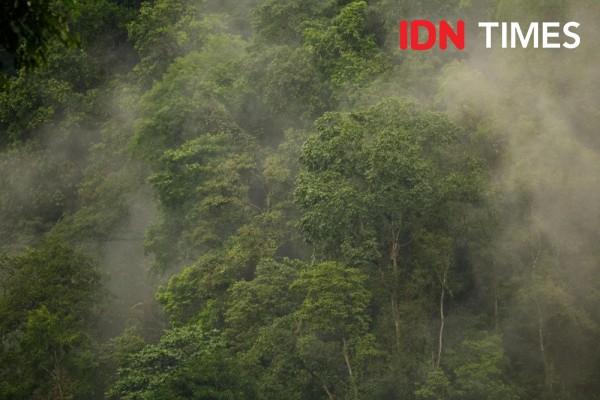 Pekalongan — Petungkriyono Forest is located in Pekalongan Regency, Central Java, Indonesia. The height of the forest is around 500-1,700 meters above sea level.
The forest belongs to the State-Owned Enterprise (BUMN) Perum Perhutani, whose management is under the Forest Management Unit (KPH) KPH Pekalongan Timur through the Doro Forest Management Unit (BKPH). There are 10 villages in the forest area.
Based on Perhutani's data as of November 2020, the Petungkriyono forest area reached 5,847.29 hectares. The IDN Times documents the condition of one of the remaining tropical rainforests in Java, in this photo series.
Read this story in bahasa Indonesia on the IDN Times website.