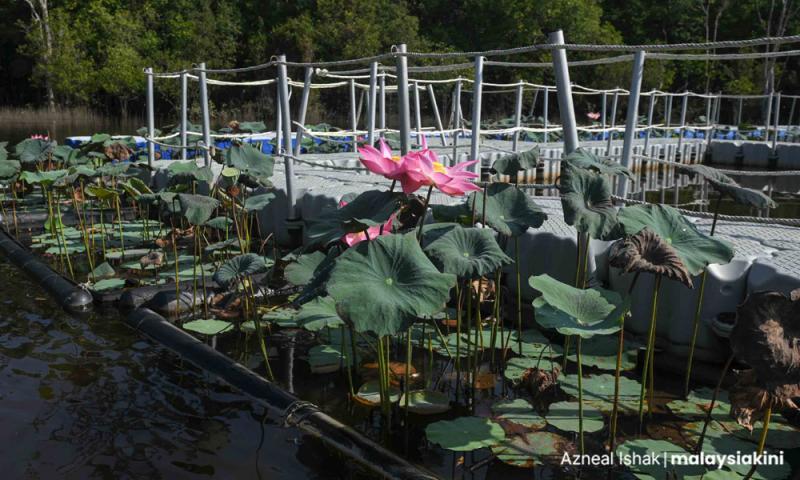 A small cluster of pink lotus floats in the murky water of Tasik Chini, passing the sampan skippered by Yom, a longtime resident of the country's second-largest natural freshwater lake.
Although this was a far cry from Tasik Chini's once-famous lotus bloom, it was enough to draw a smile from boat skipper Yom, a native of the Jakun tribe.
"Now there are some lotuses here and there, but I am happy. The lotuses are back which means the lake is recovering," Yom told Malaysiakini.
Locals said the lake water was once so pristine that it was drinkable and was important subsistence because the lake provided food.
---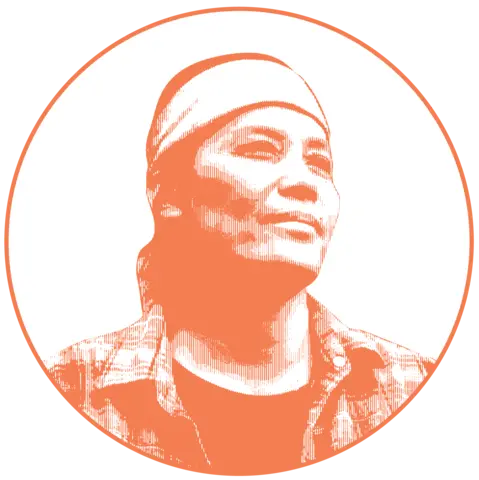 As a nonprofit journalism organization, we depend on your support to fund journalism covering underreported issues around the world. Donate any amount today to become a Pulitzer Center Champion and receive exclusive benefits!
---
Encroachment of the surrounding forest in recent decades caused silting and leaching of chemical residues from mines, all thought to have diminished the lake's once-famous lotus blooms.
The situation has since improved after a royal decree by Pahang Regent Tengku Hassanal Abdullah in June 2021 to stop all mining activities in the lake vicinity.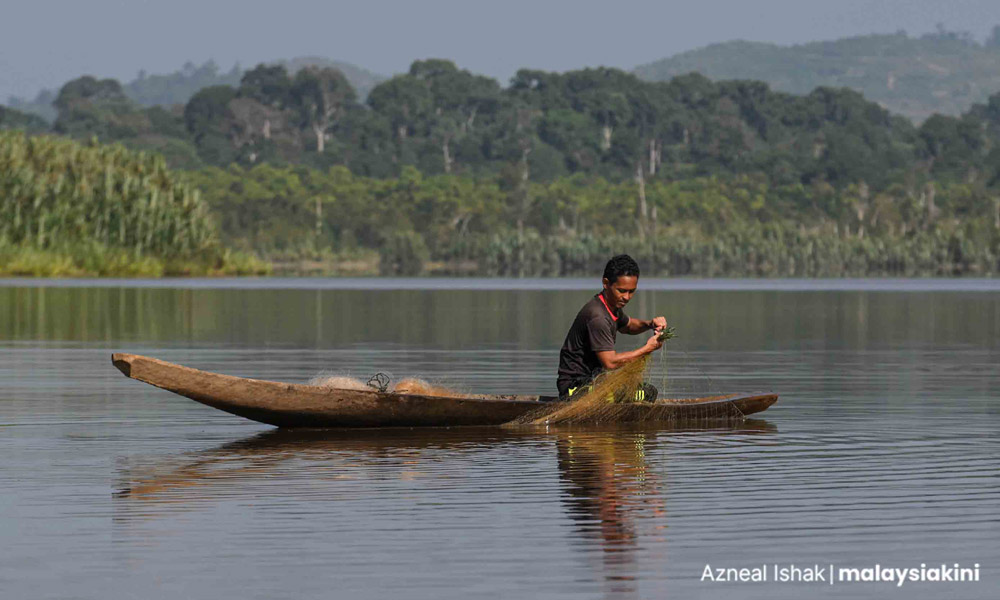 The Pahang Malaysian Nature Society (MNS), a pro-environment group, also noted the changes in Tasik Chini since the mines had stopped operating coupled with conservation efforts.
Water quality improving
Yom and Pahang MNS' observations correspond with a recent independent water analysis conducted by Malaysiakini with the collaboration of Pulitzer Center's Southeast Asia Rainforest Journalism Fund.
According to the March test results, samples taken at five locations across the lake showed low concentrations of heavy metals such as iron (Fe), copper (Cu), nickel (Ni), and aluminium (Al).
This was a stark contrast with a series of water quality analyses by the Pahang Department of Environment (DOE) between 2016 and 2020, which found high concentrations of heavy metals such as iron (Fe) and manganese (Mn) in Tasik Chini.
In its report, the authority found the highest iron concentration was in 2019 with an average of 3.81 milligrams per litre. The lowest reading during the five-year period was in 2018 with 1.25 mg/l, while in 2020, it was 2.54 mg/l.
"The presence of these heavy metals is usually linked to mining activities or disposal of iron-based industrial wastes directly into a lake," it said.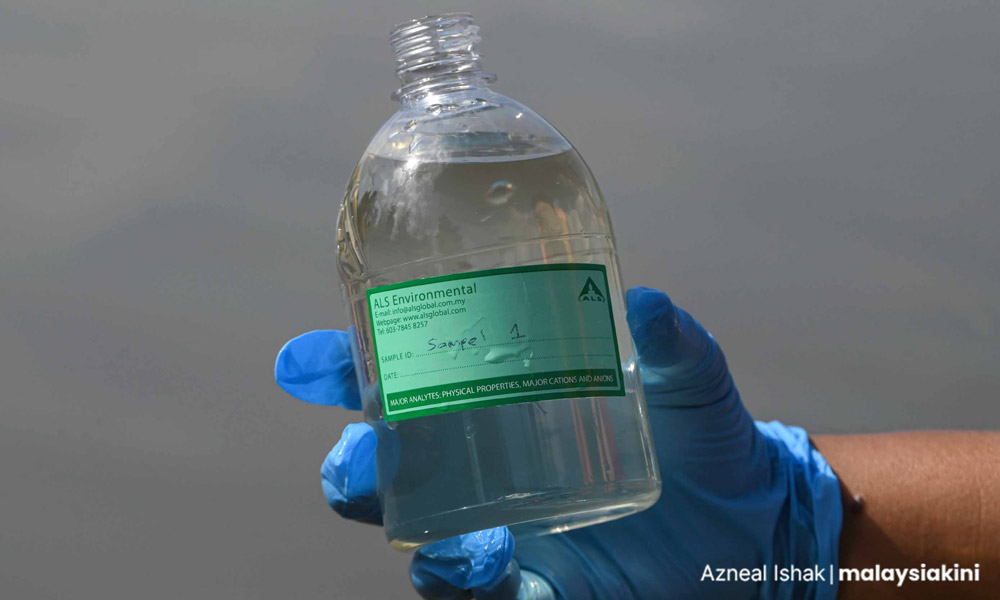 The Health Ministry states the safe iron level in drinking water should be below 0.3 mg/l, while for manganese 0.1 mg/l.
A visual observation by Malaysiakini also found a slight improvement in the turbidity of the lake water during our recent visits in March and May this year.
In comparison, large parts of the lake had reddish water with turned darker in Tasik 9, which was closer to an abandoned mining pool. This was no longer the case this year, with turbidity mostly consistent throughout the lake.
Water quality expert Zaki Zainudin said water with shades of red is usually associated with the presence of iron, which can be caused either by erosion or other factors such as acidity.
"Very high concentration of iron sometimes also indicates the presence of other heavy metals like manganese.
"But if it is true that the lake water is no longer red in colour, then Alhamdulillah, hopefully, this shows that the situation at the lake is improving," he told Malaysiakini.
However, according to Zaki, it may still be too early to celebrate as the results were only a one-off while Tasik Chini needs constant monitoring.
Long road ahead
With mining activities ceased, the water quality specialist believes there is a light at the end of the tunnel for Tasik Chini.
Water bodies, Zaki said, have the natural capability to "heal" through physical, chemical, and biochemical processes known as assimilative capacity.
"Degradation or pollution only happens when pollutants enter a body of water continuously and exceed the assimilative capacity.
"In other words, if the source of pollution can be controlled or stopped, then the affected body of water would usually be able to go through a natural cleaning process," he said.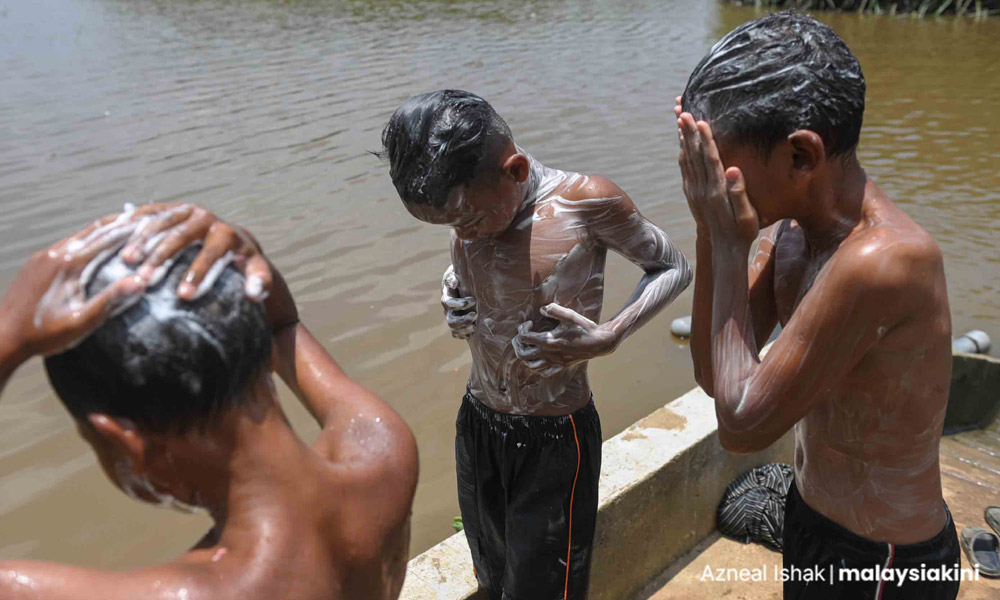 However, Zaki said, it was hard to estimate how long it would take for the lake to completely heal and become pristine once again.
It depends on many factors including the lake size, rain distribution, mineral characteristics, and the size of mining pools that are exposed to the lake.
"From the data provided (from DOE analysis), I see that the iron and manganese levels are higher than what the Health Ministry considers as safe for drinking water.
"Even in the analysis contracted by Malaysiakini, the iron level is more than 0.3 mg/l," he said.
Replanting underway
Meanwhile, the Pahang Forestry Department estimated that the Tasik Chini forest needs between 15 and 20 years to recover, according to its director Mohd Hizamri Mohd Yasin.
He reportedly said that the land area has lost much of its nutrients, which are crucial for the growth of trees that were recently replanted in Tasik Chini under joint efforts by multiple stakeholders.
"We need certain types of trees to cover the former mining pools, and most of the species require a long period of time to grow before they can cover the whole areas that need restoration.
"For example, trees from the Batai species need at least 10 years to mature. Only after that, the soil structure will stabilise with additional nutrients from fallen leaves.
"We estimate the process will take between 15 and 20 years for Tasik Chini to return to its original state," Hizamri said, as quoted by Berita Harian.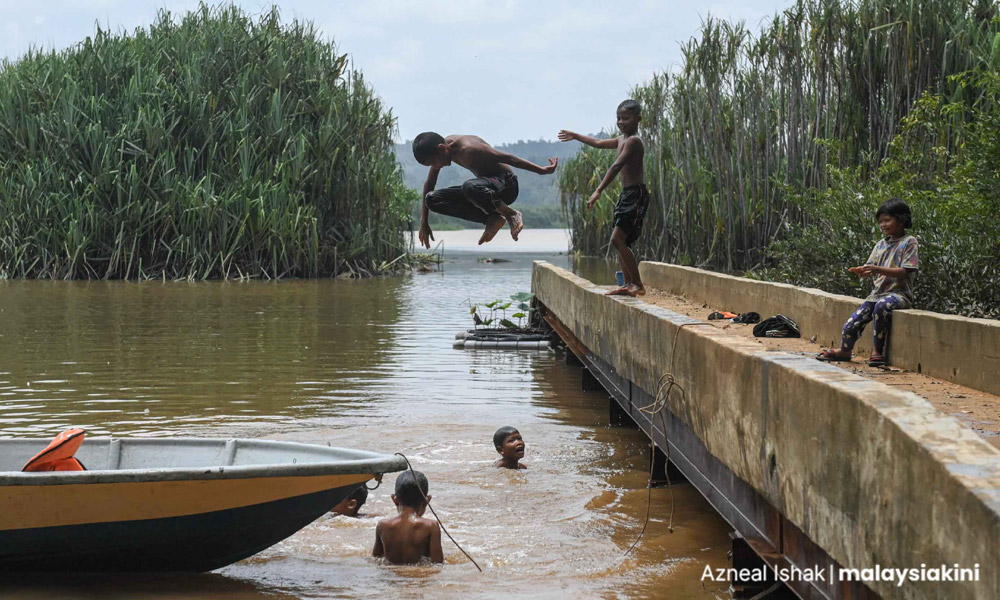 The director told Malaysiakini that Pahang authorities have allocated RM3.4 million this year for replanting and awareness activities, including purchasing saplings under a buy-back programme.
"We will continue the replanting exercise using cover crops at former mining pools, with an estimated total area of 140ha.
"At the same time, our enforcement officers are monitoring the area to prevent encroachment by illegal loggers and miners at Tasik Chini area," he said.
Hizamri also called on all parties to support the conservation efforts at Tasik Chini.
Pink signs of hope
Meanwhile, Pahang MNS shares its high hope to see pink lotus covering the lake once again.
"MNS Pahang has been following and observing the development in Tasik Chini closely. We are glad to note that most of the mining activities have since ceased.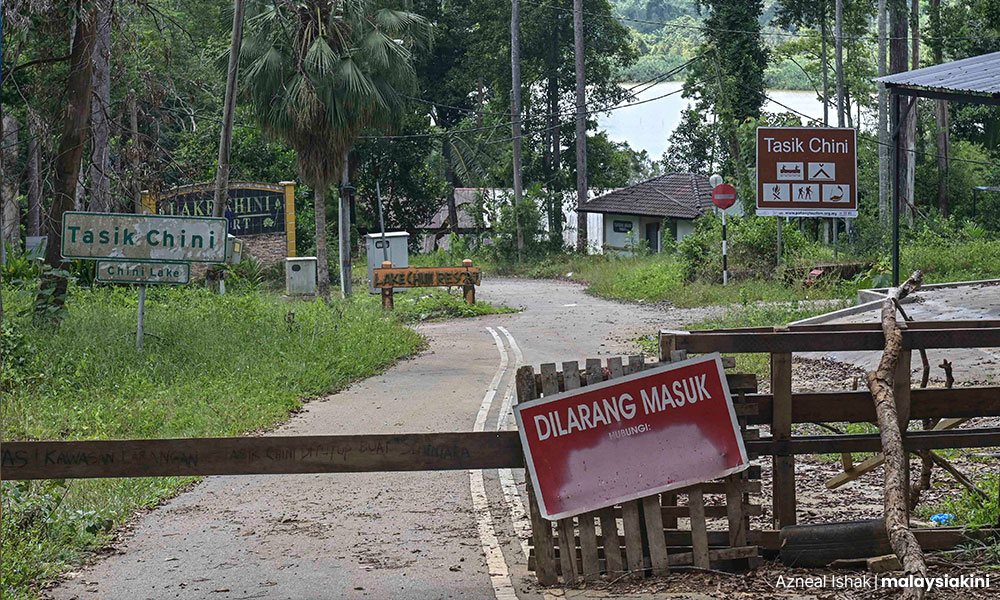 "We are happy to see that now the quality of the lake water has somehow improved and recently pink lotus blooms have been sighted in the lake," said Pahang MNS chief Noor Jehan Abu Bakar, who attributed the development to conservation works by the UKM Tasik Chini Research Centre and Forest Research Institute Malaysia.
"It truly gives us hope that one day Tasik Chini will again be known for its beautiful lotus-laden lake and be put back on the map of eco-tourism spots to be highlighted in Pahang," she added.
As for Yom, he has a similar wish for the future of Tasik Chini and his people who depend on the lake for their livelihood.
The returning sight of pink lotus, as the Orang Asli man puts it, has brought renewed hope to see tourists coming back to visit their cultural villages.
"Now I will have something to show the tourists when taking them on my boat, at least.
"Rather than a barren lake like it had been for many years," he said.