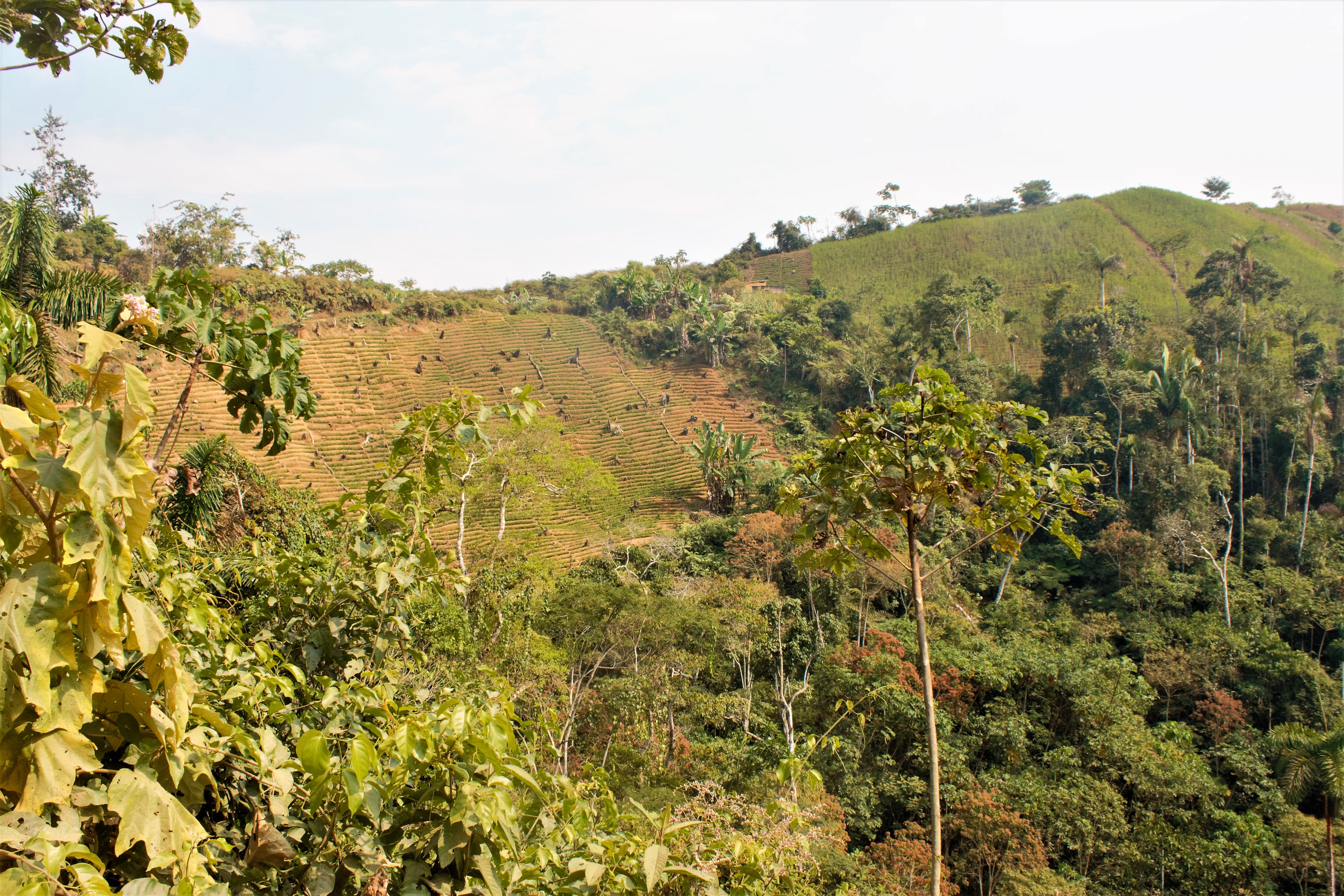 Please note: the audio version of this story is in French.
In Bolivia, there are the Andes, and there is the Amazon. More than half of the land is covered by part of the Amazon basin. We've seen the tropical forests burning these past few weeks, but the fires aren't the biggest danger that runs through Bolivian forests.
Bolivia is on the list of 10 countries with the highest deforestation rates in the world, with around 300,000 hectares of forest cleared each year. The main culprits: cattle ranching and soy agriculture. After these comes small-scale agriculture. And in Bolivia, a key crop is coca. A shrub that produces a leaf prized for traditional uses, such as chew, but also for processing into cocaine. Coca has achieved a production value of over 400 million dollars in the country. In some regions, the plant has practically become a monoculture, resulting in the clearing of millions of hectares of forest. How can we fight this trend—are there ways to do it that limit collateral damage? This is one of the important questions being asked in Bolivia today.