Chinese investment in Brazil reflects "a marriage of interests," according to Tulio Cariello, research director at the China-Brazil Business Council (CEBC).
"State Grid and China Three Gorges [two Chinese state-owned enterprises] came to Brazil buying companies because the country has put a lot on sale since the end of the Dilma Roussef government in 2016. And also because these Chinese companies needed to go abroad as they had already invested a lot in China," Cariello told Diálogo Chino.
Since then, China's trade and investment relationship with Brazil has come under fire for its environmental footprint — including in the Amazon, the ecosystem that most sparks international concern.
---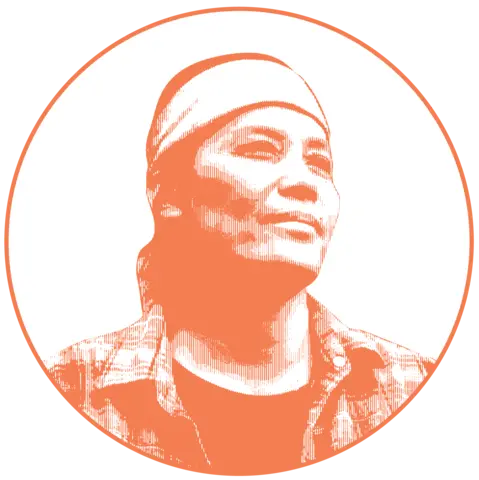 As a nonprofit journalism organization, we depend on your support to fund journalism covering underreported issues around the world. Donate any amount today to become a Pulitzer Center Champion and receive exclusive benefits!
---
Yet, the Legal Amazon, which consists of nine Brazilian states in the north and midwest of the Amazon basin, was the destination for only US$11 billion of the total $66 billion of Chinese foreign direct investment in Brazil between 2009 and 2019, according to data compiled by CEBC for Diálogo Chino. Many projects straddle other states too, so figures could be overestimated.
Combined with other data, it is possible to paint a clearer picture of the sites and sectors in the Amazon that host Chinese investment, which, as policy developments in China indicate, are undergoing a "greening" process.
China and the Amazon: A new and inexperienced partner
For decades, countries of the Amazon basin have tried to bring development to the rainforest. Under Brazil's military dictatorship (1964–1985), this took the mantra of integrar para não entregar (integrate, don't abdicate), a phrase ironically akin to 'use it or lose it.'
But the idea of supporting this development through external financing was challenged, especially by the conservationist movements of the late 1960s and early 1970s, according to a study by Brazilian scholar Luiz Barbosa. Many developing governments were justifiably accused of being irresponsible with the use of their natural resources.
2001: The year of the first major direct investment in the Amazon from China, when Baosteel put US$650 million into the Brazilian mining company, Vale.
China's story in the Amazon began around the time the country joined the World Trade Organisation (WTO) in 2001. That year, Baosteel, a state-owned company headquartered in Shanghai, made its first major direct investment in the Brazilian Amazon, allocating US$650 million to the newly privatised Vale — the largest mining company in South America and the holder of rights to explore a complex of mines located in the state of Pará.
"It was a moment when the Chinese started to look at the world," says Quelen Guedes, international relations scholar at Brazil's Universidade do Vale dos Sinos.
In 2006, Wu Bangguo, then chairman of China's National People's Congress, toured Latin America. Addressing Brazil's National Congress, he said: "Brazil is a country well known and esteemed by Chinese people [...]. Its fascinating Amazon forest and the magnificent hydroelectric project of Itaipu are part of national pride."
The combination of Amazon and hydropower foretold China's involvement in developing energy projects in Brazil and in the wider river basin.
Today, companies headquartered in China own equity shares equivalent to more whole hydropower projects in the Amazon than those of any other country, according to Washington-based think-tank The Dialogue.
Trade impacts
Strong trade served as the backbone of greater financial cooperation. During the global financial crisis that began in 2008, demand for commodities from the U.S. and Europe sank, just as China needed oil, copper and iron ore from Brazil, Peru and Ecuador to fuel its rapid economic development.
In 2009, China became Brazil's top trade partner, surpassing the US for the first time ever. It has held the same position for Peru since 2014, four years after the two countries signed a free trade agreement.
Yet, these potentially high-impact commodities, along with soy, began to comprise the overwhelming majority of the trade. In Brazil, iron ore, oil and unprocessed soybeans went from accounting for less than 45% of the growing China export basket in 2003, to almost 80% by 2019, according to the Observatory of Economic Complexity.
By the time China became a major buyer of Brazilian soy, stronger legislation and enforcement led to a slowdown of the crop's expansion into the Amazon. Fields in the Cerrado biome, where legislation was weaker, spread. The 2006 soy moratorium, a commitment by multinational grain traders to stop sourcing from suppliers linked to illegal deforestation is widely regarded as the cause.
Enter the Belt and Road
In 2013, Chinese president Xi Jinping's colossal Belt and Road Initiative (BRI) to increase global connectivity gave impetus — and only slightly more coherence to — China's push for its companies and banks to seek opportunities worldwide, including in the Amazon rainforest.
China began to diversify its portfolio, winning contracts in the transport, agriculture and manufacturing sectors, supporting (and motivated by) booming commodities trades. Ports, roads, and even the possibility of an ambitious Bioceanic Railway that would bisect the Amazon were on the cards — although that's largely where the latter has stayed.
At the time of writing, six out of eight Amazon basin countries have signed up to the BRI (not including French Guiana, an overseas region of France). Colombia and Brazil are not on the list. Despite reports that Brazil already has officially designated BRI projects, no level of government in Latin America's largest nation has signed any memorandum of understanding to cooperate under the framework of the BRI, considered the measure of membership.
Irrespective of this, Brazil was the top regional recipient of Chinese investments between 2003 and 2020.
Data gives clearer picture
For David Cleary, current agriculture director at NGO the Nature Conservancy and a former director of conservation programmes, including in the Amazon, China's main Brazil focus lies elsewhere. "The interest of Chinese companies is much more in infrastructure and, therefore, it's focused on the southern part of the country where such investments are more significant," he says.
58 million tonnes. The quantity of soy China imported from Brazil in 2021, according to customs data.
Despite having a "quite limited" direct presence in the Amazon, China works as a "centre of export demands," Cleary says. The country is the main buyer of Brazilian agricultural commodities, particularly soy and beef, that are often extensively farmed, encroaching on tropical forests. Cattle ranching drives 80% of Amazon deforestation, according to research institute Imazon.
Last year, 37% of China's Brazilian beef imports and 27% of its 58 million tonnes of Brazilian soy imports came from the Legal Amazon, the region containing the Amazon biome and its buffer zone, according to Brazilian trade data.
The volume that China buys is significant for the Amazon because, although the vast majority comes from southern Brazil, cultivation in that region requires vast acreage and displaces ranchers who cater to the huge domestic beef market further north, towards the rainforest.
Proportionally, however, China sources less from locations associated with deforestation risks than the EU does, according to supply chain analysts Trase.
In fact, for 2020, Trase found that China's exposure to deforestation risk, the likelihood of sourcing from suppliers linked to illegal deforestation, was concentrated in just 1% and 2%, respectively, of Brazil's soy and beef producing municipalities.
Concerned more about food safety than the climate or environmental impacts of the beef trade, China has been requiring certification of the origin of meat. Although the mechanism still needs to be strengthened, it does hint at moves towards greater transparency in supply chains.
"I don't think China will go beyond legality, and legality is already important, especially in the meat chain in Brazil, where there is still a lot of illegality," says Cleary. "China is a country that takes plans, commitments and national security seriously."
After a decade of controlled deforestation rates in Brazil, they hit record highs last year, stimulating debates about the efforts of international agricultural commodities buyers in developing robust, forest-friendly policies.
In 2020, COFCO, China's top soy trader, followed major international food traders by committing to have a fully transparent forest supply chain by 2023 — a target that looks remote given the interruption of the pandemic. Though it failed to address the subject of its indirect suppliers, the move was welcomed by conservation groups.
A Chinese NGO is also looking at ways to "green" the trade. The Beijing-based Global Environmental Institute (GEI), the first Chinese NGO to 'go out' with companies to better understand their overseas environmental constraints, recently signed a cooperation agreement with the government of Mato Grosso, the biggest soy producing state in Brazil. The partnership seeks to establish emissions inventories and offsetting and certification mechanisms.
A long-running scientific partnership provides important data for understanding where demand-driven deforestation pressures exist. Since launching its first satellite in 1999, the China-Brazil Earth Resources Satellite (CBERS) programme has provided real time images to authoritative deforestation watchdogs such as the Brazilian National Space Research Institute (INPE).
China's Amazon energy interests
As well as data on food chains, recent research on energy investments gives a clearer sense of the level of Chinese companies' involvement in Amazon projects, comparative to those from other countries. The Dialogue's research found that Canadian companies control the highest number of oilfields in the Amazon, some 24 in Colombia alone. China accounts for only 10% of Amazon mining and energy projects.
However, some Chinese extractives companies' interests do lie in renowned biodiversity hotspots, the most notable being the Yasuní National Park in the Ecuadorian Amazon. In February, China National Petroleum Corp (CNPC) won the first contract for drilling wells in the Ishpingo oil field, one of the three in the block known as ITT (Ishpingo, Tambococha, and Tiputini) or Block 43, that lies within the park.
In 2020, Chinese company Chuanqing Drilling Engineering Company Limited won a US$148 million contract to drill in Block 43. As well as the risks of drilling itself, the infrastructure required to transport machinery, oil products and personnel could infringe on a buffer zone between the fields and Indigenous Waorani territory.
Historically, China's private and state-owned companies have proven to be willing to operate in areas considered by other international firms to be high-risk, in terms of security and accessibility, according to Cleary. In the last decade, 11 out of the 14 Chinese investments in Brazil's Amazon region were made by state-owned companies, according to the BRICS Policy Center. While many recognise that the profit motive in investment decision-making is strong, national energy and food security needs also inform choices.
Policies for environmental protection at home and overseas
When Xi Jinping launched the BRI in 2013, he integrated the idea of "ecological civilisation," announced in a policy document from the previous year. It strongly focused on putting the environment at the heart of development within domestic borders. In 2018, a constitutional amendment in China imposed environmental care obligations to public institutions and authorities.
Nevertheless, there were no clear provisions about Chinese investments abroad beyond guidelines on green credit that first emerged in 2012, mining sector-specific instructions that came out in 2015, and a 2017 overseas environmental risk management framework that never led to punishments for non-alignment.
The advent of the BRI has upped the stakes. At the 2019 BRI forum, the Belt and Road Initiative International Green Development Coalition (BRIGC) was created with the goal of reinforcing China's commitment to promote green development in member countries. The guidance it has developed is significant in that it departs from a longstanding policy of deferring to host-country standards.
Chinese investors didn't gain experience for dealing with environmental issues, as they faced demands from above for economic achievements.
For Zhongzhou Cui, an associate professor at the Centre for Latin America Studies at Southwest University of Science and Technology, environmental policymaking is a relative novelty in China, compared to Western countries. "China didn't have well-set policies and laws for dealing with environmental issues until recently," he told Diálogo Chino, adding, "The West and Latin American countries have too high expectations for Chinese investors in dealing with environmental issues."
For 35 years, since the country's economic reforms at the end of 1970s, China prioritised economic development over environmental protection, Cui said. "Chinese investors didn't accumulate enough experience for dealing with environmental issues since they had very high demand for economic achievements from higher levels of the government," he says.
The drive for profitable investment opportunities led China to engage in controversial projects in the Amazon rainforest. The Belo Monte dam, for which China's State Grid constructed mammoth transmission lines, is a standout example. Since 2011, the hydropower plant has been subject of an investigation conducted by the Interamerican Commission of Human Rights, charged with environmental damage and violation of Indigenous rights.
Another example is Ecuador's Coca-Codo Sinclair dam, the largest energy project in the country, backed with US$2.24 billion from the China Export-Import Bank and executed by SinoHydro. Corruption claims, cost overruns and an accident in 2014 that killed 14 workers were only some of many setbacks of the project. In all likelihood, it also caused a well-known waterfall to dry up completely. Inaugurated in 2016, it is one of the eight hydroelectric plants built by a Chinese contractor in Ecuador in the past 15 years.
Host governments have had a big share of responsibility for managing environmental risks associated with Chinese trade and investment and have weakened regulations to try to boost trade. Bolivia increased fourfold the amount of land that could be cleared by fire in 2019, shortly after signing agreements to increase agricultural exports to China, and in the wake of the US-China trade war, explains Rebecca Ray, senior researcher at the Boston University Global Development Policy Center.
"We're talking about potentially sacrificing a long-term natural asset that is so necessary in so many ways for short-term financial benefits. Eventually these tariffs will come down and the prices will drop," she says.
Jair Bolsonaro's government in Brazil has put efforts into making environmental laws more flexible, resulting in catastrophic rates of deforestation. More aware of the risks to their reputations of doing business in places where environmental law enforcement is weak, Chinese policymakers understand that they need their own, more robust policies, building on those first launched a decade ago.
New impetus for green opportunities?
During his 2021 United Nations General Assembly speech, Xi Jinping also announced that China will cut investments in coal power projects abroad and will support renewable energy and low carbon initiatives.
For Cariello, there is a great opportunity for projects in the Amazon region that promote sustainability. "Moving to a green economy is a priority of China's [14th] Five-Year Plan, and they already have projects to reduce greenhouse gas emissions. The renewable energy sector is pivotal for them, so I see a great synergy between Brazil and China in this sector."
Cui said that the Beijing government has been encouraging Chinese companies to mitigate risks of environmental impacts in their overseas investments: "Usually host countries don't give a second thought to Chinese standards and favour outdated ones copied from the West. They try hard to convince local governments but usually it does not work."
Finance can be a powerful tool too. Though likely to be directed more towards conservation and protection rather than infrastructure, the Kunming Biodiversity Fund, announced last October at the first session of the China-hosted COP15 biodiversity talks, could bring greener partnerships to the Amazon. No firm details were given on the types of initiatives that will benefit from the fund, though this may become clearer at the second part of the event, set to be held later this year.
"We'll see whether these announcements open up a new era of finance for sustainable energy strategies or whether they open up the availability of new funds for old-fashioned projects that are quite destructive and bring significant social conflict," says Ray.
Chinese presence in the power sector in the Amazon comes with significant potential benefits, if local governments want to use it that way.

Rebecca Ray, senior researcher at the Boston University Global Development Policy Center
In solar energy, China is already present in the Amazon — until now not through investments in large projects, but through the provision of cost-effective technology. Small solar power units are installed across remote areas of the region thanks to a sharp drop in solar panel prices, driven by Chinese manufacturing at scale. In Brazil, costs have decreased by 80% in the last decade.
"China has access to certain technologies and low-cost services and goods for genuinely renewable energy, for wind, for solar. Chinese presence in the power sector in the Amazon comes with significant potential benefits if local governments want to use it that way," adds Ray.
A large amount of minerals known as rare earths are needed to manufacture them. Many are found in the Amazon basin. "If China increases its support for wind or solar, it is going to need rare minerals and lithium. So it doesn't necessarily mean less demand from China for Latin American minerals, it may just mean a shift to less coal from Colombia, for example, to maybe more lithium or cadmium," says Ray.
For China to be a driver of sustainable transition, governments of the Amazon region also have to be interested in fostering good environmental practices. "The question really arises of whether national governments want to have a strategy to use this potential," says Ray.
"If they had a strategy of genuinely sustainable energy creation, generation, having Chinese partners could facilitate that, which is not to relieve China of any responsibility."
This story was produced with support from the Rainforest Journalism Fund in partnership with the Pulitzer Center.