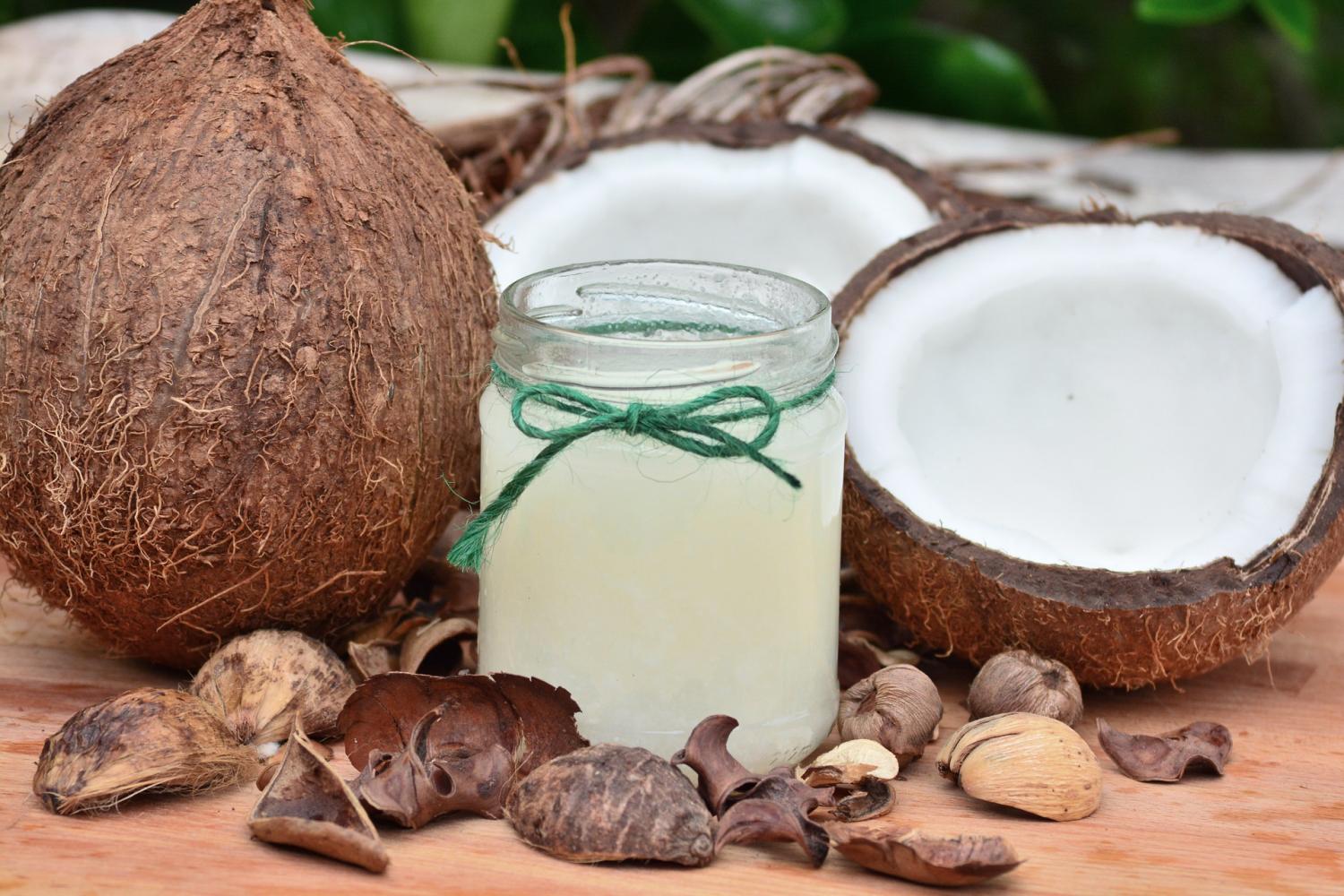 In the west, coconut-based products are booming in popularity. Coconut-based foods and personal care products that include oil, cream, water, and charcoal have all become a popular cooking and cosmetic choices, appearing on more and more shelves and ingredient labels across the country.
Here's the problem: There remains no broad supply chain certification schemes for coconut-based products, meaning little traceability and a high likelihood that coconuts are being produced unsustainably, or with the use of unfair labor practices including child labor.
"The brands that were in the coconut space didn't really understand the sustainability issues that were facing their supply chains," said Molly Renaldo, partnerships manager for Fair Trade USA, during a recent interview with TriplePundit. "Whereas, in coffee, cocoa and bananas, the market just knows that 'hey, we don't want child labor.'"
The global coconut industry still lacks a unified certification process
In fact, nearly every other widely traded tropical commodity has a broad ethical sourcing scheme. Palm oil has the Roundtable on Sustainable Palm Oil (RSPO), cacao has the Cocoa and Forests Initiative, rubber has the Global Platform for Sustainable Natural Rubber and even soy now has the Roundtable on Responsible Soy.
This is worrying because the environmental and human rights concerns facing coconuts are real. There are widespread allegations of child labor on coconut farms, according to the United States Department of Labor. Moreover, low wages are persistent across this industry. Coconut farmers very often toil in terrible poverty — as high as 60 percent of them in the Philippines, the world's top coconut producer. There, farmers I spoke with told me they often make as little as 12 cents per coconut. This adds up to less than $2 a day, according to Fair Trade USA.
The truth is, unless there is traceability — from consumer to farmer — it is nearly impossible to know whether or not your coconut oil, water, or cream is being sourced from an environmentally or socially irresponsible actor, or if any of the high prices you are paying are actually ending up in a farmer's pocket. This is true for any supply chain: Opacity breeds abuses.
Fair trade is a path toward transparency and fairness for coconut farmers
Here's the good news: Some nonprofits and corporations have started to address the need for traceability in the coconut industry. The leader is the fair trade movement, and the United States-based nonprofit Fair Trade USA, which launched a certification scheme for coconuts earlier this decade.
"When we first started, no one knew about any of the supply chain issues," Renaldo said. "The beginning of the program was really just about educating brands."
That's because Fair Trade USA takes a market-based approach. Namely, it doesn't seek to expand sourcing until it is certain it has enough buyers for a particular product. What it provides is complete traceability and transparency — and the opportunity for brands to know and work with farmers in Southeast Asia.
"We often take brands to go meet their farmers and see how things happen on the ground," Renaldo explained. "It's really incredible to be able to have brands see the work that the farmers are doing, and then have the farmers finally see someone valuing the work that they do."
Another similar effort is the Sustainable Certified Coconut Oil project led by the German development agency GIZ, the Rainforest Alliance and the agribusiness company Cargill, one of the world's largest traders of tropical commodities.
"We have seen growing customer demand for sustainable certified oil," said Vivien Nacion, a project manager at Cargill Philippines, during a recent talk with TriplePundit. "They want to make sure the product they consume comes from a farm that is not violating environmental standards."
Cargill and GIZ have been training farmers on the southern Philippine island of Mindanao and the Indonesian island of Sulawesi, empowering them to improve farming practices in exchange for higher prices. In just a few years, they've helped thousands of farmers increase incomes by between 12 and 17 percent. Now, they need to find more brands looking to source sustainably.
With scale comes accountability
"We are looking into expanding the market demand for Rainforest Alliance certified coconut oil," Christiane Hornikel, program manager for nuts and fruit juices at the Rainforest Alliance, told TriplePundit. "We are looking in the food sector, personal care products like shampoos, lotions, crème, as well other manufacturing products that use bio-based materials."
This is the challenge. Right now, together, these projects are at a small scale, empowering a few thousand of the estimated 8 million coconut farmers in Southeast Asia. Brands need to source more sustainable coconut. Consumer demand, too, will be key in pushing brands so that these projects can grow just as similar efforts have in the oil palm, cocoa, and chocolate industries.
"We really have to focus on how we make sure consumers really understand coconut supply chains," Renaldo said. Key to that, she adds, will be brands telling these stories to their customers.
Of the brands taking leadership when it comes to sourcing sustainable coconut, some of them are the usual suspects like Lush, Harmless Harvest, Nutiva and AlterEco. Others are surprising. Kroger, the country's largest grocery chain and second largest retailer, has been sourcing fair trade coconut for its Simple Truth store label brand, showing that even low-cost food products can be produced with ethically sourced ingredients.
Public pressure has led brands to commit to traceability in industries where labor or environmental abuses are well known, such as the palm oil, garment and shoe supply chains. Coconuts have yet to receive the same level of attention or scrutiny. Smart brands know that's no excuse to ignore their responsibility. Ensuring traceability and sustainability from the beginning is not only a smart way to avoid negative publicity, but to ensure a reliable supply of high-quality products for their business.