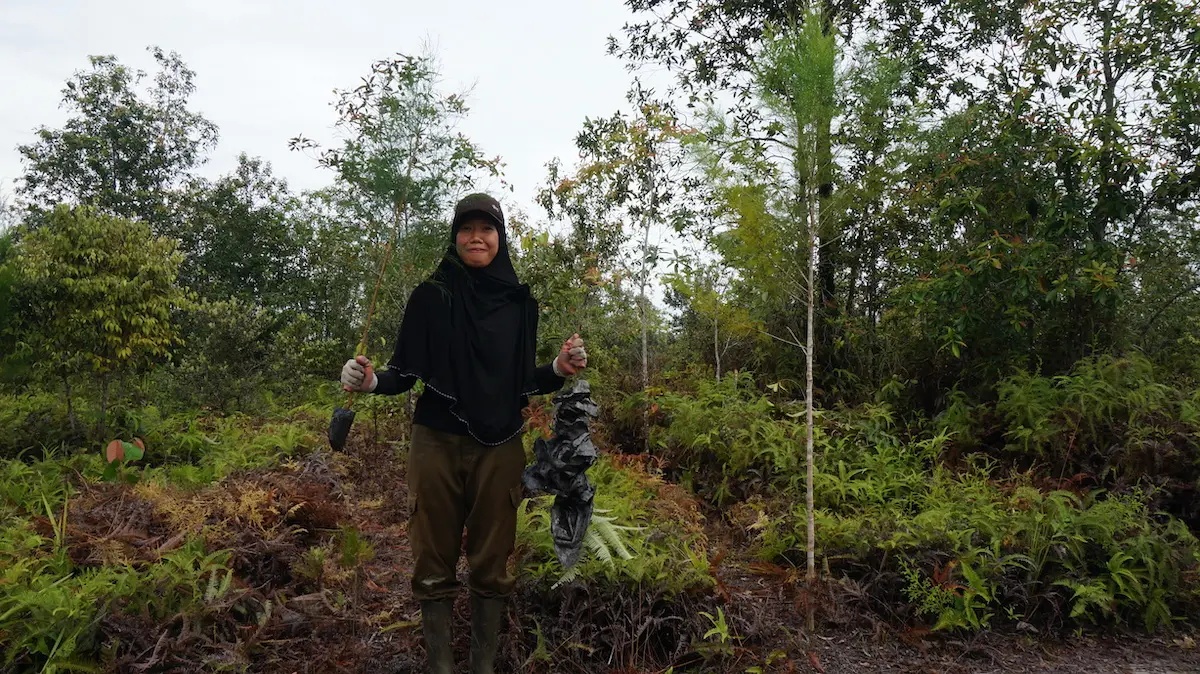 Pesalat, an area in Central Kalimantan's Tanjung Puting National Park, is lush with aloes, meranti, jelutong, ulin, ramin, nyatuh and other endemic plants. The canopy is tight, leaving small 'windows' for sunlight to enter.
The return of this area to tropical rainforest conditions is inseparable from the hard work of the surrounding community since three decades ago. A photo taken in 2003 shows the condition of the pesalat area. There was only a wooden stilt house, a burnt black ironwood tree, and a field of weeds growing around it.
Since 2003, Friends of the National Parks Foundation (FNPF) has been granted a restoration license in the 400-hectare Pesalat area. Together with the local community, this location has become a 'learning house' to recognize seedlings and also find ways to make restoration economical, effective and easy.
"I started learning (restoration) from Pesalat with my friends, after illegal mining. I was 14 years old at the time," said Ariyadi (29), one of the youth of Sungai Sekonyer Village, West Kotawaringin Regency, Central Kalimantan.