This story excerpt was translated from Spanish. To read the original story in full, visit La Barra Espaciadora. You may also view the original story on our Rainforest Journalism Fund website here. The website is available in English, Spanish, bahasa Indonesia, French, and Portuguese.
---
The construction of the Coca Codo Sinclair hydroelectric power plant caused the disappearance of the San Rafael waterfall on February 2, 2020. This event unleashed a process of irreversible regressive erosion that caused pipeline ruptures and more than 21,000 barrels of oil spilled. At least 27,000 Amazonian indigenous people lost access to water and healthy food. The road connection between Quito and the northern Amazon was destroyed. Everything happened under the cover of impunity and the Ecuadorian State decided to go for more.
---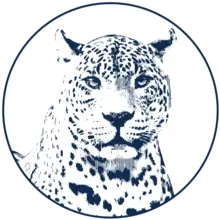 As a nonprofit journalism organization, we depend on your support to fund journalism covering underreported issues around the world. Donate any amount today to become a Pulitzer Center Champion and receive exclusive benefits!
---
"We extract oil, which is the blood of the earth; we build large hydroelectric dams, altering the geomorphology of the land and the direction of the rivers; we hurt the earth in every way and she speaks to us, she complains to us, but we do not understand her".

Jairo Cabrera, inhabitant of El Chaco.
Like Water Between the Fingers
The Amazon is the largest freshwater reserve on the planet. Its tropical forests occupy 7.4 million square kilometers of the surface of South America and its more than 600 billion trees are indispensable for maintaining the climatic balance around the globe. Thanks to solar energy, these immense trees and the rest of the Amazonian vegetation allow the evaporation of such a large quantity of water that it makes rain possible. Forests make life possible.
The Amazon River basin began to form about 11 million years ago, until about 2.4 million years ago it took on the shape we know today. The jungles of the Amazon basin act as a pump that moves the humidity of the Atlantic Ocean under the earth and also through the air, by means of the so-called flying rivers. This immense jungle causes constant rainfall to feed its rivers as if they were veins and arteries, and keeps the water cycle constantly alive.