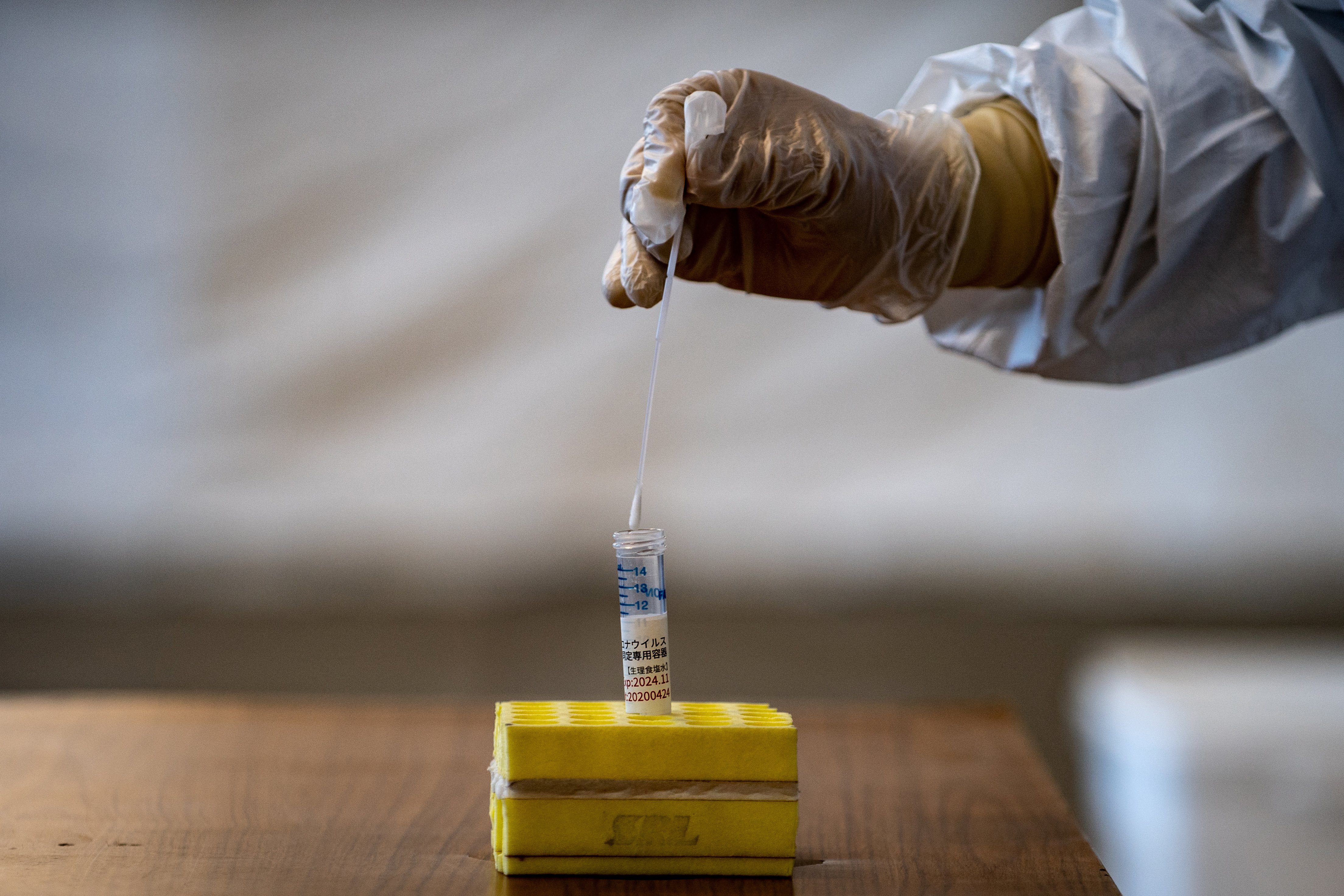 Out of all the countries in Latin America, Venezuela does the least COVID-19 diagnostic testing. Among all the countries that reported the number of Polymerase Chain Reaction (PCR) tests done during the same period of the epidemic, Venezuela is second to last, only behind Indonesia. PCR test results take at least a week to reach patients and many die without a diagnosis.
Venezuela does not meet the World Health Organization's (WHO) criteria to guarantee comprehensive surveillance and testing for suspected COVID-19 cases. The WHO recommends that countries should test at least 1,000 patients per million each week. According to that criteria, Venezuela should have done 569,155 PCR tests until July, but only 90,686 tests (16 percent of the WHO parameter) were done. The WHO also considers that positive PCR results should represent less than 5 percent of all tests. But in Venezuela, the positivity rate is 18.27 percent. In order to have 5 percent positive cases, Venezuela should have done at least 331,420 PCR tests.
Although PCR tests detect virus particles in the body while rapid serological tests only detect antibodies, the Venezuelan diagnostic strategy focuses on rapid tests. Only 6 percent of the tests carried out until July were PCR. With only two facilities authorized to process PCR tests, delays are common. Both facilities are in the capital city, so rural areas and border states suffer greater delays. Some patients wait more than a month to get their diagnosis. There are at least eight additional labs capable of processing PCR tests, but the government refuses to authorize them.
The Venezuelan government does not make periodic reports about tests; the information is not widely accessible or detailed: We can't know how many PCR tests were done daily or by state. The only way to know how many PCR tests are done in Venezuela is through reports made by the United Nations Office for the Coordination of Humanitarian Affairs (OCHA).
The Ministry of Health's protocols to manage COVID-19 patients makes things worse. Since the Venezuelan government demands a negative PCR result to discharge patients from health centers, at least 11 percent of the few PCR tests done in Venezuela were not used to diagnose new cases.
To continue reading in Spanish, click here.
---
COVID-19 Update: The connection between local and global issues–the Pulitzer Center's long standing mantra–has, sadly, never been more evident. We are uniquely positioned to serve the journalists, news media organizations, schools and universities we partner with by continuing to advance our core mission: enabling great journalism and education about underreported and systemic issues that resonate now–and continue to have relevance in times ahead. We believe that this is a moment for decisive action. Learn more about the steps we are taking.