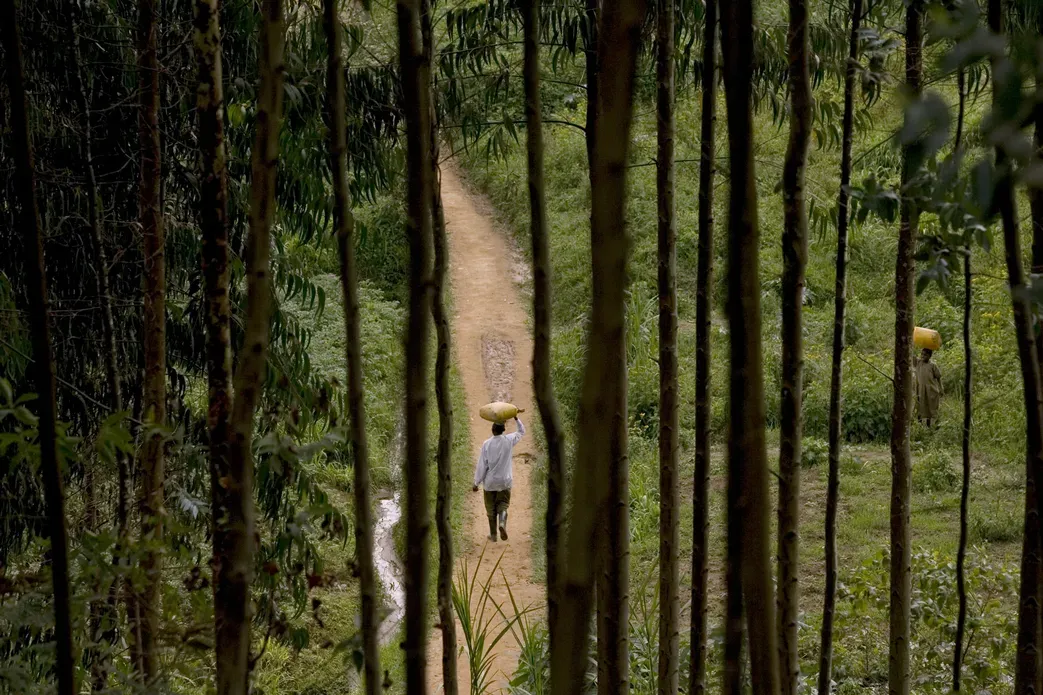 Difficult to do without, wood (wet, dry, or charcoal) is the main source of energy in Congolese kitchens. Even without any statistical basis, I have the impression that if in other big Congolese cities (Kinshasa, Lumbumbashi, Kolwezi, Kisangani and Goma,), the promiscuity and the smallness of the houses tilt the balance for the charcoal of wood (makala); the city of Butembo remains one of the rare large towns for which firewood supplants charcoal in kitchens.
Butembo is a city in the province of North Kivu, in the east of the Democratic Republic of the Congo, whose number of inhabitants is currently close to one million, or about 20 times less than Kinshasa, 5 to 4 times less than Lumbumbashi, 2 to 3 times less than Goma and Kisangani. 
The cost and the equipment in electricity and gas- based cookers only allow a tiny fringe of the population to afford this luxury in Butembo, as in the entire Congo. In Butembo, the speed and cost of a cubic meter of wood compared to a bag of charcoal tip the scales for firewood.
To read the full story in French, click here.