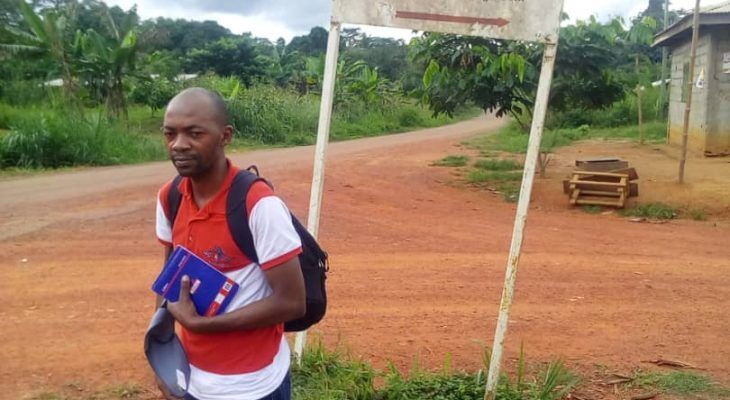 Agribusiness focused on hevea (rubber) cultivation has been under way for years, benefitting from protection and deafening silence from the presidential palace. This activity has cost thousands of hectares of forest and endangered the Dja wildlife reserve, an area listed as a UNESCO World Heritage Site.
Ndibessong, Eyeguele, and Zoumeyo are three neighboring villages, three communities among the thirty most affected by the cultivation of rubber, which has become the newest weapon of mass destruction of the forest in the region of Sud Cameroon. This weapon has been drawn since 2011, by the multinational company Sud Cameroun Hévéa, better known by the abbreviation "SudCam."
The full article can be found in French on Panorama Papers.