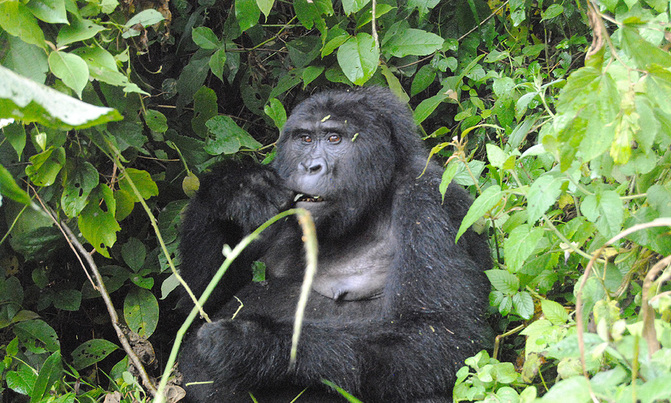 In the shadows of giant trees, deep within the Bwindi Impenetrable Forest, nature is at its rawest. The maze of green trees, dark and humid undergrowth shrouded in a smoky haze, makes its name 'impenetrable forest' very apt.
This is where Jackson Kyomukama, 46, spent the first 17 years of his life. An indigenous Batwa pygmy forest dweller, he lived in caves and tree branches, just like his ancestors.
"We derived our livelihood from the forest," recounts Kyomukama, whose ancestors were part of the ecosystem for Bwindi Impenetrable, Echuya, and Mgahinga rainforests in southwestern Uganda.
Also known as the Twa or the Pygmies, Batwa is one of the oldest surviving tribes in central Africa, living mostly within or close to the Congo Basin rainforest, the second-largest tropical rainforest in the world. They are part of about 60 million people living within this tropical rainforest that occupies about 200 million hectares of land.
But for the Batwa that lived in Bwindi Impenetrable, Echuya, and Mgahinga rainforests, their nomadic-like lifestyle — moving from place to place in search of forest resources, hunting wild animals and collecting honey — was cut short in 1991. The government of Uganda evicted them from these rainforests to pave the way to create conservation areas for the endangered Mountain Gorillas.
"Our lives were divorced from the forests by gorillas; we are struggling to live," narrates Kyomukama, a father of 10, and chairperson of Karehe Batwa group in Buhoma, Bwindi.
Only some 1,063 Mountain Gorillas remaining on Earth (2018 mountain gorillas survey) live in three countries: Uganda, Rwanda, and the Democratic Republic of Congo. Half of these live within Bwindi Impenetrable Rainforest.
A UNESCO world heritage site, the forest was gazetted as a game sanctuary in 1932 purposely to conserve the Mountain Gorillas. The Ugandan government later upgraded it to national park status in 1991. It is home to over 160 species of trees, 100 species of ferns, 120 mammals, and some 350 bird species.
Jonathan Baranga, a professor of zoology and wildlife, also former director of Uganda National Parks (now Uganda Wildlife Authority), is one of the officials who campaigned for raising the conservation status of Bwindi.
He recounts that before the elevation, "people were busy mining gold and wolfram within the area and cutting down trees for timber, which was damaging the habitats of gorillas."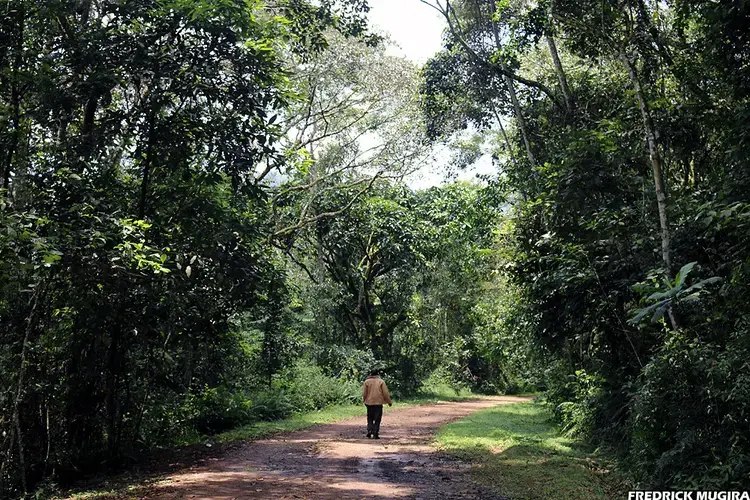 Fortress conservation
The approach used to conserve Bwindi Impenetrable Forest and several other forests worldwide has been described by researchers and advocates of indigenous people as "fortress conservation" and criticized for its adverse effects on the indigenous people.
The fortress conservation model involves creating protected areas to enable ecosystems to flourish in isolation from human disturbance.
Conserving Bwindi Impenetrable Forest for gorillas meant human activities in the forest had to be minimized; the reason why the status of the forest changed from multiple use of the resource to nature conservation.
And in nature conservation, argues Jeconeous Musingwire, an environmental scientist and manager for the national environment watchdog, NEMA in southwestern Uganda, "there is no human activity."
"Whenever there is an icon of biodiversity, which needs to be conserved, then it means human activities are minimized," he says.
Gorillas needed a quiet environment to flourish and reproduce. Regular contact with humans puts them at a significant risk because of their genetic similarity with humans, making them susceptible to diseases that affect humans.
"Humans share with gorillas over 98 percent genetic materials and can easily make each other sick," reveals Gladys Kalema-Zikusoka, a wildlife veterinarian and founder of Conservation Through Public Health.
The eviction from their ancestral lands has caused suffering in all measures — not to put it too expansive — to all 6,200 Batwa (2014 Uganda Population and Housing Census) in Uganda who now live on donated land in the margins of their ancestral forests, surviving on the charity of sympathizers.
For most of them, hopelessness defines their lives.
"Removing indigenous people from their land is unfortunately a consequence of so-called fortress conservation whose time is long past," argues Nicole Wendee, founder and director for Redemption Song Foundation, an organisation that supports Batwa in Bwindi.
"They (Batwa) can't go in and gather materials to make baskets. They can't get food like honey and medicinal plants," she laments.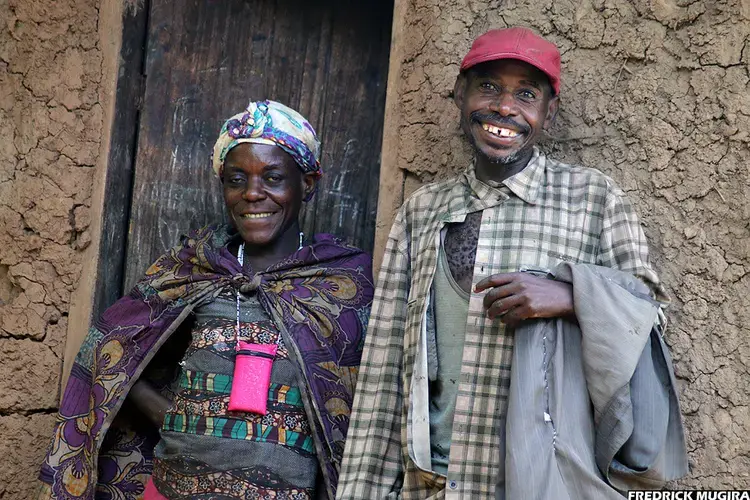 Conservation triumphs
After almost 30 years of fortress conservation, more plants, mammals and birds are returning to Bwindi Impenetrable Forest. And the Mountain Gorillas are no longer critically endangered.
In 2018, the then critically endangered Mountain Gorillas were down-listed on the IUCN Red List to endangered species after their population increased from 680 in 2008 to 1,004 in 2018. And more are being born.
"Ten gorilla babies were born during the COVID-19 lockdown (March to June 2020)," says Bashir Hangi, the communications manager for Uganda Wildlife Authority (UWA), who adds that "protection of gorillas is a matter of imperative."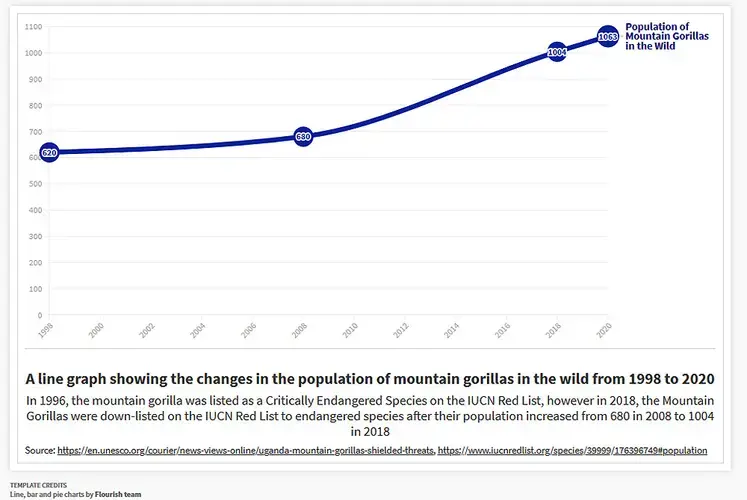 Haven't the Mountain Gorillas made Bwindi Impenetrable Forest, which in turn made them at the expense of the indigenous Batwa? Did the Gorillas steal the guardianship of Bwindi from the Batwa? And have they maintained it?
Stuart Maniraguha, the director for plantations development at National Forestry Authority (NFA), knows the answers.
He says the approach taken by the government of Uganda facilitated the creation of an environment for the gorillas to flourish, to reproduce, and contribute to the restoration of Bwindi.
"Conserving gorillas in a way contributes to conservation of the forest," says Maniraguha, elaborating that "when trees are missing, the gorillas will not be there because you have deprived them of their home (…) their food sources (…) and their privacy, and therefore they will not mate and their reproduction will go down."
He further relates that "there are some tree species whose seeds may not germinate unless they have gone through the alimentary canal of animals [gorillas in this case]."
But Maniraguha acknowledges the fact that apart from the gorillas, several other factors have helped to preserve Bwindi Impenetrable Forest and mitigate the impacts of forest loss. These include afforestation in neighboring communities, benefits sharing and stakeholder engagement.
In Uganda, like in many tropical countries, rainforests are subject to increased changes. Increased population, industrialization, road construction, urbanization, commercial agriculture, and changing climate are shrinking the once-blooming forests.
For example, in the Hoima district, a sugar factory has been blamed for deforesting part of the Bugoma Central Forest Reserve to grow sugarcane to produce sugar.
However, Bwindi Impenetrable Forest and some other protected forests have continued to bloom amid such threats, according to Maniraguha.
He states that in 1990, Uganda had a 24% forest cover, with protected forests accounting for 30% and the remaining 70% outside protected areas. And by 2015, Uganda's forest cover had shrunk to 9%.
But, "of the 9%, [in 2015] the area where we had 70% [in 1991] had lost up to 35% [in 2015]. Where we had 30% in the protected areas [in 1991] now the forest cover goes to 65% [in 2015]," explains Maniraguha.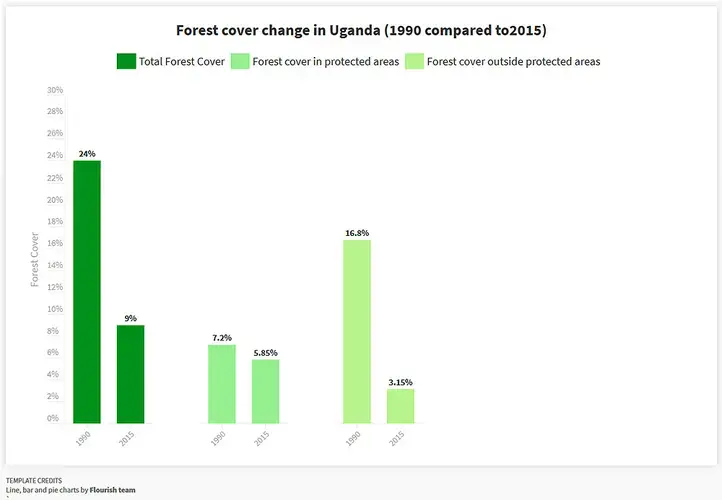 Some researchers keen on rainforests and indigenous people believe that Bwindi Impenetrable National Park's value is the presence of the Mountain Gorillas in particular and its biodiversity in general. And this has contributed to the maintenance and the care conservationists bestow to the park, according to Eliode Bakole, a Batwa and rainforests researcher and DR Congo country programme manager for IDEAS For Us (IDEAS).
"Gorillas were not evicted from the park, but the Batwa were," he says.
And emphasizes that this shows the "importance accorded to the animals (gorillas), which has been positive on the one hand for forest conservation and for generating revenues, but on the other hand, it has impacted on the Batwa."
What if the forest's status wasn't upgraded?
Prof. Jonathan Baranga, the architect of the move to upgrade Bwindi Impenetrable Forest to national park status, shudders thinking about what would have happened if the forest had not been upgraded.
"I know very many government officials and businessmen were not only selectively cutting Mahogany (trees) from Bwindi and other areas, but there was a lot of encroachment. There was a lot of gold mining," he says.
This is corroborated by a study that looked at regeneration in Bwindi Impenetrable National Park and found that before 1991, many large trees were cut for timber by pit-sawyers.
One of the people who have lived close to the Bwindi Impenetrable Forest for over 80 years is Eliphaz Ahimbisibwe, who is 85 and lives in Buhoma, Bwindi.
He says as part of the programme for upgrading the status of the forest, neighboring communities were in the 1990s taught to plant their trees, and now they do not need to cross into the woods for firewood and timber.
Without this option, Ahimbisibwe believes, "the forest would be no more because people would have cut it down and the gorillas would not be there because people had by the 1960s started hunting them for various products."
But Amos Ngambeki, a father of four and a Mutwa of Buhoma in Bwindi, disagrees. He insists that amid increased intrusion of the outside world into indigenous people's communities and lives, Batwa people would still be guardians of Bwindi.
According to Ngambeki, with their "rich indigenous knowledge of conserving forests," coupled with "government empowerment," the Batwa would have been able to preserve Bwindi Impenetrable Forest up to now and in the years to come.
The weight of the knowledge indigenous people possess is enough to maintain the ecosystems more naturally and sustainably, according to Bakole, who underlines that the Batwa have experience in park management in their traditional ways.
"For instance, during my pilot study conducted in Nkuringo in Bwindi, a Mutwa man declared that they are not allowed to hunt or trap pregnant animals and/or babies. Whenever they fall into our traps, we have to release them."
According to Bakole, this idea is backed up by another Mutwa he interviewed in the Mikeno sector in DR Congo as he collected data for his Masters dissertation on Batwa.
Bakole cites what he was told, that according to "our culture, we cannot kill a gorilla because it resembles a human being, it resembles us". Basing on this statement and several others he gathered in the field, Bakole concludes that "the presence of Batwa in conservation matters because they understand well the dos and don'ts in biodiversity conservation."
According to studies by the World Resources Institute, deforestation levels are "2.8 times lower in tenure-secure" indigenous people's communities.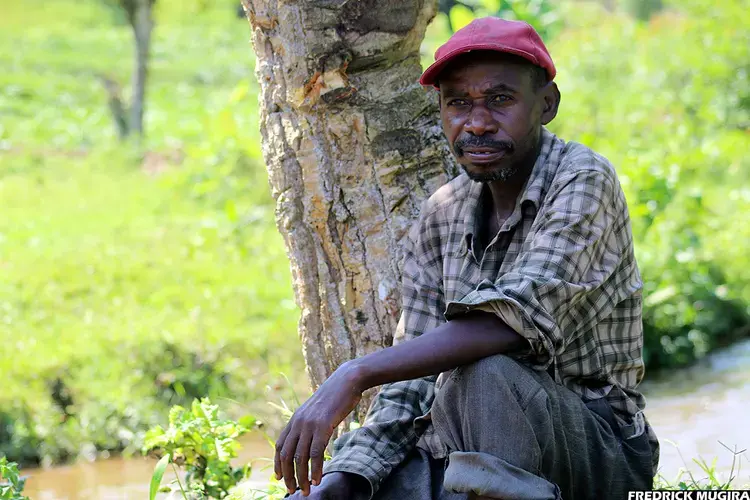 Dispossessed and damned lives
Although there may be increasing numbers of mammals, birds and tree species in Bwindi Impenetrable Forest — as indeed there are several — the Batwa people, who were once part of this ecosystem, haven't recovered from the effects of loss of their lands. They are concerned they still own no land, are slowly losing their culture and knowledge systems, and are living in abject poverty.
"We have no proof that the land we live on now is ours. We can be evicted again any time," says Gad Shemanjeeri, a Mutwa pygmy and executive director of Batwa Development Organisation in Echuya, Rubanda district.
And for Jackeline Musiime, a Mutwa and mother of four, all she wants is unrestricted access to the forest to pick medicinal herbs for her children. "We have no money to take them to hospital," she says.
Several Batwa in Uganda are losing the value of being called guardians of the rainforests. And it is easy to understand why: modern society is imposing on them a lot of hardships.
Take, for instance, Bakole's latest research conducted on Batwa of the Democratic Republic of Congo. One of the questions in his study wanted to determine whether the current socio-economic conditions can pull Batwa to support the conservation efforts.
"Out of 87 Batwa interviewed, over 60 showed that they would never support conservation efforts because they are abandoned, marginalized, and sometimes arrested by rangers," says Bakole.
He further quotes one of the interviewees, as saying: "We are poor, we keep on begging and picking leftovers in other communities' gardens. How, then, will I conserve the biodiversity?"
The results of this study are still being analyzed.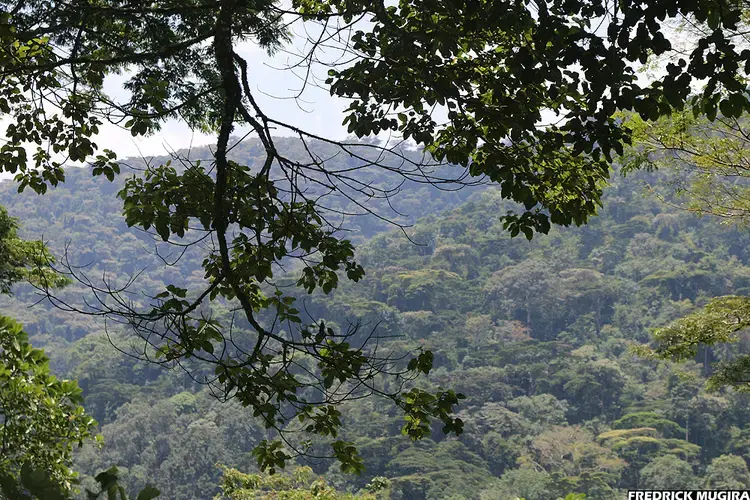 Building effective partnerships
It is evident that the impoverished Batwa people in Uganda may turn into poachers of the resources they once protected — unless issues such as lack of land, the repression over them, and the lack of involvement in the conservation efforts are fixed.
They are incapable of defending the forests, which were once their home and source of livelihood, against illegal encroachments and damaging exploitation.
Although they know they cannot be allowed back into the rainforests, the Batwa people demand "resettlement; benefits from the presence of gorillas and the park and active involvement" to facilitate conservation of Bwindi Impenetrable Forest.
This can then be coupled with tapping and preserving their traditional ecological knowledge and marrying it with the modern experience for the management of rainforests.
Reporting for this article was funded by Pulitzer Center's Rainforest Journalism Fund.