Ze Jean Louis Parfait, Cameroon National Director, TRIDOM II Project, explains the commitment of Cameroon, Congo-Brazzaville, and Gabon to improve biodiversity conservation statutes, resilience and management.*
---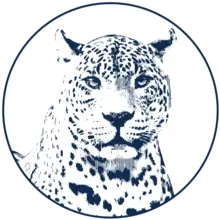 As a nonprofit journalism organization, we depend on your support to fund journalism covering underreported issues around the world. Donate any amount today to become a Pulitzer Center Champion and receive exclusive benefits!
---
What is TRIDOM? Where is it located?
TRIDOM stands for Tri-national Dja-Odzala-Minkebe, which are three protected areas in Central Africa. These are the Dja Wildlife Reserve in Cameroon, Odzala National Park in Congo-Brazzaville, and Minkebe National Park in Gabon. TRIDOM also includes Boumba-Bek National Park, Nki National Park, Ngoyla Wildlife Reserve, and Mengame Gorilla Sanctuary in Cameron and the buffer zones between Dja, Odzala and Minkebe.
The landscape covers about 17 million hectares, rich in biodiversity with about 25,000 elephants, 40,000 gorillas, etc. TRIDOM was borne out of the agreement between the leaders of Cameroon, Congo-Brazzaville and Gabon to ensure the sustainable and concerted management of the border areas between their three countries. 
How has the project fared since going operational in 2005?
TRIDOM already had the first phase from 2010-2015, followed by the second phase, which, in principle, ought to last from 2018-2023. Its implementation was however ruptured in 2019—barely a year after takeoff—following a petition by an international Non-governmental Organisation, Survival International. The petition claimed indigenous people were being maltreated by conservation workers paid by the World Wide Fund for Nature, WWF.
The allegations were investigated by the project supervisor, the United Nations Development Programme, UNDP and we are still awaiting the results. In the meantime, we are getting set, hoping that activities will soon resume.
What does TRIDOM seek to achieve?
The project has the challenge to strengthen the conservation of species, threatened worldwide, by improving biodiversity statutes, resilience, and management. With focus on Cameroon border areas. Understandably, other outcomes are still being awaited like developing a political framework on protected areas and combating illegal wildlife hunting.
*This report was realised with the support of Pulitzer Centre and the Congo Basin Rainforest Journalism Fund.