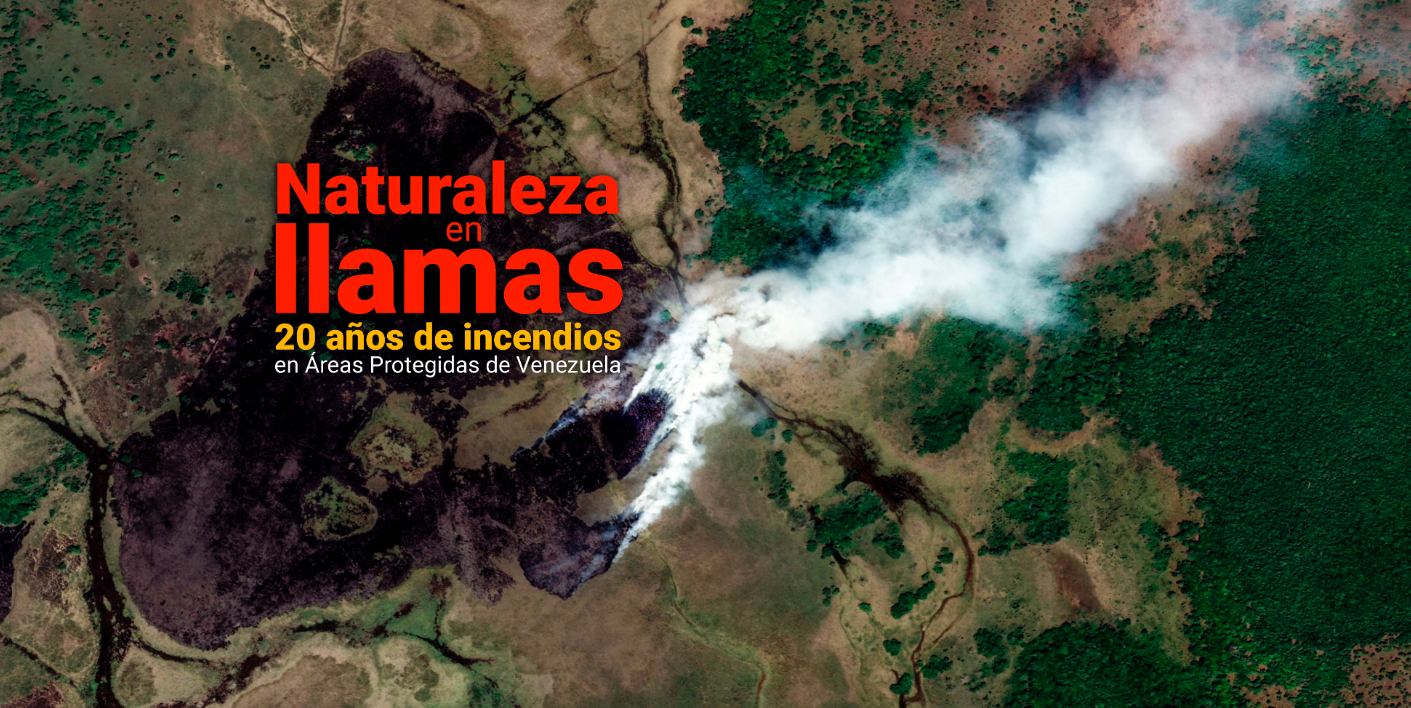 In 2020, Venezuela was the country in the Amazon region with the most forest fires per square kilometer. It experienced almost twice as many as Brazil. The country's designated protected areas, natural spaces preserved for their biodiversity, suffered their worst year of fires on record. Nearly 99% were due to man-made causes. In the last 20 years, fire outbreaks have increased in 63 of the country's 80 protected areas.
A Pulitzer Center-supported story published on the Venezuelan news site Prodavinci analyzed 20 years of satellite data to investigate the causes of this phenomenon. To read the original story in full, published in Spanish, including extensive infographics, interactive maps, and data visualizations, visit the Prodavinci website.
To read this preview in Spanish on the Rainforest Journalism Fund website, click here. Our website is available in English, Spanish, bahasa Indonesia, French, and Portuguese.