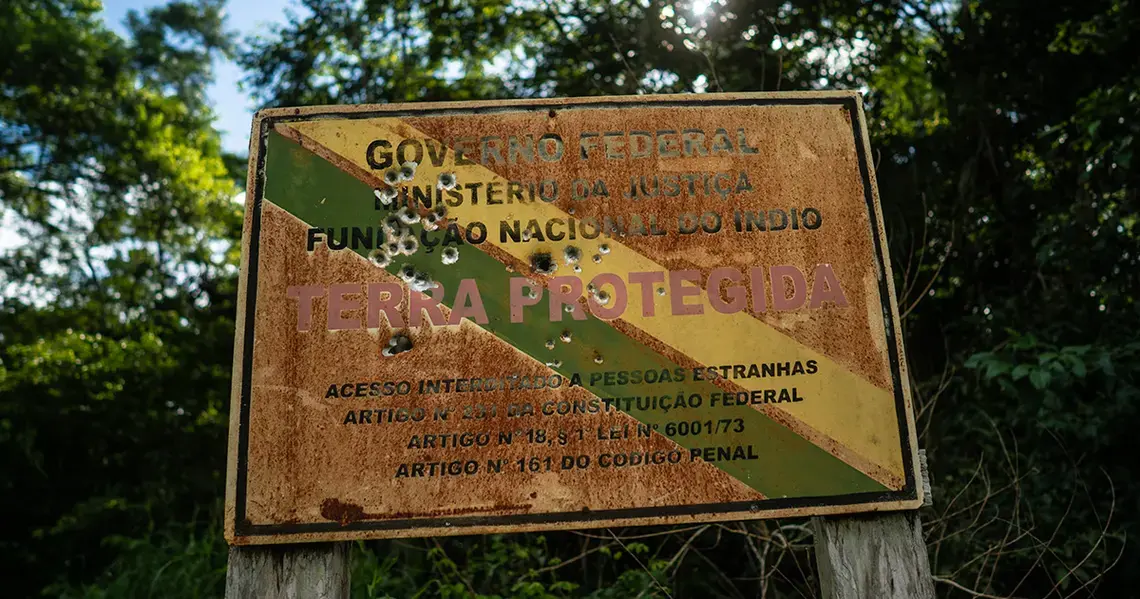 A group of men walk a path which has been cut  through the Uru-Eu-Wau-Wau indigenous territory in the west of Rondonia state, Brazil. Among the trees is a metal sign put up by Funai, Brazil's indigenous agency, warning that this a protected area. The sign is plastered with bullet holes.  As the new government of Jair Bolsonaro signals a weakening of protection, the invasion of illegal loggers, miners and landgrabbers is gathering pace....
This article was published in the Portuguese language publication Piauí. Read the story in Portuguese here.
Support for this reporting was made possible by the Rainforest Journalism Fund, in association with the Pulitzer Center.