The rice fields that were planted by the army in South Konawe since 2017 are now abandoned.
Most of the paddy fields in South Konawe, Southeast Sulawesi, are only covered with bushes. Tens of hectares of land that had been created with a budget of billions of rupiah were again overgrown with bushes due to difficulties in irrigation and the program not continuing.
Walking briskly, the chairman of Mekohia Farmers Group, Tahunan (40) entered his and his family's rice field area in Lalonggombu Village, Lainea, South Konawe. His steps stopped at a small hut located in the middle of the land. The building was dilapidated, with a partly missing thatched roof. Dusty pots and cooking utensils filled with cobwebs indicated that they were rarely used anymore.
Around the garden house, the Tahunan family's 1.5-hectare land is filled with weeds and bushes. Some tall trees grow there. In fact, some of the land owned by other residents has already begun to be planted with palm trees. The trace of the rice fields printed in 2017 is almost invisible.
According to Tahunan, land on the outskirts of Lalonggombu Village is mostly dry and therefore is utilized for rain-fed agriculture. Their parents once planted rice and corn on the land. The yield of rice and corn became a treat among their daily staple food consumption of sago.
---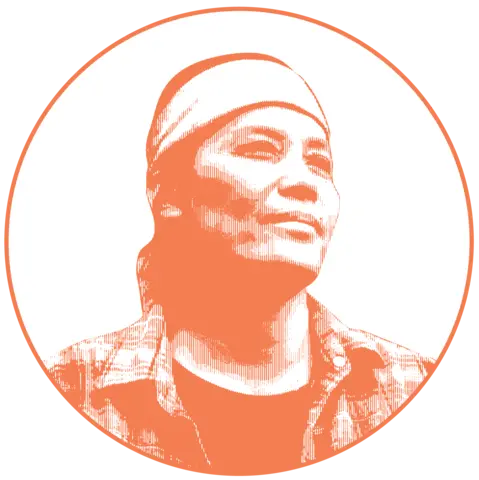 As a nonprofit journalism organization, we depend on your support to fund journalism covering underreported issues around the world. Donate any amount today to become a Pulitzer Center Champion and receive exclusive benefits!
---
Around 2010, most of the land began to be planted with timber trees. Residents moved to other locations with closer water sources. Some residents still persisted in utilizing the land to plant corn that did not require much water.
Until 2017, the government came forward to offer a paddy field printing project. In addition to this, residents were promised to be given irrigation channels. Soon after, the military arrived with heavy equipment. The land was divided into plots resembling a typical paddy field.
"However, water remains scarce because irrigation has not been provided. We were promised water irrigation, but thankfully until now it has not been implemented," he said with a bitter laugh.
According to Tahunan, after printing the fields, he has tried to plant rice six times but failed repeatedly. "My older sister also tried to plant rice here, but she failed too. The problem is that the water is scarce," he said.
Not only the land cannot be used, but most of the areas of the print paddy field project also cannot be planted with rice. "Out of the 70 hectares that have been opened, only 1.5 hectares are still planted with rice, with 20 hectares planted with corn, and 6 hectares even becoming a palm oil plantation. The rest returned to the forest," he said.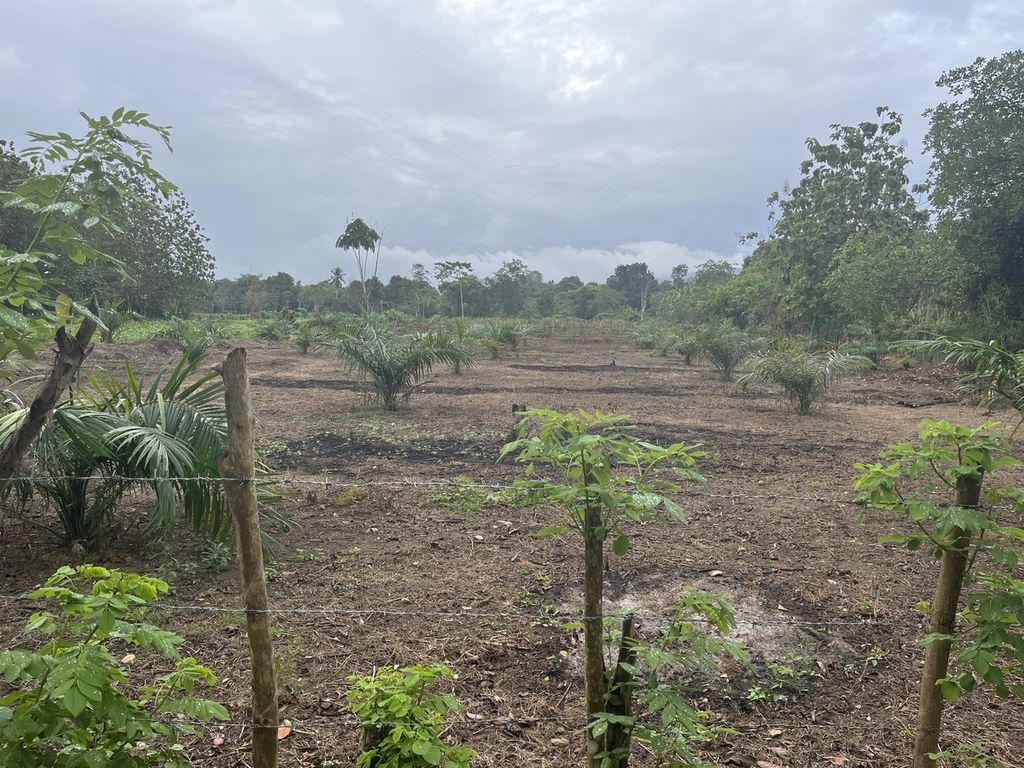 Water problem
Head of Lalonggombu Village, Umar Maliq, stated that irrigation has been a problem for the agricultural areas in this region. In the rice field printing program, the government promised to provide irrigation to assist farmers in planting.
"Here, after printing, it's left behind. That's why many farmers switch to corn because it doesn't require a lot of water. If it has to be watered using a drilled well, it requires expensive costs," he explained.
Similar conditions are also occurring in Lambakara Village, Laeya District, South Konawe. Land that has been cleared and turned into rice fields has reverted back to forest and shrubs. Difficulty with irrigation and unsuitable soil conditions have resulted in residents being reluctant to plant rice again as they often suffer losses.
Ashar (45), the head of the Dawi-Dawi Farmers Group in Lambakara Village, said that the process of printing paddy fields in his area was done suddenly. He had never even signed an agreement for the printing of paddy fields in mid-2017. Suddenly, soldiers arrived with heavy equipment.
Until now, he also does not know exactly how much land has been printed into rice fields. "They said it's 50 hectares, including some of the group members'. But, only a few hectares are left growing rice. The main problem is water and soil conditions," said Ashar.
Some farmers try to make boreholes to irrigate their fields. However, the cost is high and not all farmers are able to afford it. Not to mention the cost of plowing and planting, seeds, fertilizers, and harvesting. A minimum of IDR 5 million to IDR 7 million is required for 1 hectare of land.
The head of Lambakara Village, Abdul Haris Tamburaka, revealed that the total area of rice fields in his village was around 120 hectares. Of those, 50 hectares were obtained by converting land into rice paddies in mid-2017.
The land he owns also encompasses the location of a rice field printing production. Its area covers three hectares. Unlike other farmers, he is still trying to grow rice in the printed rice fields. "But, I start by reworking the soil because the condition of the printed rice field results is not so good. So, I rent heavy equipment to re-level it," he said.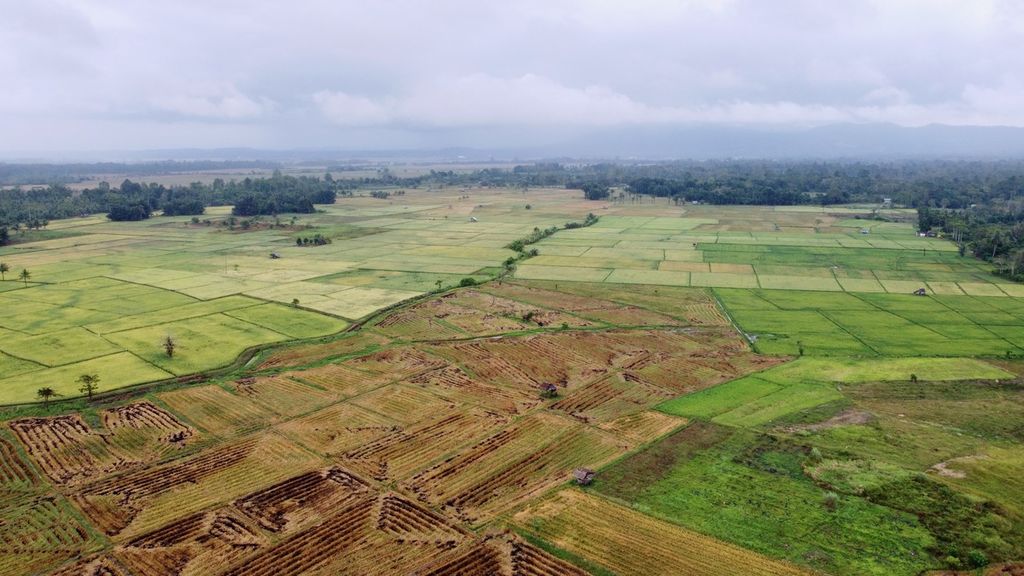 Not only that, he also created his own drilling wells. The cost amounted to IDR 5 million for four drilling spots. This is because if he used a pump to irrigate the rice fields, the cost would be much higher. The fuel requirement could reach up to IDR 150,000 per day. With a planting period of three months, the fuel requirement could be very high.
The South Konawe region is one of the areas that has been envisioned to become a rice barn in Southeast Sulawesi. The area's rice fields cover 22,700 hectares, making it the second largest rice-producing district after Konawe, which covers 45,800 hectares.
Efforts to boost rice production in this area continue despite the previous failure of the paddy printing program. This situation is similar to various programs to expand rice fields in various regions of Indonesia, which have also failed.
The head of the Agricultural Infrastructure and Facilities Division of the Agricultural and Livestock Department in Southeast Sulawesi, Endah Susilowati, confirmed on October 20, 2023, that the paddy fields in the Konawe Selatan region is a part of a national project, funded by the Ministry of Agriculture in 2017 and 2019. The total area of paddy fields in Sultra during those years reached 3,269 hectares, spread across the districts of Konawe, Muna, and Konawe Selatan.
"All the rice fields are printed at that location," said Endah.
Evaluation of paddy field print
Endah stated that some of the rice paddy printing locations are no longer productive. One of them is in the village of Lambakara, South Konawe. Out of a total of 80 hectares of rice paddy printing land, only 15 hectares are cultivated. Meanwhile, the remaining 65 hectares are completely unused. The same conditions apply to some other locations.
According to Endah, this is happening because the locations of the rice paddies are lacking water. Additionally, some farmers have switched professions to become laborers in the nickel mines that are abundant in the Sultra region. "The main problems are farmers switching professions, the difficulty of accessing water, and inadequate infrastructure. We are working together to address these issues," she added.
Endah hopes that the local district government can help with the facilities and infrastructure and allocate funds in the paddy field area so that the land can become productive again. Currently, the Ministry of Agriculture is re-surveying unused paddy field locations.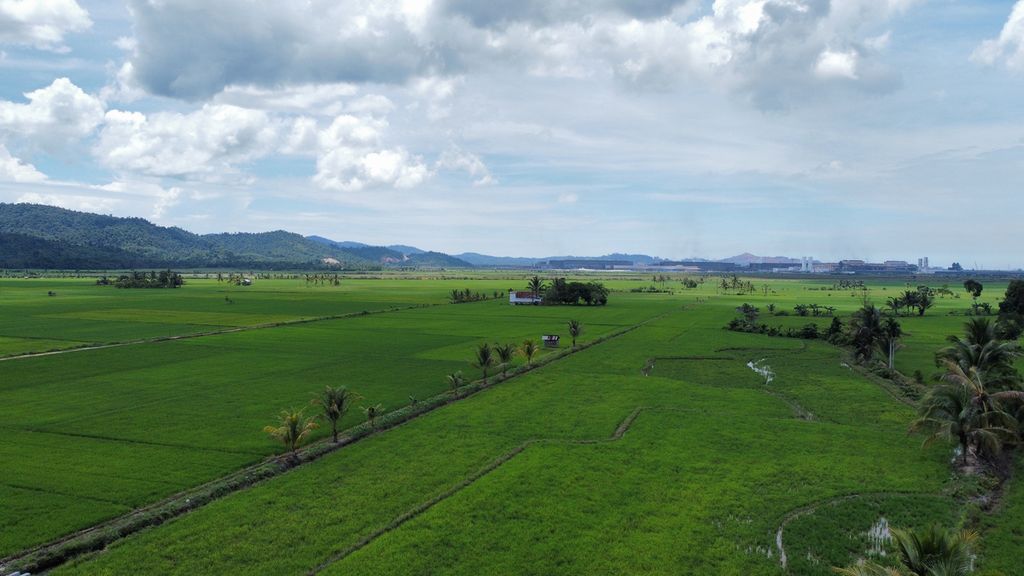 According to Suryo, creating rice fields through land printing is not only difficult but also expensive. In fact, even if it is done on good mineral land, it cannot be immediately done. It takes at least five years for the soil to stabilize. If the program is not sustainable, it is very likely to fail.
"Moreover, if the soil is peat. Peat obviously cannot, thin peat can still be, but it requires more effort," he said.
Instead of continuing to focus solely on increasing rice paddies, Suryo recommends that the government should instead promote the production and consumption of local food according to the conditions of each region. For the South Konawe and Konawe regions, the local community has traditionally consumed sago.