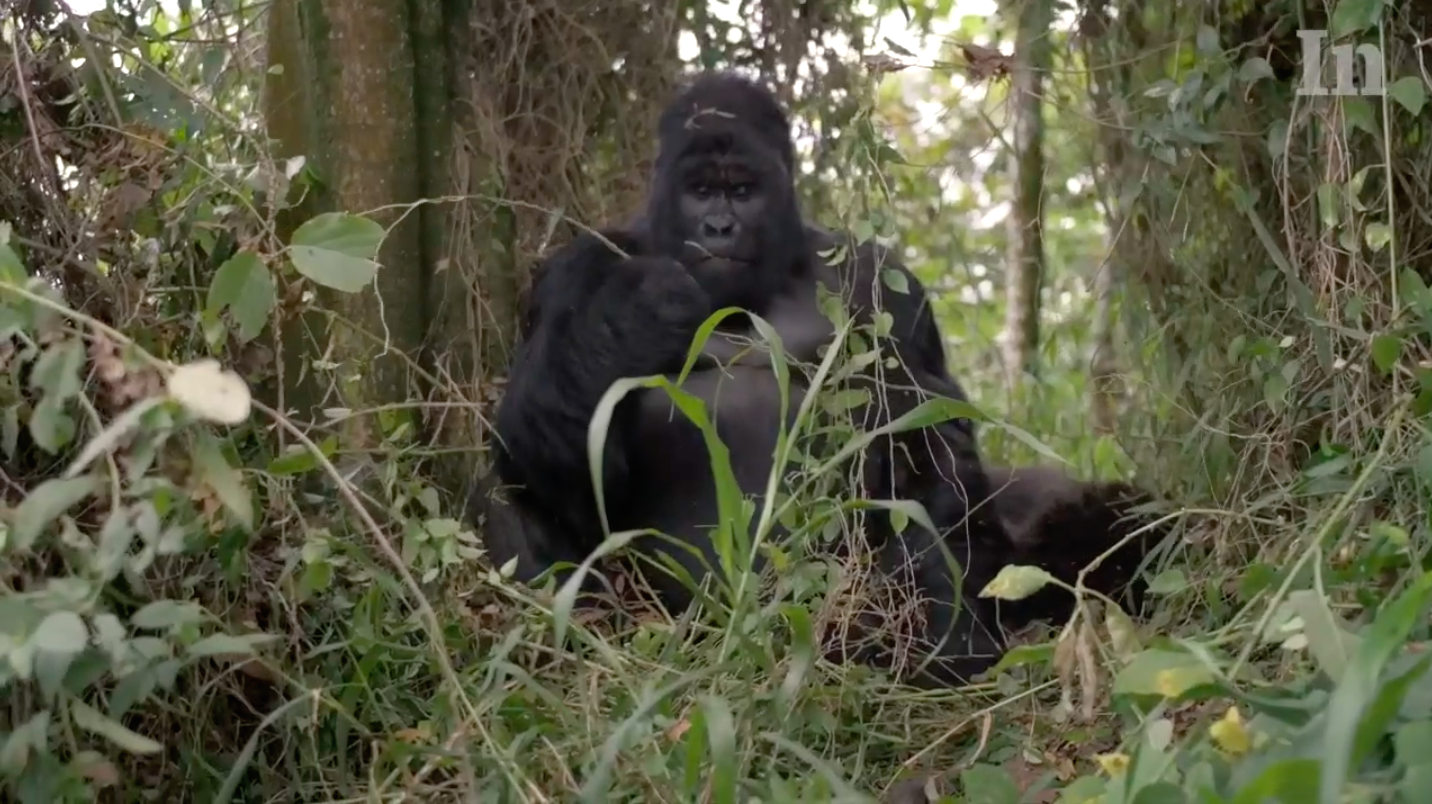 This story excerpt was translated from Italian. Read the original story and watch the documentary video in Italian on the Internazionale website. Our website is available in English, Spanish, bahasa Indonesia, French, and Portuguese.
---
"The destruction of the forest is caused by several factors. There are many people who exploit its resources to survive," André Baoma, a ranger in Virunga National Park, explains in the video. "Then there are the conflicts, which break out one after another. All these problems threaten the gorillas' lives."
Virunga National Park, in the Democratic Republic of Congo, is located in one of the regions of the world most affected by deforestation. Here, rangers risk their lives every day to protect forests and endangered species, such as mountain gorillas. In addition to defending natural habitats, the National Park has been working to combat the Ebola epidemic, which has particularly affected the region.
Forests, along with the oceans, absorb huge amounts of carbon dioxide. Protecting them is essential to protect the planet's biodiversity and combat global warming.
The Lungs of the Earth is a project that tells the stories of those who fight to defend the world's rainforests. It is curated by Jacopo Ottaviani and Isacco Chiaf and produced with the support of the Pulitzer Center. The first part of the project, published in Internazionale, dealt with the forests of Borneo.