Event
Identifying and Covering Under-Reported Environment Stories in the Congo Basin
Event Date:
July 31, 2020 | 9:00 AM WAT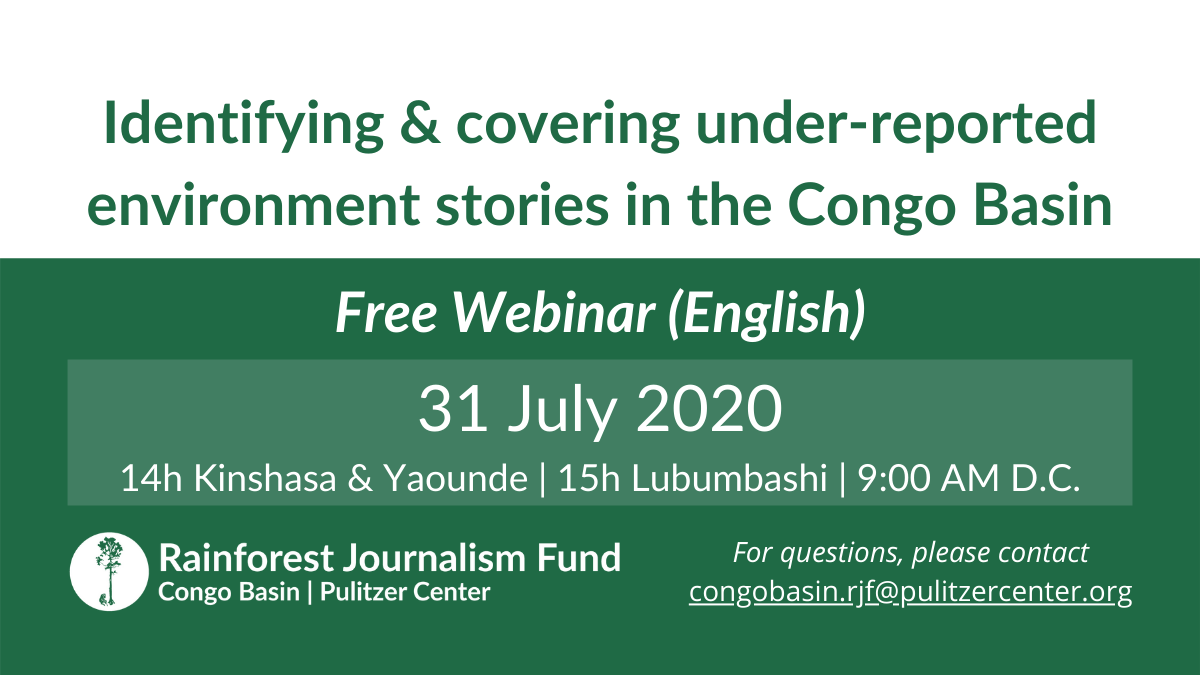 The Congo Basin Rainforest Journalism Fund and the Pulitzer Center are hosting a series of free webinars for journalists reporting in the greater Congo Basin. This webinar featured experienced journalists who shared insights on the state of environmental journalism in the Congo Basin and ideas for identifying stories about climate change, forests, and beyond that can move an audience.
This event was hosted in English and was open to all journalists, but it is specially designed for journalists with experience or interest in covering environmental issues in the Congo Basin region. Please contact [email protected] with any questions.
Presenters:
David AKANA (Communications and Marketing Manager, CORAF)
Ricci SHRYOCK (Independent Journalist & Photographer)
Dieudo Muamba MUBENGA (Journalist in sciences and environment , Be one Radio-TV)
Agenda:
Pour en savoir plus sur la version de ce webinaire en français, veuillez visiter cette page.