Event
Photo Exhibition: 'Passing for Protection'
Event Date:
February 10 - 19, 2023 | 5:00 PM +07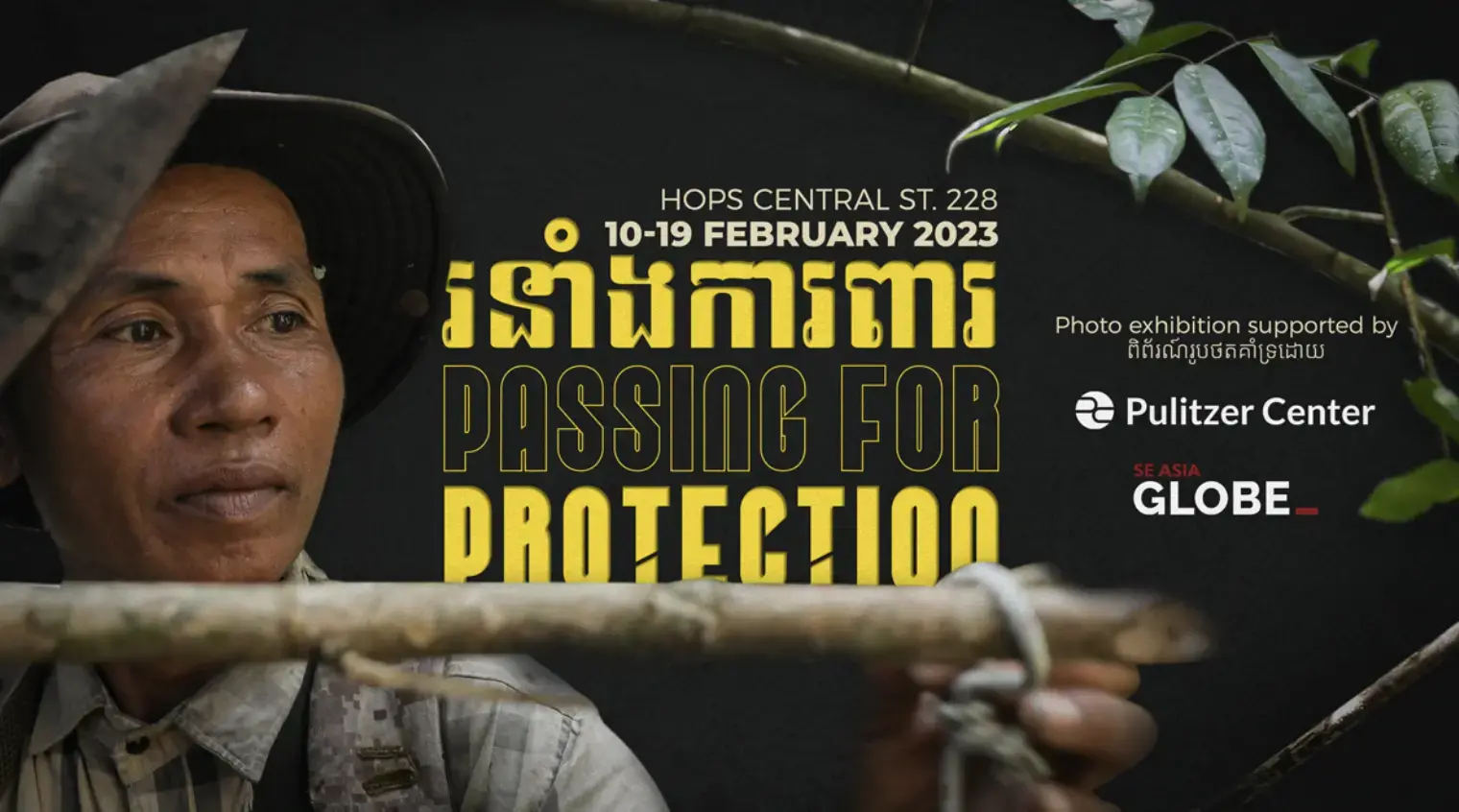 In partnership with the Pulitzer Center, Southeast Asia Globe  will host a photojournalism exhibition titled Passing for Protection. 
The exhibition will showcase photographs from Cambodia's remote forests and the lives of those living in the Kingdom's most controversial protected areas.
Divided into five themes — Landscapes, Threats, Protectors, Protected and On the Horizon — Passing for Protection takes viewers to see the country's most unique wildlife and biodiversity. = This in-depth photojournalism collection is part of Globe's environmental coverage which is supported by both Pulitzer Center rainforest initiatives, the Rainforest Journalism Fund and the Rainforest Investigations Network. 
The exhibition will feature works of Anton L Delgado, a multimedia journalist for the Globe, and a Pulitzer Center RJF Grantee and RIN Fellow. The works of RJF Grantees Mark Cheong and Andy Ball will also be featured. 
Read in Khmer on Southeast Asia Globe. 
Events of Passing for Protection
The exhibition is open to the public and free of charge.
Location:

𝗛𝗼𝗽𝘀 𝗖𝗿𝗮𝗳𝘁 𝗕𝗲𝗲𝗿 𝗚𝗮𝗿𝗱𝗲𝗻 & 𝗥𝗲𝘀𝘁𝗮𝘂𝗿𝗮𝗻𝘁, 𝗦𝘁. 𝟮𝟮𝟴, 𝗣𝗵𝗻𝗼𝗺 𝗣𝗲𝗻𝗵, 𝗖𝗮𝗺𝗯𝗼𝗱𝗶𝗮

Date:

February 10 - 19, 2023

 

Time:

5 PM - 10 PM ICT
A special Opening Night program, starting at 6:30 p.m. on Friday, February 10, will include complimentary refreshment and feature insights from Globe's new editor-in-chief as well as personal tours of the exhibits. 
On Sunday, February 12, Globe will host a student event from 3-6 p.m., providing the next generation of journalists a chance to meet with media professionals and learn about environmental reporting in Cambodia.