Event
Practical Session on How to Use Global Forest Watch and Forest Atlas Tools (Webinar - French)
Event Date:
November 6, 2020 | 2:00 PM WAT TO 4:00 PM WAT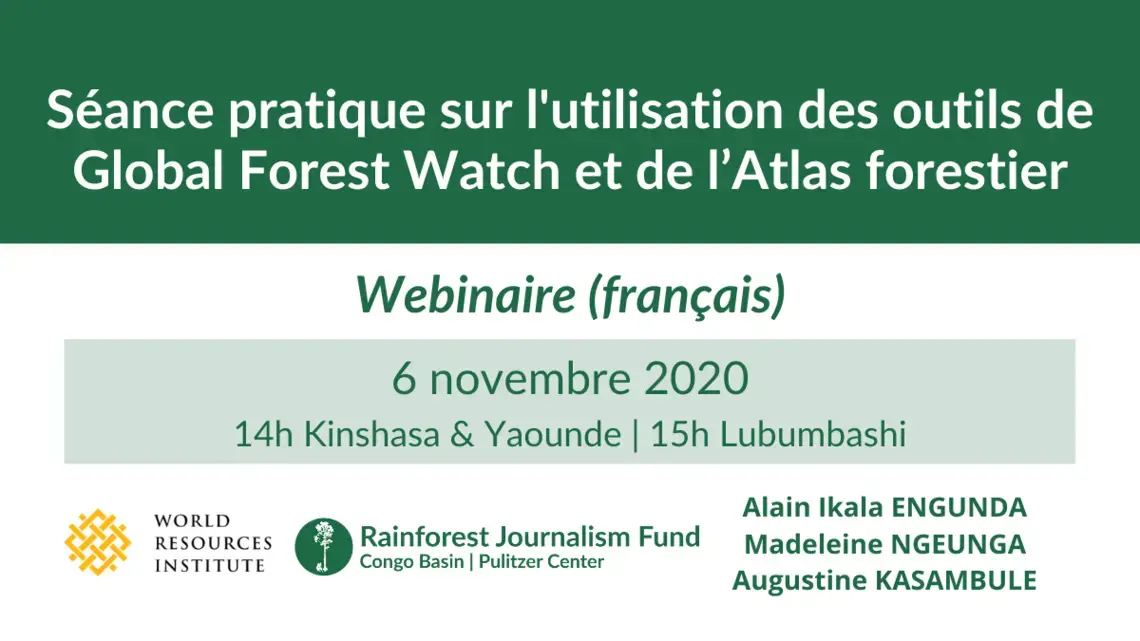 The Rainforest Journalism Fund, in collaboration with the World Resources Institute (WRI), is hosting a webinar about how to use WRI's Forest Atlas and Global Forest Watch (GFW) products. This is the third module in a series of webinars hosted by the Rainforest Journalism Fund. Participants will learn from a WRI expert the basics of how to use Forest Atlas, and how Global Forest Watch can be used in journalistic coverage of forest issues in the greater Congo Basin region.
The event is open to the public and will be held in French. It is especially designed for journalists with experience or interest in covering environmental issues in the Congo Basin. Please contact congobasin.rjf@pulitzercenter.org with any questions.