Project December 28, 2017
Panama at the Crossroads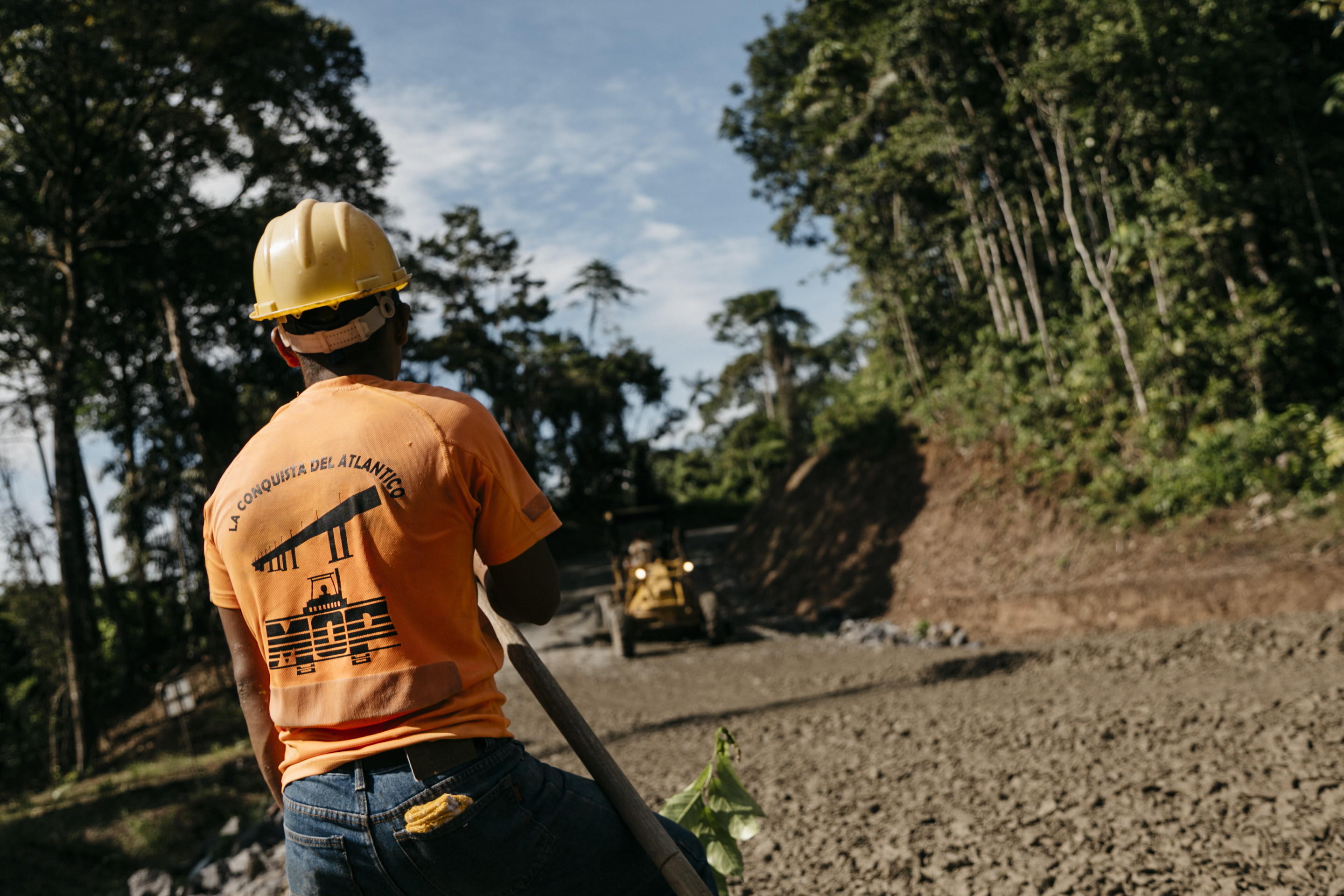 The Gnäbe and Buglé are two of seven indigenous groups in Panama that have for decades sought land-rights protections to more than 300,000 hectares of communal land located outside of government sanctioned comarcas, or reservations. These territories are untitled, rich with natural resources, and subject to predatory land and natural resource transactions.
Now a new road, the Atlantic Conquest, is being cut through Buglé communities that were never successfully annexed to the Ngäbe Buglé Comarca, and land claims are surfacing alongside it. They are regularly forced to defend what remains of their forest resources from invasions. Recently, in Panama's National Assembly, legislators and business lobbies began their assault on Law 22, which enables collective title of native lands.
Investigative journalist Sol Lauria and videographer Guido Bilbao tell the stories of indigenous rights in Panama as they relate to transparency in land and natural-resource transactions. They research Panama's land registration archives, and investigate transaction history and offshore companies behind fraudulent titles of indigenous territory. A data visualization and indigenous mapping team, applying open GIS data, satellite imagery, drones, and panoramic images to map and monitor land-use change, incorporates new technologies and data into an interactive online platform. 
×

PART OF: Panama at the Crossroads

May 9, 2019

×

PART OF: Panama at the Crossroads

April 22, 2019

×

PART OF: Panama at the Crossroads

April 22, 2019

×

PART OF: Panama at the Crossroads

April 13, 2019

×

PART OF: Panama at the Crossroads

April 13, 2019