The international trade in jaguar parts is a concern in several Latin American countries. In Colombia, the police have reported an increase in wildlife trafficking, and it is common to find jaguar claws, skins and fangs for sale in certain parts of the country, as happened recently in Putumayo. One of the biologists who has been monitoring this problem recorded 92 jaguars hunted between 2019 and 2021.
In mid-January, on a trail in Putumayo, two men went out to look for wood and came across two jaguar cubs. They decided to take them with them, but on the way back to town the mother attacked them. She wounded one of the men in the left hand and left the other with a huge snake-shaped scar on the side of his skull. In response, the community hunted the feline.
The event would be of little interest—every week in Latin America there are examples of retaliation hunts against jaguars, pumas, and other felines—were it not for the way the carcass was treated. Some people removed the fur from the mother cubs, cut off their front paws—which were then placed next to a motorcycle key—extracted some of their claws and fangs, and fried and devoured part of their meat.
Beyond the fact of eating it—the meat tastes like what lion cages smell like, a person who tasted it years ago told me—what is worrying is the possible use of the skin, claws, and fangs.
---
As a nonprofit journalism organization, we depend on your support to fund journalism covering underreported issues around the world. Donate any amount today to become a Pulitzer Center Champion and receive exclusive benefits!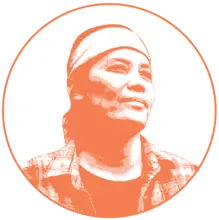 ---
For at least five years, Panthera, WWF, Wildlife Conservation Society (WCS), Conservation International, the International Union for Conservation of Nature (IUCN), and other non-governmental organizations have been sounding the alarm about the trafficking of jaguar parts to the Asian market. According to several studies in countries such as Bolivia, Brazil, and Suriname, citizens of Chinese origin illegally send fangs, claws, and a grayish paste made from the carcasses of jaguars ("Panthera onca"), the largest feline in the Americas, to Asia.
All these products are sold as replacements for the same parts or preparations of the increasingly rare tiger ("Panthera tigris"). The bones of the Asian feline, for example, are an important ingredient in traditional Chinese medicine and its fangs and claws are symbols of luxury and status in a subculture called wenwan. According to an investigation by undercover agents of the NGO Earth League International, criminal organizations involved in human trafficking, money laundering and other crimes are behind the trade in jaguar parts, which can be worth thousands of dollars in China.