The Bamileke are one of the few peoples in Cameroon who still preserve the cultural heritage of their ancestors. They belong to the large family of Grassfields located in the West Cameroon region. They are found in the areas of Bamboutos, Haut-Nkam, Hauts-Plateaux, Koung-Khi, Menoua, Mifi, and Ndé. They are a dynamic people, who flirt with all the so-called conventional religions but have remained attached to their ancestral traditions. Among these traditions, the exaltation of the sacred forests.
---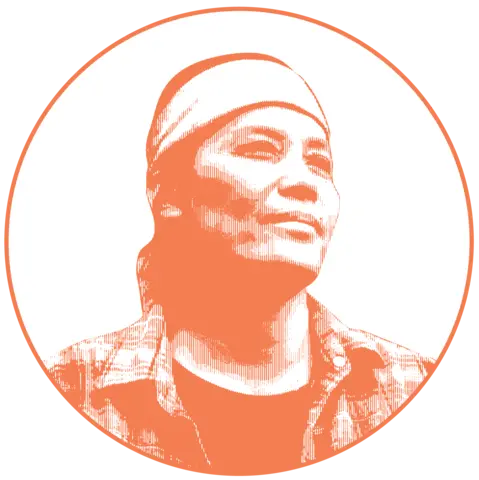 As a nonprofit journalism organization, we depend on your support to fund journalism covering underreported issues around the world. Donate any amount today to become a Pulitzer Center Champion and receive exclusive benefits!
---
The royal palaces of the Bamilekes are always associated with one or more wooded areas. This space generally shelters the institutions that are indispensable to the proper functioning of the kingdom. These are places where rituals are performed, places of initiation, and traditional places of worship. The sacred forests are forbidden from all access. They are reserved for initiates in the pure tradition of the Grassfields. The forest and wildlife resources found there are forbidden to be exploited, because according to the guardians of the tradition, the spirits must not be disturbed in any way.
The sacred forests are used, on the one hand, to bury the princes, i.e., the sons of kings, and on the other hand, to make contact with the gods. According to the explanations of a notable of the Bangou chiefdom, humans go to meet the ancestors through incantations skillfully orchestrated by experienced people. These ancestors are then charged with interceding with the gods so that a specific problem of the chiefdom in question can be adequately resolved.
It may be a question of procreation, development of the kingdom or the chieftaincy, or protection of the population from an endemic disease in gestation and detected by the fine sleuths of the tradition. From the things seen and heard in certain villages of the West Cameroon region, it appears that practices done in these forests are not told for fear of incurring the wrath of the ancestors.