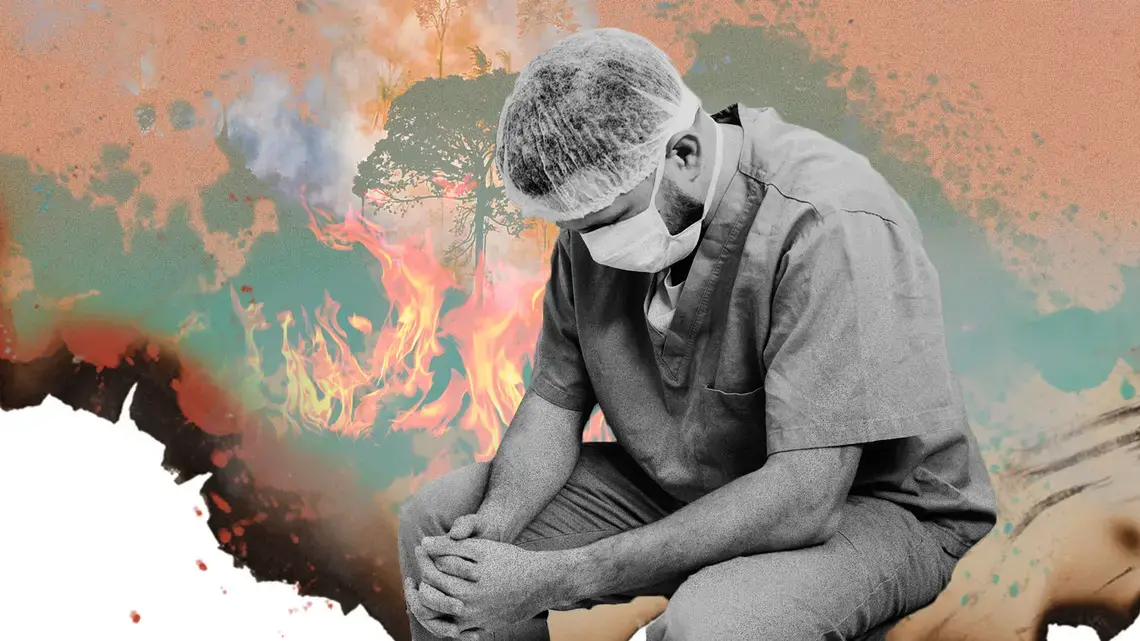 Rondônia is currently in a critical situation, with a collapse of its health system and the need to transfer patients to other regions of the country. But the health crisis in the state did not start now.
In July of last year, Ivaneide Surui received her diagnosis: she tested positive for COVID-19. Not feeling well and having a bad cough, the Porto Velho resident discovered the disease in a critical period — the beginning of the 2020 peak forest fires season in Rondônia. "It's more difficult because you already breathe badly because of the disease itself, and, as Porto Velho is a city that had a lot of fires, it makes breathing much worse, much more difficult," she said.
Read the full story in Portuguese on the Agência Pública website.