This story excerpt was translated from Portuguese. To read the original story in full, visit Folha de São Paulo. You may also view the original story on the Rainforest Journalism Fund website here. Our website is available in English, Spanish, bahasa Indonesia, French, and Portuguese.
---
Smoke covers Lábrea, in the south of Amazonas, just as intimidation does in villages and settlements.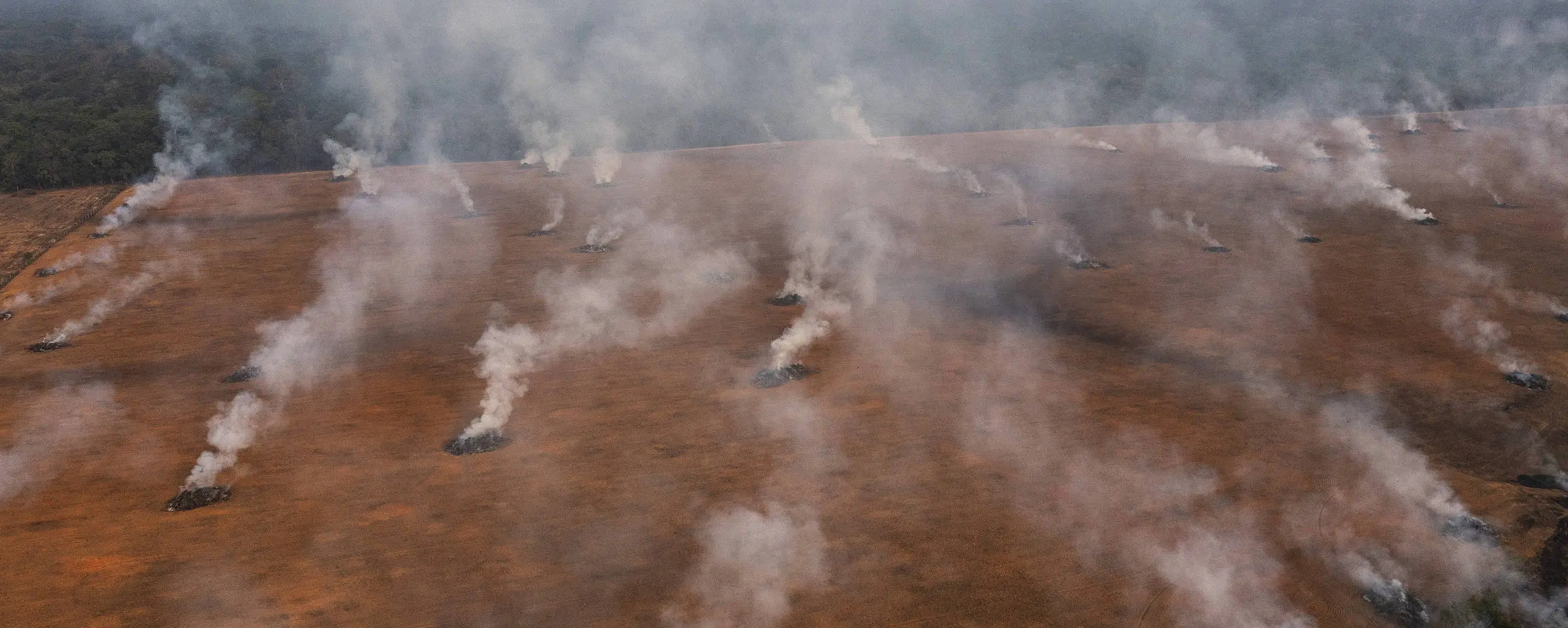 Lábrea, Amazonas, Brazil—The monochrome horizon, flooded with smoke wherever and however long you look, indicates unbearable days in Lábrea, in southern Amazonas. Fire licks indiscriminately deforested areas in the Amazon, in one of the most active arcs of devastation of the biome, in the final stretch of Jair Bolsonaro's (PL) mandate.
In the first six days of September, the satellites of Inpe (National Institute for Space Research) registered 1,142 hot spots in Lábrea, a quantity inferior only to the one registered in São Félix do Xingu (PA). The Amazonas town accounts for one in ten of the ongoing fires in the country in those days.
Smoke and ash impregnate the sky, streets, houses, and clothes. The day doesn't seem to dawn properly—and ends the same way it begins, in the same tone.
Even if they are used to this scenario in August and September, the residents of Lábrea and neighboring communities are annoyed, impatient. They notice a year much worse than the previous ones. In five days of September, there were 15,000 fires throughout the Amazon, or 89% of everything that was registered in the whole of September in 2021.