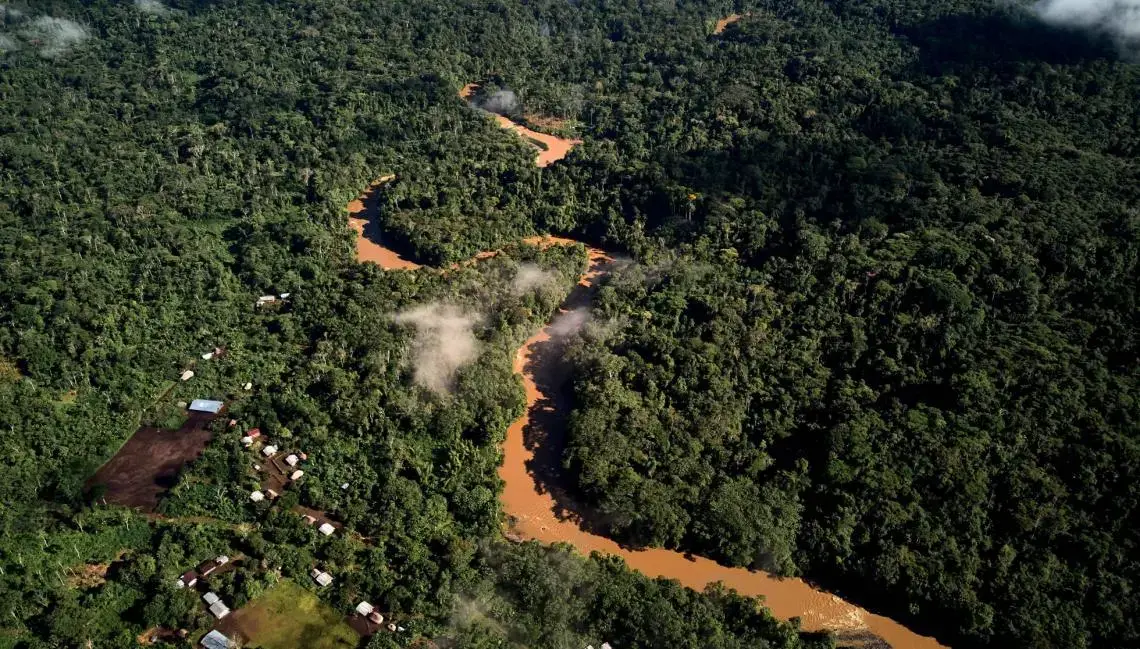 Despite Ecuador's current political unrest and the bravery with which Indigenous communities confront rampant extractivism, the expansion of infrastructure projects into the forest is unstoppable. Government discourse says that this will only bring benefits. Who would deny it? However, for some Indigenous communities Ecuador's southwest Amazon, near the border with Peru, there are doubts about these so-called incontestable benefits -- now more than ever.
The construction of one of these highways has been underway for years. Leaving the city of Puyo like a sharpened needle, it drives towards the Amazon region inhabited by the Shuar and Achuar peoples. Construction of the highway advances, just as worker ants tirelessly build their colonies. A path opens, conquering the forest, felling any obstacle, bursting into untouched territory.
Read the rest of the story in Spanish on El País or Open Democracy.