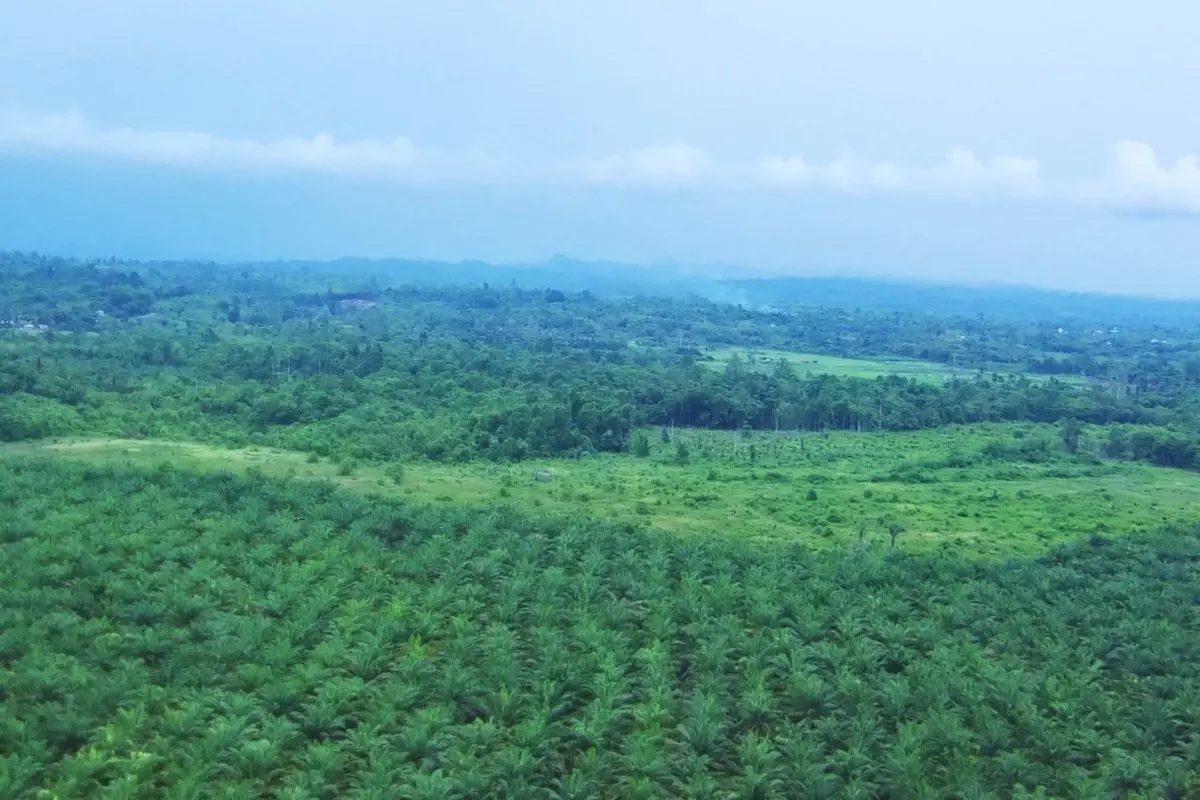 Part of the conservation area, Bakiriang Wildlife Sanctuary has become oil palm plantations. This conservation area which should be a 'home' for various plants and trees instead contains 'neat' lined up palm trees.
Eva Bande, Coordinator of the People's Front for Palm Oil Advocacy in Central Sulawesi, found that PT KLS expanded its 562.08 hectare oil palm plantation in SM Bakiriang. The company organizes the residents to impress the people who propagate the conservation area.
Subagyo, Head of Region II Section, Balai Gakkum for Environment and Forestry for the Sulawesi Region, admitted that in 2017, he discovered that there was encroachment for an oil palm plantation of 1,005 hectares in Bakiriang SM. They also found that there were 68 families cultivating 250 hectares of plasma oil palm to be handed over to PT KLS.
The findings of the Kompas Peduli Hutan (Komiu) Foundation after the issuance of the Presidential Instruction regarding the delay and evaluation of permits for oil palm plantations and the improvement of oil palm plantations, there was an expansion of oil palm plantations in the Bakiriang Wildlife Sanctuary. Komui's findings, from January 1, 2019 to September 30, 2021, are about 1,077 hectares.
Palm trees rise as high as about 10-15 meters on either side of the road when exploring Sinorang Village, South Batui District, Banggai, Central Sulawesi, last April. In one stem, clumps of fruit are rarely seen. Some bear fruit, some don't. This is the view of the oil palm plantation inside Bakiriang Wildlife Sanctuary.
This conservation area that should 'house' diverse plants and trees instead contains 'neat' oil palm plants lined up. Bakiriang Bak Wildlife Sanctuary has been turned into a palm oil 'forest.'
"In the past, the forest here was very dense, there were many trees. Now, there are only memories, it has become palm oil," said Ismail Nurdin, a farmer of Sinorang Village, in early April.
Ismail said that he used to be one of the farmers who had opened oil palm plantations in the conservation area. In 2002, he and 25 other farmers formed a group to open up about 50 hectares of this forest area.