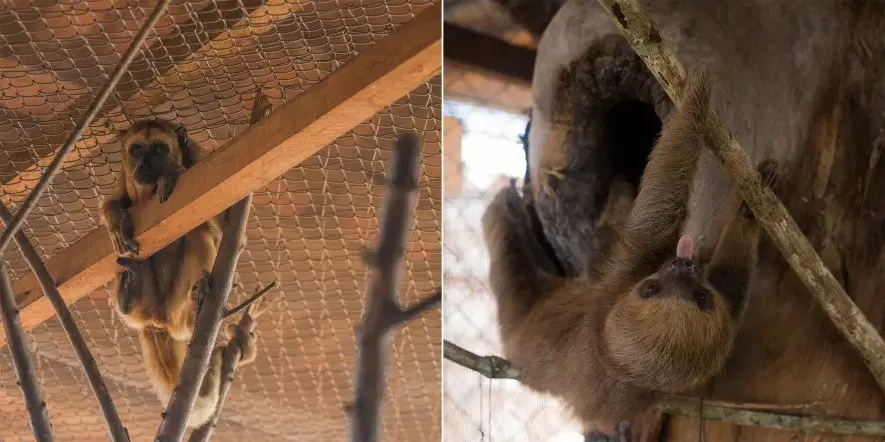 The Bradypus variegatus slides its brown body along a clothesline. The sloth's unusual ability makes the 12-square-meter space small when he raises one arm in the direction of the carrot hanging between the dry leaves.
The sloth lives with other rescued animals in a wooden shed, less than a kilometer away from the Teles Pires River, a tributary of the Tapajós Basin and the Amazon River. The majority were saved during the deforestation for the filling of the reservoir of the Sinop Hydroelectric Power Plant (UHE) in Mato Grosso.
Click here to read the full National Geographic Brazil story in Portuguese.