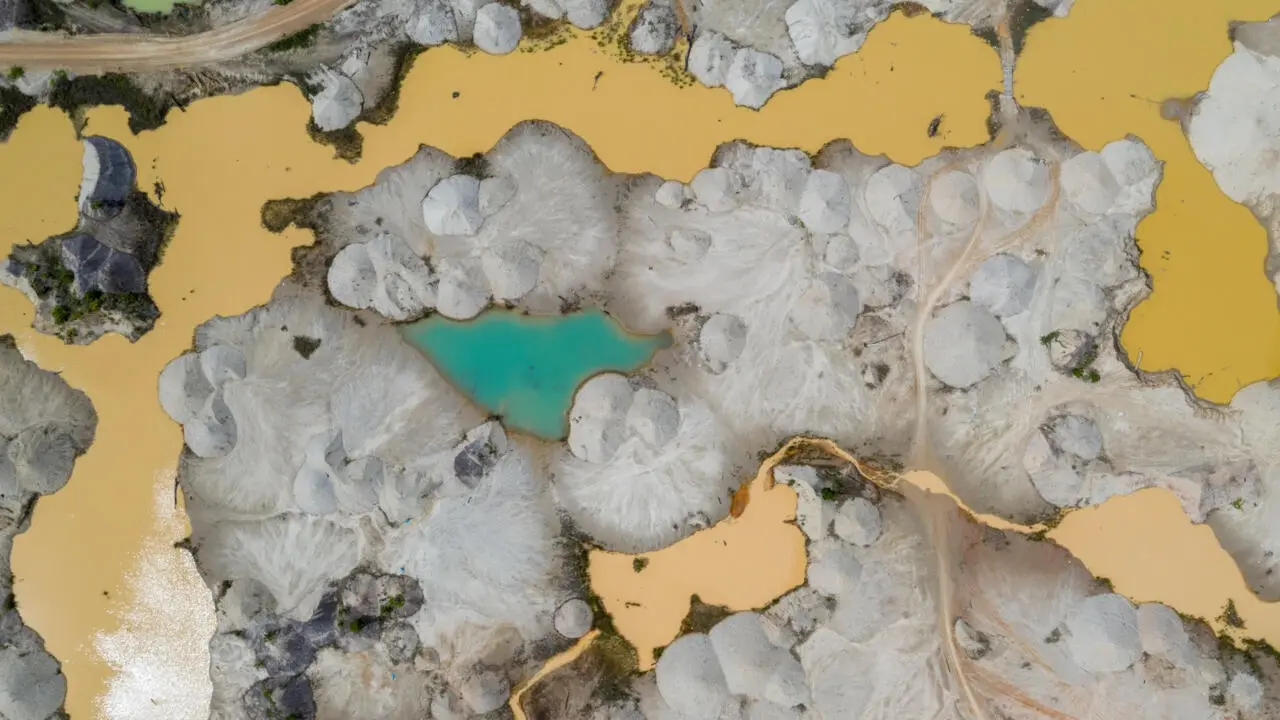 Text by: Sofía Caruncho Llaguno | Daniel Wizenberg | Nicolás Cabrera
In the State of Roraima, Brazil, there are hundreds of people seeking asylum: They are displaced by gold and mercury. They come from Brazil itself, Venezuela, and Guyana. This investigation follows the mining route that is devastating forests and communities in the northeastern Amazon and its links to China.
In Guyana's Amazon rivers, Carlos, a 40-year-old Venezuelan, earns 5,000 reais a month (about $1,000) mining gold illegally. He says that in the last four days of work, he and four other miners collected 143 grams of gold for "the boss". He does not say who his boss is but says that this man, without going to the mine, sold those 143 grams for more than $11,000. To amalgamate the grains of gold dispersed in small pebbles, and thus transport the gold, the miners need mercury, which, because of its toxicity, is banned almost everywhere in the world. Carlos gets it for $5 per gram.
Carlos says that there is a lot to see in the jungle. On his cell phone he has images of mercury, gold stones, a white leopard he has just hunted, giant trucks going uphill, a CAT 320 hydraulic backhoe, German MAN trucks, and boats loading drums with fuel. He says that every seven months, the time it takes him to raise about $4,000, he goes to spend a month with his family, who are waiting for him in Boa Vista.