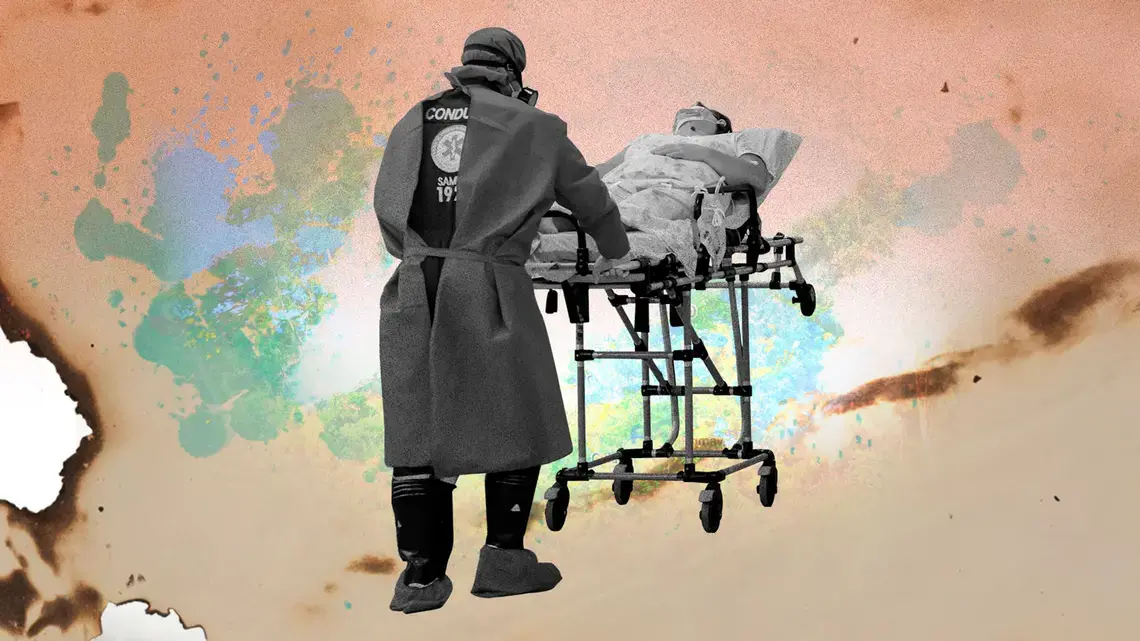 The city of Cuiabá registered, at the end of December, 918 cases of acute respiratory syndrome (SARS) per 100,000 inhabitants, more than twice the average in the region, becoming the state capital in the Legal Amazon with the highest rate of the condition in 2020.
On January 18, the city of 612,000 inhabitants already had more than 44,000 confirmed cases of COVID-19 and more than 1,250 deaths, a daily tragedy that has remained in the everyday lives of its population for almost a year.
There, the overlap of the COVID-19 pandemic and the dense smoke from the fires of deforestation - a chronic annual problem in the city - resulted in symptoms that confused both its inhabitants and health professionals.
To continue reading the story in Portuguese, visit the Agência Pública website.