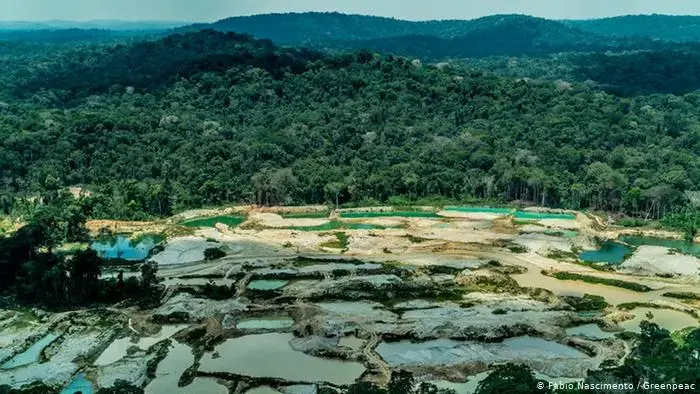 More than 3,000 mining requirements superimposed on the indigenous lands of the Legal Amazon are processed in the system of the National Mining Agency (ANM). The agency defends that the protocol of a mining request does not mean its approval. However, a survey of the InfoAmazonia Mined Amazon project found at least 58 research or mining requirements approved by the agency, even affecting indigenous lands, something prohibited by the Constitution.
Each ANM authorization has a term, between two and five years, and can be extended. In the survey that found the 58 authorized processes, only the requirements that were valid on November 10, 2020 were considered.
Read the full story in Portuguese on the DW website.