Ciro Barros and Rubens Valente reported this story as part of Thiago Domenici's project.
Amarildo da Costa Oliveira, nicknamed "Pelado" (Naked), suspected of involvement in the disappearance of indigenous activist Bruno Pereira and British journalist Dom Phillips, said he was tortured by the Military Police of the state of Amazonas in a statement given to experts from the state Civil Police. The aggressions allegedly occurred during his arrest on June 7, for possession of restricted and permitted ammunition, according to the Civil Police. His preventive detention was decreed on June 9 by the Amazonas Court of Justice, during a custody hearing after the police revealed they found blood on his speedboat. It is not known the origin of the blood, which will still be examined.  
In a report that is part of Amarildo's arrest record, obtained by Agência Pública (the process is under secrecy), responding to questions, the medical experts of the Atalaia do Norte District of the Amazonas Civil Police report that: 1) as to "the offenses to the patient's bodily integrity": "injuries on the wrists, light injuries"; 2) on the instrument that produced the offense: "according to the patient, they stepped on his legs, light edema"; 3) whether the offense was produced by "insidious or cruel means": "patient refers that they put a bag on his head", "asphyxiation". Finally, about whether "the offense resulted in risk of life", the experts answer: "there is no evidence, only the patient's report that he fainted". 
---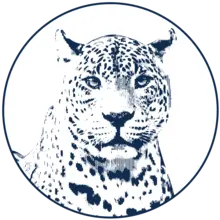 As a nonprofit journalism organization, we depend on your support to fund journalism covering underreported issues around the world. Donate any amount today to become a Pulitzer Center Champion and receive exclusive benefits!
---
In the statements of two officers who made the arrest, which are also included in the report of the arrest, the injuries mentioned in the file are also cited, but according to the officers, he already had bruises when he was arrested and had injured his legs when he disembarked from the speedboat injured. According to his lawyer at the time, Ronaldo Caldas, who accompanied him to the arrest, Amarildo told him that the officers took him, already arrested, to their boat and then took him to a "hole", where the torture sessions would have taken place. "They put bags over his head and asphyxiated him," Caldas said. The lawyer also said that Amarildo reported fainting three times, waking up when the police officers threw water on his head. "[Amarildo] arrived here still wet," the lawyer stated via message. Caldas spoke to Pública before leaving Amarildo's defense, after the press revealed that he is also a prosecutor for the municipality of Atalaia do Norte.