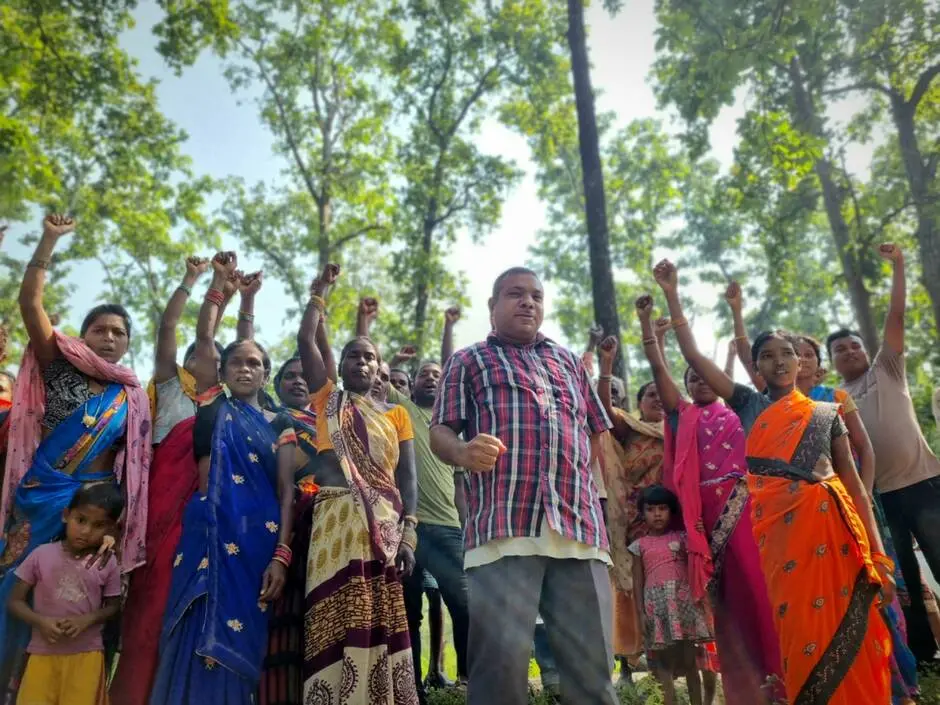 Ram Singh Bagaya, chef du village de Tumadabra, ne décolère pas. Il y avait déjà une forêt ici, où nous faisions pousser du millet. Mais ils nous ont dit que nous n'avions plus le droit de venir et ils ont planté de l'arbre à teck, qui fait monter les températures et assèche les terres.
Ils, ce sont les responsables locaux du Compensatory Afforestation Fund Management & Planning Authority (Campa), passé à l'action en 2016. Principe de cet organisme public : toute entreprise qui détruit une forêt doit financer le reboisement du pays. Dans l'État de Chhattisgarh, le Campa a reçu 675 millions d'euros.
Mais sur le terrain, cette reforestation ​est critiquée. D'un côté, on rase des forêts primaires pour ouvrir de nouvelles mines, décrit Devjit Nandi, de l'ONG Navrachna, qui défend les populations tribales​. De l'autre, on fait de la reforestation de mauvaise qualité en s'emparant des terres des plus défavorisés.
---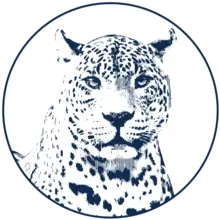 As a nonprofit journalism organization, we depend on your support to fund journalism covering underreported issues around the world. Donate any amount today to become a Pulitzer Center Champion and receive exclusive benefits!
---
Dans le village de Bagdara, le scénario se répète effectivement. Ils ont commencé à couper notre forêt en 2018 pour faire pousser du teck à la place, affirme Agnu Singh, qui lutte contre le Campa​. Cette forêt est pourtant vitale parce qu'elle fournit de la nourriture, de l'eau, des plantes médicinales.
Le directeur du Campa pour le Chhattisgarh, Srinivas Rao, nie en bloc. Avant toute plantation, nous consultons les villageois qui sont partie prenante de la reforestation. Le teck est une espèce locale que nous mélangeons à d'autres.
Des déclarations éloignées de la réalité constatée, même si couvrir tout le territoire est impossible. Dans une grande pépinière dont le Campa finance les graines, nous ne trouverons que des plants de teck, à perte de vue.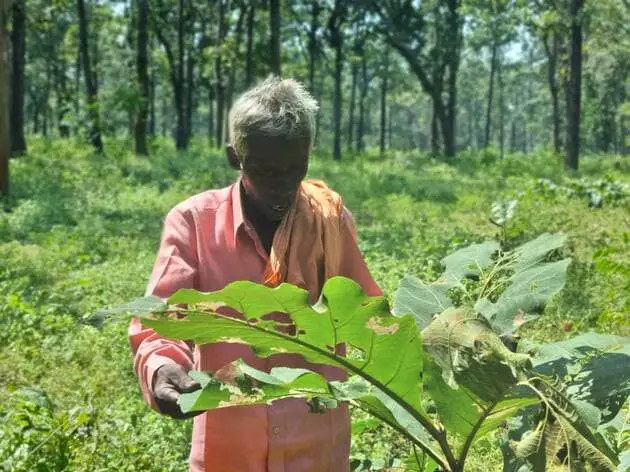 Selon le ministère de l'Environnement, 70 % des données sur la reforestation seraient incorrectes en Inde. La Cour suprême, plus haute institution du pays, a épinglé le gouvernement central pour avoir détourné des milliards d'euros du Campa.
Le principe même du Campa inquiète. Jamais une plantation ne compensera le rôle joué par une forêt naturelle pour réguler l'environnement et séquestrer le carbone ​, juge Suparna Lahiri, membre du All India Forum of Forest Movements.
De 2014 à 2018, 120 000 hectares de forêts primaires ont disparu en Inde, selon Global Forest Watch. Dans le même temps, le gouvernement indien affirme que la surface des forêts locales aurait augmenté de 1,5 % depuis 2014.
Un grand écart rendu entre autres possible par le Campa ainsi qu'une définition de la « couverture forestière » extrêmement permissive : tout espace de plus d'un hectare couvert de plus de 10 % de végétation. Autrement dit, même les plantations de thé et de café , poursuit Suparna Lahiri.