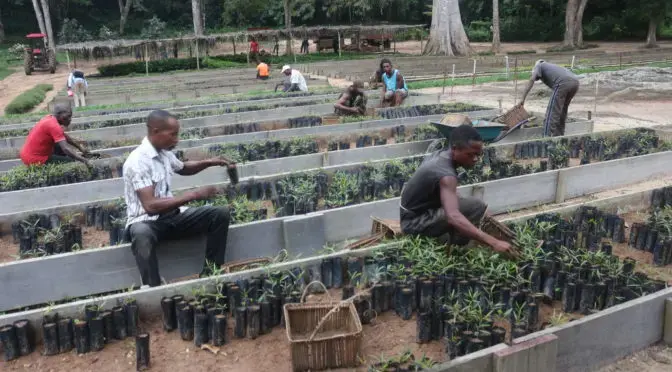 Population growth, poverty and the growing need for energy are among the main causes of forest cover loss in Africa. Every year, the continent loses more than 2 million hectares of forest. The production of charcoal and firewood and the development of space for agricultural activities are among the causes of this deforestation. This loss of forest cover also brings with it the degradation or impoverishment of the soil, making any agricultural activity difficult.
The Democratic Republic of Congo is not spared by this reality. In Yangambi, in the province of Tshopo, population growth, lack of electricity, lack of sustainable employment and poverty have led the population to put enormous pressure on the Yangambi Biosphere Reserve.  One of the consequences of this pressure is deforestation, which has led to soil degradation, thus plunging a large part of the population into poverty. This is why the Center for International Forestry Research (CIFOR) has been developing several activities in this region since 2017, with a view to sustainable development, including restoration and raising awareness among the population. To get a feel for the reality, we decided to visit Yangambi.
Read the full story in French on the Environews-RDC website.