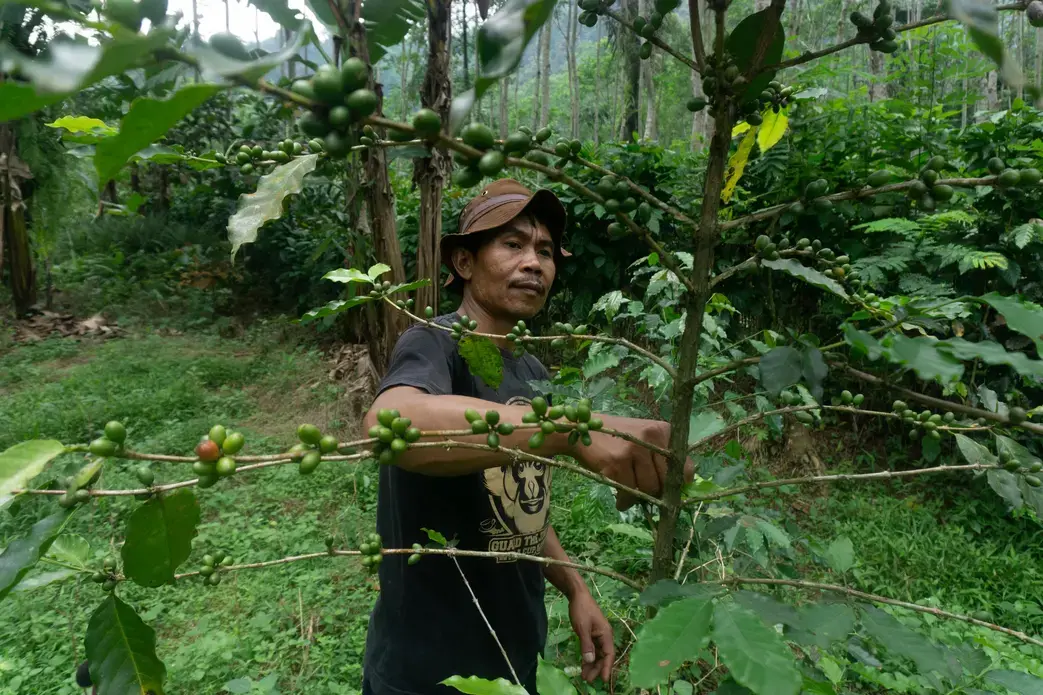 Pekalongan, IDN Times - Indonesia is famous for Luwak coffee. From other Mammals, in Pekalongan, Central Java, there is Owa Coffee. 
Owa coffee is not the same as Luwak coffee because it is the fruit of the conservation efforts of the Owa Jawa (Javan gibbon), an endemic primate species from Java that is found in the tropical rainforest of Petungkriyono, Pekalongan. 
The forest's vulnerability is quite high, ranging from illegal poaching, illegal logging, to encroachment. Even though these trees are the habitat of the Javan Gibbon. Economic factors are the motive for poachers to never give up their activities of destroying forests and hunting animals. 
The coffee commodity is used to attract their interest from this prohibited action as well as to divert extractive activities into a productive economy, so that they no longer destroy forests. One of the hunters who became aware was Tasuri, who is now no longer destroying the forest. He processes the typical forest coffee as a step to save the Javan Gibbon and the forest to remain sustainable.
This is a portrait of the efforts of conservation using typical coffee for tropical rainforests of Petungkriyono. 
The Robusta coffee tree in Petungkriyono forest has blended with the forest because it is more than 10 years old. They are grown organically. Therefore, the harvesting capacity of Owa coffee cannot be a benchmark.
This condition makes the quality and taste of Owa coffee superior to plantation-grown coffee commodities because it grows under the forest trees (shade grown coffee). In the beginning, the coffee trees were planted deliberately by hunters. As time went on they grew wild in the forest, including the disposal of the seeds which are eaten by the Javan Gibbon. 
Owa coffee products are also sold in several countries besides Indonesia, such as in Singapore and the United States. Among them at the Singapore Zoo .