This story excerpt was translated from French. To read the original story in full, visit Sciences Watch Infos. You may also view the original story on the Rainforest Journalism Fund website. Our website is available in English, Spanish, bahasa Indonesia, French, and Portuguese.
More than a thousand sons and daughters of Avébé and Meyos III, in the southern Dja et Lobo department, are claiming that 1,500 hectares of their land were stolen by French hunting specialist Pascal Gérard, now an agricultural entrepreneur.
---
On the sunny afternoon of June 28, 2023, Marie Virginie Meboua Mengue is at a loss for words. Born about 65 years ago in Avébé, a village about a hundred kilometers from Sangmélima in the southern region, the woman - whose name, Meboua, means poverty in the local language - returned to her homeland after a nightmarish marriage in which she lost her left arm, which was severed by her partner. The now one-armed woman relied on farming to survive, but since 2016, she's been disillusioned: "I am no longer allowed to access my mother's plots, and even small-scale fishing is impossible. We have to cross barriers just to get around our own village. Poverty has become the order of the day," cries the woman we met in Avébé on that day. It's a cry shared by more than a thousand natives of Avébé and Mayos III. These populations (Bantus and natives) used to farm, hunt, fish, and gather in peace, enjoying the income they needed to take care of themselves, feed themselves, and send their children to school.
But the arrival of Pascal Gérard, a Frenchman and promoter of Ndjilla Safari, a sport hunting company which later became Rubbercam and invested in the cultivation of rubber trees and plantain bananas, changed everything.
---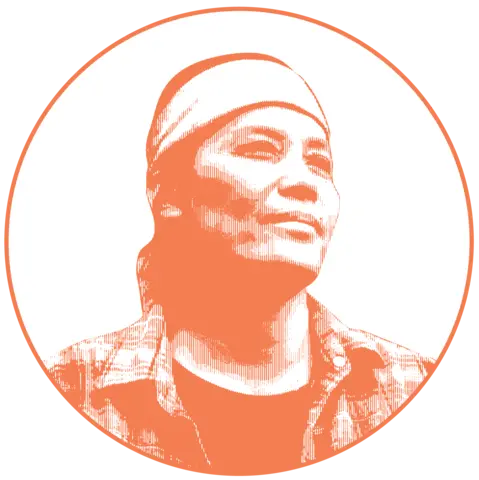 As a nonprofit journalism organization, we depend on your support to fund journalism covering underreported issues around the world. Donate any amount today to become a Pulitzer Center Champion and receive exclusive benefits!
---
Emmanuel Okono, a prominent figure in Avébé, recalls the genesis of this unusual land grab: "Jean Claude Okono, who represents Ndjilla Safari, met us and said they needed land to build a base for sport hunting. We asked him to use two hectares. But when the commission went down to demarcate the land, they found that they had taken ten hectares instead, so eight hectares more. After some discussion, we signed the documents for the ten hectares. But then, when the company hadn't delivered any of the things they had promised us (school, health center, water supply, etc.), we heard talk of creating a rubber plantation. One of our relatives, may he rest in peace, said that he wasn't ready to continue this collaboration because Ndjilla Safari had shown its bad faith by going from two hectares, as originally agreed, to ten hectares without our consent, and that talking about rubber trees meant that this company had another trick up its sleeve to play on us," said the community leader.