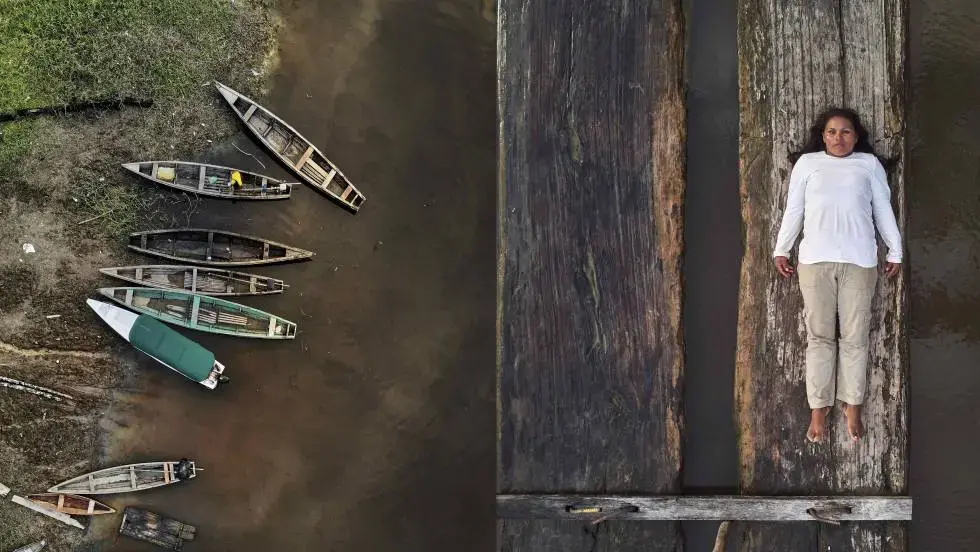 The upper Amazon, at the border of Colombia, Perú, and Brazil is exuberant, with some elements static. It exudes an apparent harmony, although it hides various tensions in its tranquility. Here, where the Amazon's tributaries meander while loaded with life, and where biodiversity flows with the movement of the river's slow waters, swims the pink Amazonian dolphin. Since ancient times, this aquatic mammal has held a sacred place in Indigenous cosmologies, as it does in many corners of the immense Amazon basin.
The pink dolphin is also sacred for Lilia Isolina Java Tapayuri, community leader of the Cocama ethnic group in the Tikuna-Cocama-Yagua reservation. The dolphin plays a central role in her life and professional career, leading her to play an important role today in the conservation of the river fauna in this part of the Amazon.
To view the full version of this story in Spanish, click here for El Pais and here for Semana.