This story excerpt was translated from Portuguese. To read the original story in full, visit Folha de S.Paulo. You may also view the original story on the Rainforest Journalism Fund website here. Our website is available in English, Spanish, bahasa Indonesia, French, and Portuguese.
---
Backdrop of disputes involves collusion with invaders, abandonment of identity, and threats.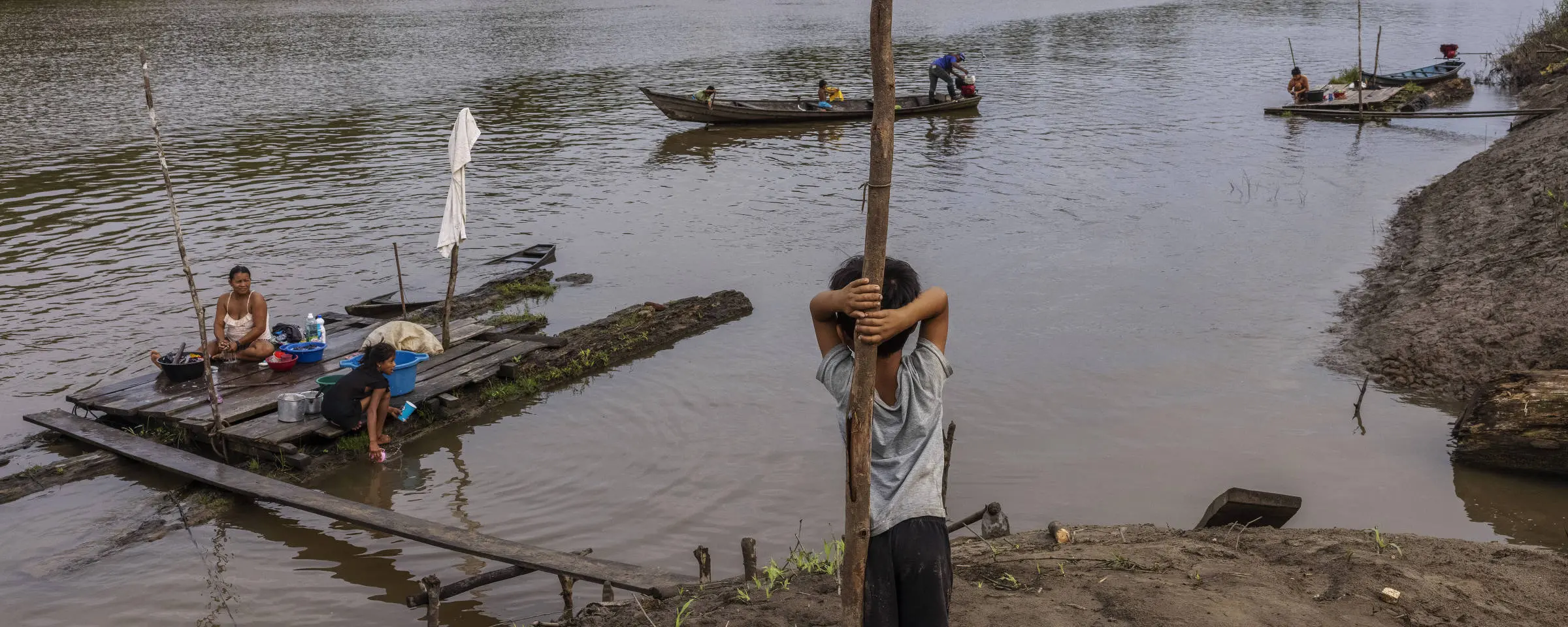 Tefé and Boa Fonte, Amazonas, Brazil - Jó is threatened with death. On Panamim Island, in the middle Solimões River, loggers act as if there was no Indigenous land there.
"I'm going to shoot you in the chest," threatened one invader. "You are going to die with a blow of a machete", shouted another.
For 20 years, since he became cacique, Jó dos Anjos Samías, 50, has been denouncing the action of invaders in the Indigenous Land Boará/Boarazinho, on the Panamim Island in Tefé (AM).
In recent years, however, the actions are more ostentatious and intimidating. Loggers and illegal fishermen feel empowered by the increasingly distant demarcation of their territory.
They pass by the Indigenous people's houses, threaten the cacique and penetrate into the forest in the background to extract wood or practice the "tufa tufa", a predatory practice of dragging fish in an island that has 38 lakes.
"Because of the wood, they have already tried to 'trigger' me. And the denunciations are no use. The loggers keep shooting to intimidate," says Jó. "They feel comfortable because the land is not demarcated."