The hypothesis of our investigation into the alleged mastermind of Bruno and Dom's murder is incomplete
Regarding the motive for the murder, the delegate repeated the line told to Agência Pública by the principal investigator of the Civil Police working on the case: that Bruno Pereira "disturbed" the business of "Pelado" and his associates
Forensics may help explain the trajectory of the shots fired by the two accused and the dynamics of the attack
Atalaia do Norte (AM)—Civil Police Chief Alex Perez, who, in Atalaia do Norte (AM), is presiding over the investigation into the murder of the indigenous activist Bruno Pereira and the journalist Dom Phillips, is confident about the evidence gathered about the crime's orchestration. The same, he does not say, about an alleged mastermind of the murders.
---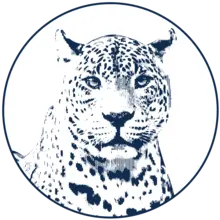 As a nonprofit journalism organization, we depend on your support to fund journalism covering underreported issues around the world. Donate any amount today to become a Pulitzer Center Champion and receive exclusive benefits!
---
"Here, we are concerned about concluding because we have a deadline, in this situation of the homicide, of execution. Maybe I will ask for an extension [of the investigation] because of the complexity. There are still reports missing. But I don't know if this second phase will remain with us. It would be a new investigation, it would unfold [the first one]," said the police officer in an exclusive interview with Agência Pública at the police station in Atalaia.
Today the investigation is focused on fishermen and hunters Amarildo da Costa de Oliveira, aka "Pelado," Jeferson da Silva Lima, aka "Pelado da Dinha," and Oseney da Costa Oliveira, aka "Dos Santos," brother of "Pelado." The first two confessed to the crime, committed on the last 5th, and pointed out to the police the exact place where the bodies were buried near the Itaquaí river channel. The police have an initial deadline of 30 days from June 5 to complete the investigation. The deadline can be renewed several times during the same period by court order.