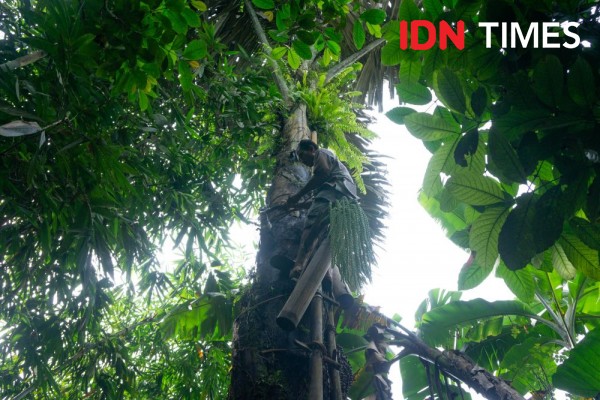 Pekalongan, IDN Times — Today's millennial and Gen-Z drinks vary in shape and taste. The most popular among them are processed drinks using palm sugar, such as palm sugar milk coffee, dalgona palm sugar coffee, and palm sugar boba drink.
The sweet taste produced by palm sugar does not make you feel sick, and it is even a good choice for health as a natural sweetener because, in terms of taste, it is not as sweet as white sugar in general.
"In Nutrisurvey 2007, one tablespoon or 15 grams of palm sugar contains 14.5 grams of carbohydrates, which is equivalent to 59.4 calories. If white sugar contains 100 percent sugar, palm sugar is only 78 percent sugar because the rest is important nutrients such as vitamin B, potassium, calcium, antioxidants, and fiber," said Dr. Fiona Amelia.
Read the full story in bahasa Indonesia on the IDN Times website.