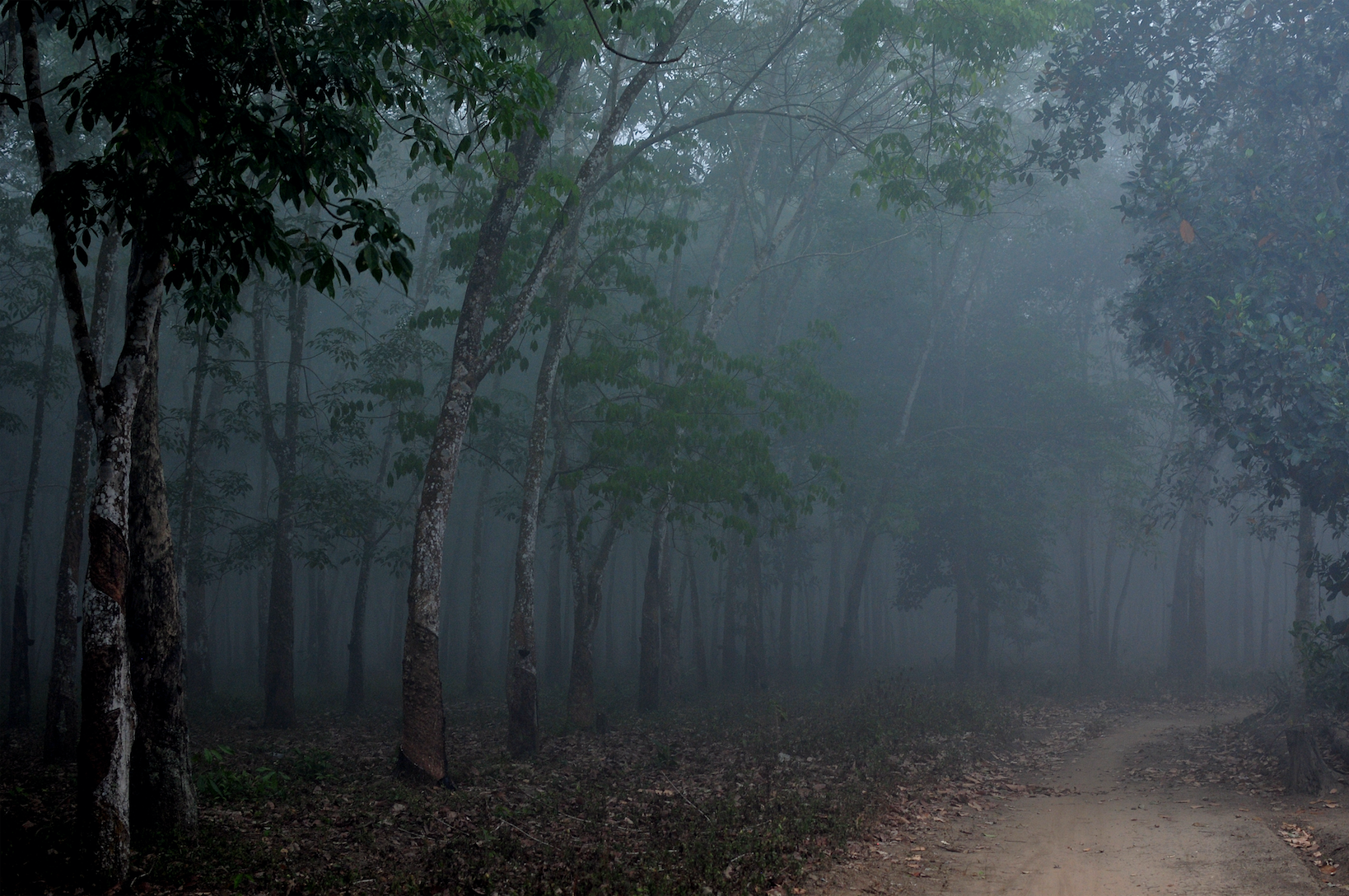 Bambang Hero Saharjo still remembers clearly the land and forest fires that burned Bumi Mekar Hijau's (BMH) concession land in Ogan Komering Ilir, South Sumatra, six years ago. The fires ravaged a 20,000-hectare area. BMH, a wood supplier for Asia Pulp & Paper (APP) Sinar Mas—a business group owned by tycoon Eka Tjipta Widjaja, who died at the age of 97 years old early last year—has been sued twice.
The environment and forestry ministry has taken BMH to the civil court, while the National Police has taken the company to the criminal court. Bambang Hero, a forest conservation professor at the IPB University, Bogor, West Java, is part of the expert team for both of these suits. "I went to the location when the fires were still burning," said Bambang at the end of August.
According to Bambang, it took a long time for the fires to subside because the company did not have the infrastructure and equipment for putting out fires. Besides not having fire lookout towers, BMH only had six fire fighters, who were working on two old motorbikes and living in a simple dormitory.
The civil suit did see court. The charge: Bumi Mekar Hijau did not put serious efforts into preventing fires. The Palembang District Court in South Sumatra held a court hearing on the site of the fire in November 2015, or one year after Bambang Hero's visit to the location. The judges invited him to the court hearing.
Bambang said that on his second visit to the location, a 20-meter-tall fire lookout tower was already standing, not to mention a large dormitory with a warehouse for fire fighting, dozens of fire fighters with complete uniform, and a double cab truck. "Someone who has never been there would think that the company has had sound fire fighting infrastructure and equipment for a long time," he said.
Because of the impressive fire fighting facilities, the court decided to reject the environment and forestry ministry's civil suit. Chief judge Parlas Nababan freed BMH from the threat of paying Rp7.6 trillion in material compensation and environmental restoration. In a high court appeal, the judges granted the suit, but the compensation value was lowered to Rp78 billion.
Bambang then recommended the environment ministry to submit a cassation request. Although agreed to his suggestion, the ministry never sent the files required until the deadline for a cassation request had passed. "The excuse was that the court verdict notification document had gone missing," said Bambang. The verdict that was then executed was based on the verdict issued for the appeal.
The criminal suit saw an even worse fate. In September 2015, the National Police criminal investigation division (Bareskrim) named BMH's management as a suspect for the fires on its own concession land. But until now, it is unclear how the case has been handled. Bambang has never been given updates.
National Police Chief of Public Relations, Insp. Gen. Raden Prabowo Argo Yuwono recommended asking about the case to public information chief, Sr. Comr. Awi Setiyono. But when he was contacted, Awi said, "I did not understand the details of the case."
---
Auriga Nusantara, an organization that monitors the management of natural resources, records that at least 29 companies have been named suspects in land and forest fires since 2015. Of said number, only 10 have been taken to court. "Six were found guilty, two were released, and two others are still in court," said Auriga Media and Communications Director, Syahrul Fitra, on Friday, September 4.
The rest of the cases, which Syahrul did not mention, are six cases that are still under investigation and two cases whose investigations were discontinued. The fates of the remaining 11 cases are unclear. "They're just disappeared," said Syahrul. "One of them is BMH's criminal case."
Civil suits seem more promising. Of the 40 companies sued for allegedly causing fires on their concession land throughout 2014, 17 were required to pay compensation at a total value of Rp17.82 trillion.
Of said amount, nine companies have been proven guilty and required to pay compensations and land restoration at the value of Rp3.45 trillion. But, of all the verdicts, only Rp269.8 billion was able to be executed, namely, from Riki Kurniawan Kartapersada and Bumi Mekar Hijau.
According to Syahrul, it has been difficult to execute court verdicts because the environment and forestry ministry does not include a request to seize assets in court. As a result, despite guilty verdicts, judges often do not include a request for seizure. Another effect is that these companies can evade paying as no assets are placed as collateral.
When the fires reached their heights in various regions, in October 2019, the environment ministry law's enforcement directorate-general (Gakkum) announced that it has sealed concessions owned by 64 companies. At the time, eight out of these 64 companies had been declared as suspects.
But the fires that seem to have again ravaged Bumi Mekar Hijau's production area have not been touched by law enforcement. Chief of Gakkum Area III Sumatra, Harianto, said that at this time his team is still handling a land and forest fire dispute with 14 companies with plantation and forest concessions. "All are given administrative sanctions. Several are being elevated to civil suit, and some are being handled by the police for criminal suits," he said. "The Bumi Mekar Hijau case is being handled directly by the central (Gakkum)."
In Jakarta, not one Gakkum official has been willing to be interviewed. The Environment Ministry's Director of Environmental Dispute Resolution, Jasmin Ragil Utomo, has not given a response. "I'm still busy," he said on September 3. Likewise, Criminal Law Enforcement Director, Yazid Nurhuda, asked for the interview request to be sent to his superior. But Gakkum Director-General, Rasio Ridho Sani, did not respond to our text messages and rejected our phone calls.
Meanwhile, South Sumatra Police Chief of Public Relations, Sr. Comr. Supriadi, ensured that his institution is not handling BMH's land and forest fire case. "We've determined one company as a forest fire suspect, but it's not Bumi Mekar Hijau," he said.
As of the time this report was written, Tempo has not received BMH management's confirmation. The firm's office in a shophouse complex in Jalan R. Soekamto, PTC Complex No. I/62, Palembang, was tightly shut on Friday, September 4. An employee at another company in the same complex said BMH had moved several months ago.
Asia Pulp & Paper Sinar Mas Chief Sustainability Officer, Elim Sritaba, said her company already required its business units and suppliers to properly clear land. "Not with fire," she said in a written statement.