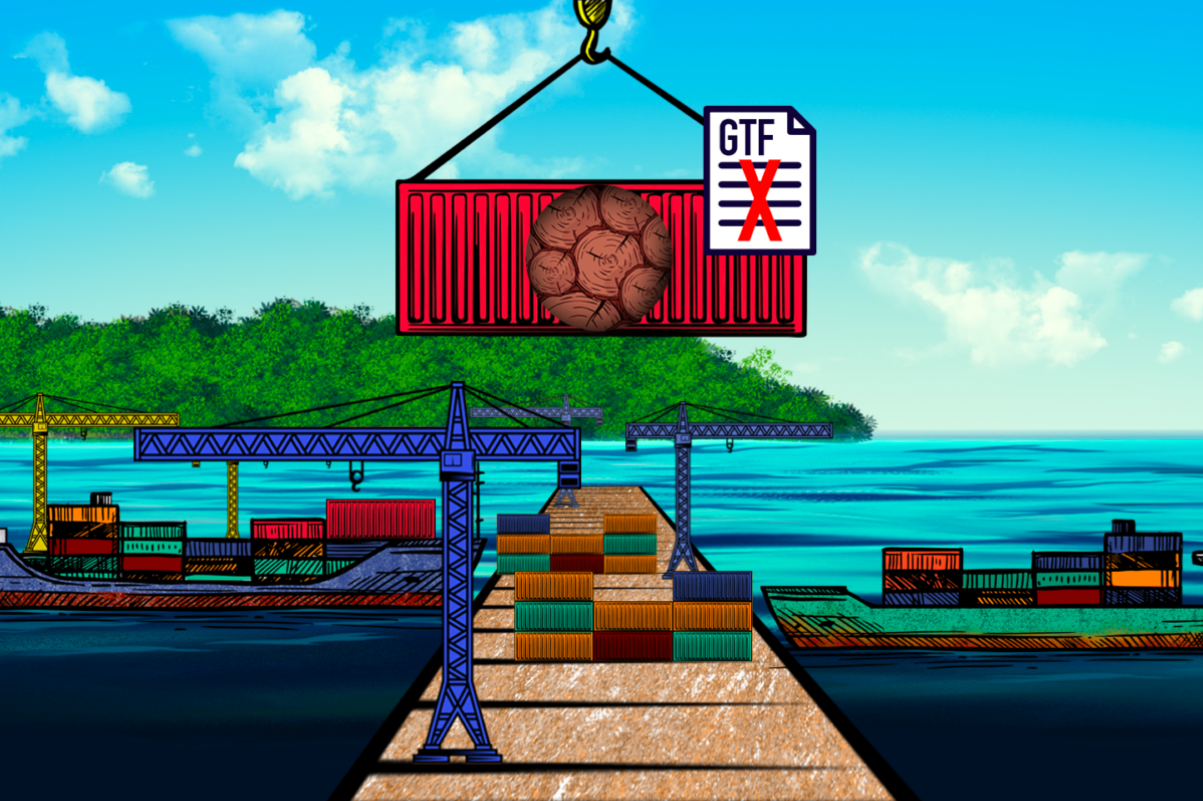 It was almost 7 p.m. on Friday, November 29, 2019, when officials at the Rancho forestry checkpoint in the Peruvian region of Huánuco conducted a routine check of a truck carrying a loaded container. They discovered that, along with 35,518 cubic meters of appropriately documented timber, there were pieces of wood that did not appear in the official transport permits.
The merchandise came from a private concession of the timber company Inversiones La Oroza, located in the Indiana district, in the Loreto region, in the middle of the Amazon jungle in Peru. They were taking it to Callao, Peru's main port, through which a large part of the timber exported to the world is shipped. The agents followed protocol: They stopped the vehicle, seized the timber and notified the regional authority to verify their findings.
This project is a cross-border journalistic investigation by the Centro Latinoamericano de Investigación Periodística (CLIP), Columbia Journalism Investigations (CJI), El Informe with Alicia Ortega in the Dominican Republic, OjoPúblico in Peru, Mongabay Latam in Mexico and Peru, and Agência Pública in Brasil, who tracked the international operations of the logging companies Inversiones La Oroza and Inversiones WCA, E.I.R.L.
---
The excerpt above was translated from Spanish. To continue reading the original story in full, visit Mongabay. You may also view the original story on the Rainforest Journalism Fund website here. Our website is available in English, Spanish, bahasa Indonesia, French, and Portuguese.